Major League Baseball
Major League Baseball
Rockies' De La Rosa placed on DL
Published
May. 25, 2011 1:00 a.m. ET

Jorge De La Rosa grabbed his glove and headed onto the field for batting practice as though it were another day at the ball park.
Only, this wasn't just another day for the Colorado Rockies' hard-throwing left-hander.
De La Rosa is still trying to come to grips with the news that he has a season-ending injury to his left elbow. The team placed him on the disabled list Wednesday, a day after he tore a ligament in the third inning against Arizona.
He will have Tommy John-style tendon replacement surgery when the swelling goes down, possibly next week. The procedure will sideline him for a year.
Even 24 hours later, De La Rosa was still digesting the stunning results.
''I never really had problems with my arm. This is the first time, but there's nothing I can do,'' he said in a subdued voice as he sat in front of his locker following batting practice. ''It's been very tough. I've just got a lot of things on my mind right now. We'll see what happens.''
With All-Star Ubaldo Jimenez struggling this season, De La Rosa has stood out as the backbone of the staff. He was 5-2 with a 3.51 ERA.
''We just lost not only a good pitcher, but we've lost a great kid for an extended period of time,'' Rockies manager Jim Tracy said. ''Our tents aren't going to fold.''
The Rockies now have to adjust their rotation on the fly. The immediate plan is to bring up righty Juan Nicasio from Double-A Tulsa and have him make a spot start against the St. Louis Cardinals on Saturday.
However, the rotation remains in flux.
There is help on the horizon with Aaron Cook (fractured finger) set to come off the 60-day DL on May 30. The Rockies want him make his final rehab start Saturday with Triple-A Colorado Springs before he rejoins the team.
Cook, the team's all-time leader in wins, is eager to get his season started.
The sinkerball specialist arrived at spring training needing a strong showing to secure the fifth starter's spot, but he was slowed by a sore shoulder and then broke the tip of his right finger in a spring-loaded door in mid-March.
''I just want to come in and give us a chance to win ball games,'' Cook said Tuesday.
Clayton Mortensen has made a strong case for staying in the rotation, and the Rockies recently recalled fellow right-hander Greg Reynolds, who pitched 3 2-3 effective innings in relief of De La Rosa on Tuesday.
But that stint pretty much knocked Reynolds out of consideration for a start Saturday, leading the team to turn to Nicasio, a lanky 24-year-old who's caught the eye of Rockies management.
''He's got a good arm. He's got an Ubaldo-type arm,'' Rockies Vice Chairman Dick Monfort said. ''He's pitched well.''
Nicasio is 5-1 with a 2.22 ERA for Tulsa this season. He has 63 strikeouts and 10 walks in 56 2-3 innings.
''It's an opportunity to give him a little taste and see what this is all about,'' Tracy said. ''We've seen this happen before: Guys like this take a walk up here and pitch a game ... and who knows maybe he'll force us to the drawing board some more.''
The Rockies aren't interested in exploring a trade to acquire another starter just yet. They're quite content with seeing what the pitchers in the organization can do first, especially since Esmil Rogers (strained back muscle) will soon come off the disabled list.
General manager Dan O'Dowd just tested the market as he looked into deals for struggling relievers Franklin Morales and Felipe Paulino. Morales was sent to the Boston Red Sox for a player to be named later last Thursday, while Paulino was designated for assignment Saturday.
''I have a pretty good feel for where clubs are at. It's just too early for clubs to do a whole lot right now,'' O'Dowd said. ''We'll look inside to begin with and adjust accordingly.''
To take De La Rosa's spot on the roster, the Rockies recalled right-handed reliever Bruce Billings from Colorado Springs. Billings has never pitched at the major league level.
''Very surprised,'' Billings said of receiving the news. ''It's been no sleep and lots of smiles ever since.''
For De La Rosa, it's just a matter of returning as soon as possible after undergoing the procedure.
''I'll work hard and try to do everything they tell me to do to get better,'' De La Rosa said. ''That's all I can do now.''
---
---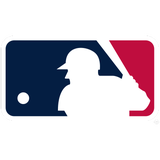 Get more from Major League Baseball
Follow your favorites to get information about games, news and more
---