Major League Baseball
Major League Baseball
Rockies 3, Padres 0
Published
Sep. 3, 2011 7:12 a.m. ET

Kevin Millwood is making his presence felt in different ways with the Colorado Rockies.
Millwood turned in another solid outing by throwing seven strong innings and Troy Tulowitzki drove in two runs, leading the Rockies to a 3-0 win over the slumping San Diego Padres on Friday night.
Millwood (2-1) made his fifth start with Colorado since being signed as free agent on Aug. 10 and it was his best. The right-hander stuck out a season-high eight with no walks and scattered seven singles, including three infield singles.
''I can't say enough about the job that Kevin Millwood has done upon his arrival to this club,'' Colorado manager Jim Tracy said. ''This was no exception.''
Millwood combined with Rex Brothers and Rafael Betancourt to hand San Diego its season-high eighth consecutive loss and the Padres' 18th shutout, tops in the majors.
''I felt good. I located my fastball real well and my slider was pretty good,'' Millwood said. ''My change up and curveball weren't great but I got some big outs with them.''
But the Rockies were quick to point out that it's more than just the results on the mound that have been impressive about Millwood.
''He's been a presence on the field, he's been a presence in the clubhouse,'' Tracy said.
Tulowitzki believes that Millwood can have a big impact on the pitching staff.
''Some of these young pitchers should be paying attention to a guy who doesn't have as good of stuff as some of (them)'' Tulowitzki said. ''But he gets the most out of what he has. We haven't had a guy on our staff who can teach these young guys that it's not about stuff, it's about pitching.''
Millwood had not pitched in the majors since last season with Baltimore. He never got a chance to get to the big leagues with either the New York Yankees or Boston.
''I had a lot of people, to my face even, question if I still had what it took,'' he said. ''That kind of spurred me on a little bit. To get this opportunity and to be pitching pretty well is a big thing.''
Betancourt pitched the ninth for his fifth save in nine chances.
Tulowitzki, who came in hitless in his last 11 at-bats, drove in one run with a groundout and added an RBI single.
Colorado, coming off a three-game sweep at Arizona, has won 11 of 14 in San Diego, including five of seven this season.
The Padres have been outscored 35-11 during their losing streak.
Millwood raised his career record against San Diego to 8-1 with a 2.84 ERA in 16 starts.
Aaron Harang (12-5) allowed three runs - two earned - on five hits over seven innings. Harang struck out seven, hit one batter, had a wild pitch and did not issue a walk.
''I felt like I was hitting my spots,'' Harang said. ''We had a couple of tough breaks.''
In three starts against the Rockies this season, Harang is 0-2 with a 7.94 ERA.
Colorado staked Millwood to a 2-0 lead in the fourth with a lot of help from San Diego.
Dexter Fowler led off with a line drive to center field. Will Venable ran in on the ball, but it sailed over his head to the wall and Fowler ended up with a triple.
Jonathan Herrera then lifted a fly ball to medium right-center field that fell between Venable and right fielder Jeremy Hermida. Fowler got a late break from third, so Venable threw home as Fowler scored standing up. The throw allowed Herrera to go to second base.
After a passed ball, Tulowitzki brought Herrera home on a ground ball out.
''You don't see that very often,'' Padres manager Bud Black said about his club's ragged defensive play.
''Any time you come here and play, you know it's going to be an offensive struggle,'' Tulowitzki said. ''To get runs early is very important and we did that.''
Herrera scored again in the sixth when he singled with one out, went to second on Harang's wild pitch and scored on Tulowitzki's two-out single to center. Herrera had three hits.
Tulowitzki, who didn't start Colorado's last game on Wednesday at Arizona because of a sore left wrist, has a team-high 15 RBIs against San Diego this season.
Notes: Colorado RHP Jhoulys Chacin, originally scheduled to start Saturday against San Diego, will not start again until Sept. 9 against Cincinnati. The Rockies are being cautious because of concerns about Chacin's health and workload. Chacin, 23, recently had a fever and a tonsil inflammation. He has also pitched a career-high 170 innings. ... Padres CF Cameron Maybin did not start for the sixth straight game with a sore right wrist. Maybin did play center field in the ninth. ... Rockies RHP Jason Hammel, who went on the paternity list Wednesday, is scheduled to start Tuesday against Arizona. ... Colorado RHP Alex White will make his third start Saturday night since being acquired from Cleveland in the Ubaldo Jimenez trade. He will be opposed by San Diego LHP Cory Luebke.
---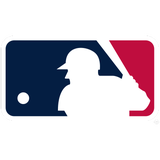 Get more from Major League Baseball
Follow your favorites to get information about games, news and more
---