Major League Baseball
Major League Baseball
Reds 3, Padres 2
Published
Apr. 12, 2011 7:00 a.m. ET

Edinson Volquez got himself in trouble again in the first inning. No big surprise there, just like it wasn't a surprise that he quickly settled down.
Chris Heisey hit a two-run homer and Jonny Gomes had a solo shot to help erase Volquez's early two-run deficit, and the Cincinnati Reds beat San Diego 3-2 on Monday night to spoil Padres ace Mat Latos' season debut.
Volquez allowed singles to Will Venable and Orlando Hudson and walked Chase Headley to open the Padres' first. He hit Ryan Ludwick in the back to bring in a run and Brad Hawpe followed with a sacrifice fly. The right-hander then got Nick Hundley to hit into an inning-ending double play.
''Hey, if we can get him through the first inning, the last three times out now he's had a tough first inning but he's rebounded real well and kept them right there,'' Heisey said. ''He's looked great.''
Volquez's first-inning ERA is 27.00. His ERA after the first is 1.38.
''That was killing me in the first inning,'' Volquez said. ''That's part of the game. There's nothing I can do about it but just keep pitching, throw the ball well. In a situation like that you just make a good pitch and get a double play. That happened tonight. I made a good pitch and got a ground ball.''
Volquez (2-0) has allowed nine total runs in the opening inning in his first three starts. He allowed only one more hit in the next five innings and finished with five strikeouts and two walks.
''He did start off rough,'' manager Dusty Baker said. ''At least he didn't say, 'Here we go again.' But he settled down and started throwing the ball great. Especially he started getting strike one, and he was throwing 96, 97 mph. He started dealing.''
Baker had to remove Volquez after he twisted his right big toe.
''We know he's a great pitcher,'' San Diego's Orlando Hudson said. ''He's got four pitches. And he showed why he's a quality pitcher.''
Hudson said Volquez settled down after the first.
''But he even had good stuff in the first. That's what good pitchers do - they give up two runs in the first, then they shut you down.''
Latos had been on the disabled list with a sore right shoulder. He lost his sixth straight start dating to September.
Latos (0-1) started strongly with five strikeouts in his first three innings. He got out of a first-inning jam when he struck out Gomes to strand runners on first and second.
But Latos threw a 1-1 hanging curveball to Gomes with two outs in the fourth and he drove it into the balcony on the second level of the Western Metal Supply Co. brick warehouse in the left-field corner for his third homer.
The Reds went ahead 3-2 in the fifth when Heisey hit a high fastball into the seats in left, his first. Paul Janish was aboard on a one-out walk.
''I felt like everything went fine,'' Latos said. ''I made two mistakes in the whole ballgame.''
Latos went six innings, allowing three runs on four hits, with seven strikeouts and two walks.
''I was excited to be out there,'' Latos said. ''Real pumped to be out there in front of the home crowd. I tried to feel calm and collected.''
Francisco Cordero pitched the ninth for his second save in as many chances.
NOTES: Baker won his 250th game as Reds manager, making him the 11th skipper in big league history with at least 250 wins for three different teams. He won 840 games with the San Francisco Giants and 322 with the Chicago Cubs. He's 23rd on the all-time list with 1,412. ... To make room for Latos, the Padres optioned LHP Wade LeBlanc back to Triple-A Tucson. LeBlanc was recalled on Sunday as bullpen depth in the wake of the Padres having to finish Friday night's rain-delayed game before their regularly scheduled game Saturday night. ... Padres lefty Clayton Richard is scheduled to start Tuesday night against Sam LeCure. Richard pitched just one inning Friday night against Los Angeles before a rain delay of 1 hour, 34 minutes. Manager Bud Black felt the delay was too long to send Richard back out.
---
---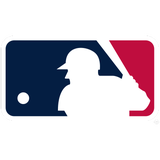 Get more from Major League Baseball
Follow your favorites to get information about games, news and more
---