Major League Baseball
Major League Baseball
Red Sox 10, Marlins 2
Published
Jun. 14, 2012 5:00 a.m. ET

David Ortiz was pleasantly surprised to learn he hit his latest home run into the nightclub beyond the left-field fence at Marlins Park.
''I did? Is that a club out there?'' Ortiz said. ''Let's go there now then.''
The Boston Red Sox and their slugging first baseman were in a mood to celebrate Wednesday night after beating the Miami Marlins 10-2.
Felix Doubront allowed only three hits while pitching a career-high seven innings, and the offense broke loose with 14 hits.
''We need to score some runs,'' Ortiz said. ''We've been a little short doing that. We needed that.''
Ortiz hit his 15th homer and drove in three runs. Adrian Gonzalez hit a pair of RBI singles, and Scott Podsednik scored twice, drove in a run and had two hits to hike his average to .373.
Doubront (7-3), coming off the worst start of his career, retired 16 in a row and took a no-hitter into the sixth inning. He struck out nine and allowed two runs.
The left-hander hadn't pitched more than 6 1-3 innings in his 15 previous career starts.
''Felix Dubront was outstanding,'' manager Bobby Valentine said. ''He had all of his arsenal. He had an explosive fastball. He threw his curveball for strikes early and late. He had a good change-up and a cutter. Boy, that's good pitching.''
The Red Sox took two of three games in the series, while the Marlins went 1-8 on their homestand. They were outscored 56-17 while hitting .196, including .127 (8 for 63) with runners in scoring position.
The Marlins' frustration boiled over in the ninth inning with a confrontation involving manager Ozzie Guillen and Heath Bell. Guillen went to the mound to remove the reliever and became angry when Bell lobbied in vain to remain in the game. They then had another testy exchange in the dugout, and coach Joey Cora had to step between them.
''It was basically like two bulls hit in the head,'' a contrite Bell said later. ''Ozzie was upset we were losing. I just said, `I can get this guy out.'' ... I apologize. I didn't mean any disrespect. It could have been huge, but it really wasn't.''
Guillen said he removed the reliever because Bell had thrown 19 pitches and didn't need any more work.
''I'm not going to make that guy throw 35 pitches for no reason,'' Guillen said. He said he became upset when he misunderstood something Bell said.
''I thought I overheard something,'' Guillen said. ''We already talked about it, and it's over with. It's not a big deal. I thought I heard something different.''
With the game-time temperature at 82 degrees, the teams played with the retractable roof open for the third night in a row, and the balmy weather seemed to suit Doubront fine. The Venezuelan faced an all-right-handed lineup and kept the Marlins on their heels with a fastball clocked at up to 95 mph.
Doubront twice struck out the side. He threw 81 pitches and the Red Sox led 4-0 before the Marlins managed a hit, which came on a homer by Jose Reyes with two outs in the sixth.
Doubront said he wasn't thinking about a no-hitter.
''I was realizing something was going on, but I was just enjoying and thinking first of all, get the win,'' he said.
Three relievers helped do just that by completing a four-hitter.
Ricky Nolasco (6-5) allowed four runs, three earned, in six innings for Miami. In his past seven starts, he has five losses and an ERA of 5.98.
The Red Sox put the game away with five consecutive hits in a six-run eighth, including four against Randy Choate. He failed to retire a batter, and his ERA rose from 0.48 to 2.41.
Nick Punto pinch-hit for Doubront to start the inning and doubled, then added a two-run single when the Red Sox batted around.
Ortiz hit an opposite-field solo homer into the Clevelander nightclub in the fourth. The Red Sox added two runs in the sixth on an RBI single by Gonzalez and a 400-foot sacrifice fly by Ortiz.
Boston went 7 for 12 with runners in scoring position.
The Marlins trailed 4-1 when Hanley Ramirez singled and Giancarlo Stanton doubled to start the seventh. But they scored only one run when Doubront retired the next three hitters, including Justin Ruggiano on a RBI forceout.
NOTES: After the game, the Marlins optioned OF Chris Coghlan to Triple-A New Orleans. ... Red Sox 3B Kevin Youkilis sat out with sore ribs after getting hit by a pitch from Steve Cishek on Tuesday. ... The crowd of 33,119, which included many Red Sox fans, was the largest at Marlins Park since April 19. ... 3B Ramirez made a leaping catch of Gonzalez's liner in the fourth. ... The Red Sox head to Wrigley Field this weekend for their second-ever visit. They went 1-2 there in 2005.
---
---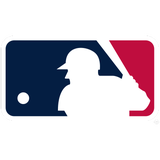 Get more from Major League Baseball
Follow your favorites to get information about games, news and more
---