Major League Baseball
Major League Baseball
Reaction to the Barry Bonds verdict
Published
Apr. 13, 2011 1:00 a.m. ET

Reaction to Barry Bonds' conviction on one count of obstruction of justice:
---
''I think everyone's so tired of steroid allegations. BALCO and - what was the other one? - Mitchell Report. Baseball's turned the page on that stuff. It's a clean sport now, and there's no way to beat the system.''
— Detroit Tigers third baseman Brandon Inge
---
''I don't follow that stuff. When I played with Barry, he was a great guy. I had fun playing with him. He was one of the best left-handed hitters in the game and maybe the best.''
— Washington Nationals pitcher Livan Hernandez, who was Bonds' teammate with the Giants
---
''The court case today showed he didn't do anything wrong, and he's not guilty for lying.''
— San Francisco Giants pitcher and Bonds teammate Matt Cain
---
''Obviously, they don't have the evidence. ... If you could picture anyone recently in a Giants uniform, it's him. He did a lot for the community. We want to move on and get past this. We've got a good drug program in place. It's old news at this point.''
— San Francisco Giants outfielder and Bonds teammate Nate Schierholtz
---
''This trial is a stark illustration of how far this sport has come.''
— Major League Baseball Commissioner Bud Selig
---
''It is a wonderful day for the good guys, for those who choose to play fair. The most important thing for the youth of America is to get a very strong signal that winning isn't all it's cracked up to be if you have to cheat your way to get there.''
— Don Hooton, whose 17-year-old son Taylor committed suicide, a death doctors blamed on depression after he stopped using steroids
---
''This case is ongoing, and we expect it will proceed in a fair and orderly manner. Accordingly, we have no comment at this time.''
— San Francisco Giants in an official statement
---
''I think when you look at what he accomplished in the game, yeah, he should be in the Hall of Fame.''
— San Francisco skipper Bruce Bochy, who managed Bonds in slugger's final season
---
''It just seems like it's been a long time coming (for the trial to end).''
— Los Angeles Dodgers manager Don Mattingly
---
''The entire case is selective prosecution of Barry Bonds. It's supposed to be justice for one and all, but I don't think that's the case. I think he's being singled out.''
— BALCO founder Victor Conte
---
''It's not to say he shouldn't be convicted if found guilty. But at the same time, we have scarce resources and you'd think we could bring him to trial faster than this.''
— Rep. Jack Kingston of Georgia on the years between Bonds' grand jury testimony in December 2003 and his April 2011 trial
---
''The success of the BALCO investigation will not be measured by the depth of the fraud of the 40-plus people exposed through the investigation but by the height of the achievements of America's current and future generations of clean athletes.''
— U.S. Anti-Doping Agency CEO Travis Tygart
---
"It's good because they obviously didn't have much (on him). In the system of justice (obstruction) is a lesser crime. He might not have to do much or any time now. I'm just happy its over with. I was tired of it. It was getting old. They should never bring that up again. He took it like a man. He's a fellow baseball player, and I'm here for him. I'm glad its over for him."
— Angels' Torii Hunter (via FOX Sports West)
---
"They're trying to make Bonds a scapegoat. They are trying to make him the poster boy for the steroid era. They might be trying to see how they are going to get the next guy. They are just going to start pushing people around until they get what they want. I think Manny is a bigger disappointment than Barry. He failed again, then ran away. Is there a bigger coward? At least Barry, Roger and those guys are stepping up to the plate and actually trying to defend themselves and actually trying to clear their name. What those guys did on the field, I totally appreciate. Barry was incredible. He was literally scary at the plate."
— Diamondbacks' Geoff Blum (via FOX Sports Arizona)
---
---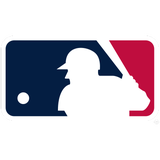 Get more from Major League Baseball
Follow your favorites to get information about games, news and more
---