Major League Baseball
Major League Baseball
Rangers better off without Lee long term
Published
May. 19, 2011 1:00 a.m. ET

The Rangers know what is coming, or at least they should.
Their old friend Cliff Lee is winless in his past six starts for the Phillies, albeit with a 3.66 ERA. Saturday night, against a Texas lineup that is still without injured outfielders Josh Hamilton and Nelson Cruz, I'm guessing that Lee will remind the Rangers of just who else they are missing (MLB on FOX, 7 p.m. ET).
The Rangers had Lee, tried to re-sign him, lost him to the Phillies. But weep not for the defending American League champions. I'll repeat what I said in December, before Lee made his free-agent decision: Much as I admire Lee, I still think the Rangers are better off without him long term.
Know what?
Even though the Rangers still lack an ace, they were better off not trading for right-handers Zack Greinke and Matt Garza, too.
The Rangers will develop an ace, maybe multiple aces. They will do it without meeting the Phillies' price for Lee — $120 million for the pitcher's ages 32 through 36 seasons. And they will do it without surrendering the prospects that the Brewers and Cubs did for Greinke and Garza, respectively.
Texas, of course, made such a trade for Lee last summer, and it likely will be in the market again for a starter as well as a reliever before the July 31 non-waiver trade deadline.
Still, the market for starting pitching is expected to lack star quality, and no club will surrender a monster package for a pitcher such as Jason Marquis, Brett Myers or even Francisco Liriano. The Rangers also can obtain a right-handed setup man without mortgaging a significant portion of their future.
They will enter the market with a significant advantage: corner infielder Chris Davis, who offers rare power at a time when many clubs are starved for offense and is expendable because of the rise of first baseman Mitch Moreland and signing of free-agent third baseman Adrian Beltre.
Short term, the Rangers will figure it out.
Long term, the answers lie within.
Righty Alexi Ogando, a converted reliever who is 4-0 with a 2.13 ERA after eight starts, appears headed toward an All-Star appearance. Righty Neftali Feliz, currently the team's closer, could make the same type of spectacular transition to the rotation next season.
If the Rangers are smart, they won't mess around the way they did last spring, waffling about Feliz's role. The free-agent market will be deep in closers. The Rangers can sign one, then make Feliz a starter once and for all.
Left-hander C.J. Wilson might not return; he is eligible for free agency. But right-hander Colby Lewis is under club control through 2012. And the Rangers believe that a number of younger pitchers — lefties Matt Harrison and Derek Holland, Triple-A righty Neil Ramirez, Double-A lefty Martin Perez — hold top-of-the-rotation potential.
Don't forget, the Rangers also possess greater resources under new ownership than they did in their final years under Tom Hicks. At one point last winter, they actually considered signing both Lee and Beltre in free agency.
They landed Beltre for five years, $80 million — a deal that, like Lee's, could prove an albatross. But Beltre, 32, plays elite defense and, despite batting only .255, is tied for the major league lead with 37 RBIs.
"I'm not going to pretend we're happy we didn't get (Lee)," Rangers general manager Jon Daniels said. "But in the big picture, we feel we're in good shape. We've maintained our depth, kept all our young pieces. We invested in Adrian, but for the most part kept our powder dry, kept our flexibility. Obviously there was an opportunity that Alexi stepped up and grabbed. Those are the positives.
"What remains to be seen over the course of the next couple of years is: Can we maintain stability at the top of the rotation? It's not something we can answer right now. But it's something we're aware of, something we've got to address. Somewhere between Alexi, Harrison, Derek Holland, Feliz, Ramirez, Martin Perez and others we've got to be able to develop our own.
"It will be a big storyline for us the next two-three-four years. We've got to get better than back-end performance out of that group."
There are no guarantees, of course. A stable of top pitching prospects can disintegrate faster than you can say, "David Clyde." But the Rangers' farm system, depleted by trades and graduations to the majors, again is growing stronger. The organization is particularly deep at two premium positions, shortstop and center field.
Young talent is one form of currency in baseball; actual money is another. Re-signing Lee would have been nice, but for the Rangers, smarter investments lie ahead.
Maybe a trade for an elite starter under contract. Maybe the signing of a younger free-agent pitcher than Lee. Maybe a club-friendly, long-term deal for a pitcher who already is in the organization. Maybe some combination of the above.
I'm guessing that Lee will stick it to the Rangers on Saturday night. And I'm guessing that the Rangers will survive just fine.
---
---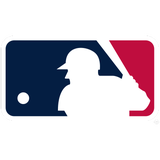 Get more from Major League Baseball
Follow your favorites to get information about games, news and more
---