Major League Baseball
Major League Baseball
Pujols' power takes a hike in walk year
Published
May. 24, 2011 1:00 a.m. ET

Historically, the scouting report on Albert Pujols has always boiled down to one suggestion — prayer. What other resource did a pitcher have in the face of Pujols' power, discipline and, above all, his Terminator-like fearlessness?
Only a year ago, a prominent National League hurler described the near-impossibility of containing Pujols.
"Albert will tear you up if you miss your spot by even an inch," he said. "Your only shot is pounding him inside, but you better get it there every time. If you don't, you'll be looking at the ball over the wall."
Somehow, that monster has been caged, chained, returned to the race of men. Pujols went 105 at-bats without a home run, the longest drought of his career, before finally connecting Monday night against the Padres. That was only his eighth home run in 49 games, a drop-off so profound it has dominated the conversation not just in St. Louis, but around the big leagues.
Everyone, it seems, wants to know what's wrong with Pujols, and what his home-run shortage will mean to his impending free agency. Logic says the great slugger will eventually correct some of his most shocking numbers, like the .740 OPS (on-base percentage plus slugging average). But teams such as the Cubs or Nationals that may have once contemplated giving Pujols a seven- or eight-year contract offer this winter, may be reconsidering.
At 31, Pujols certainly isn't old. Technically, he's not even in his late prime — he's in its epicenter. But if it's suddenly this hard for Pujols to re-establish his home-run swing, what's will his power numbers look like as he approaches his late 30s?
Even the Cardinals, who offered Pujols an eight-year, $200 million deal in February, might rethink the calculus — although that's not to say he'll be playing elsewhere in 2012. Truth is, the longer Pujols struggles, the greater the odds he'll be back in St. Louis at a reduced price.
Why? Because the two teams that could have inflated Pujols' value, the Red Sox and Yankees, will be on the sidelines. The Mets, another big-time spender in the past, are too financially distressed to even think about Pujols' availability. Everyone else is either set at first base, on a tight budget or, like the Cubs and Nats, a little less willing to make the stretch for a player who just might be cracking in the pressure of his walk year.
"I don't know, you wonder if (Pujols) is one of those guys who needs comfort and security to perform," one major league executive said. "The way he's going, he might've been better off taking the (Cardinals) offer that was in front of him."
Pujols dismisses the speculation, just as he waves away those who are trying to get in his head. The problem, says the slugger, is purely mechanical.
"I know my swing. I'm trying to find my swing and trust my swing," Pujols told the St. Louis Post-Dispatch recently. "I'm going to hit the ball out of the ballpark 40 times a year because I'm strong enough and I put a good quality swing on it. But if I go out there and try to hit the ball out of the ballpark with every swing or worry that I haven't hit a ball out in 19, 20 games, then, believe me, that's ridiculous. That's how you hit .150 or .200."
Technically, Pujols is trying to correct an early clearing of his hips, which forces his upper body to generate 100 percent of his power. The irony is that Pujols is getting plenty of good pitches to hit, now that he has Lance Berkman behind him. According to Fangraphs.com, Pujols is seeing more fastballs than he has since 2007 and more first-pitch strikes than at any time since 2004.
But those neatly wrapped gifts have mostly gone to waste. Pujols' line-drive ratio has sunk to 14.5 percent, down dramatically from the 22.4 in 2008. The percentage of ground balls has spiked, too — from 38 to 50 in only one season. When Pujols does get the ball in the air, the signature explosion is missing. In his home-run hitting prime, the slugger was clearing the wall one out of every five fly balls. Today, it's approximately one every eight.
Of course, Cardinals manager Tony La Russa is right when he says, "Albert has too many tools to stay in a slump." The question of his breakout isn't if, but when. Maybe the turnaround has already begun; time will tell. In the meantime, it's the Cardinals — and Pujols — who are praying.
Talk about role reversal.
FRED WILPON'S DISASTER
By now, everyone knows about Fred Wilpon's damaging remarks to The New Yorker magazine. He trashed three of the Mets' best players: David Wright, Jose Reyes and Carlos Beltran.
Major league executives were stunned by Wilpon's poor judgment. What, exactly, was he thinking? What was the point of devaluing his assets?
There are two theories. The first is that Wilpon was trying to impress the writer, Jeffrey Toobin — a noted CNN legal analyst — with his candor. By doing so, Wilpon could have been hoping for a sympathetic portrayal in the magazine's larger investigation of the Madoff scandal.
By being honest about his stars, Wilpon reasoned, he would be more believable in telling The New Yorker's readers that he had no idea about Madoff's fraud.
The other possibility is that Wilpon was using this 11,000-word forum to prepare Mets fans for the coming purge. With an overriding need to cut payroll, it's no secret the Mets are about to trade Reyes and Beltran and could be just as open to moving Wright.
What better way than to remind fans, preemptively, that Reyes "has had everything go wrong with him" while he hits the market looking for "Carl Crawford money."
What better way to soften the blow of Beltran's departure than to say, "he's 65 to 70 percent" of the player he used to be?
And Wright, nice guy that he is, "is no superstar." So says the man who employs him.
One rival executive said on Monday: "You don't talk that way about your players unless you've distanced yourself from them. Most owners don't do this."
Not unless there's an upheaval coming. Mets fans can't say they weren't warned.
---
---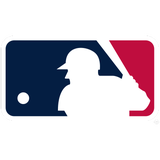 Get more from Major League Baseball
Follow your favorites to get information about games, news and more
---