Major League Baseball
Major League Baseball
Padres demote leadoff batter Venable to Triple-A
Published
May. 24, 2011 3:14 a.m. ET

The San Diego Padres shook up their light-hitting offense by demoting leadoff batter Will Venable to Triple-A Tucson.
Venable was hitting just .224 with no homers in 134 at-bats. He was one of a handful of returning players the Padres were counting on to have a solid season offensively, along with several new players.
The move came in the midst of a brutal slump at Petco Park. San Diego has lost four of its first five in an eight-game homestand, scoring just five runs on 29 hits with 52 strikeouts.
Going into Monday night's series-opening game against NL Central-leading St. Louis, the Padres were 8-18 at Petco Park, the worst home record in the NL and second-worst in the majors.
Venable seemed stunned by the move, but vowed to make the most of it.
''I'll be working toward the goal of getting my act together and getting my swing right with the idea that when I get everything right, I'll be back to where I need to be,'' he said. ''I haven't been consistent with my approach, I haven't been consistent with my setup and that's something that I need to be better at.''
The Padres haven't come close to living up to their claim that they were a more complete team without All-Star slugger Adrian Gonzalez, who was traded to Boston in December.
''I can only really speak for myself and I need to get my act together, and that's it,'' Venable said.
Venable batted .245 with 13 homers and 58 RBIs last year. During spring training, general manager Jed Hoyer said Venable, catcher Nick Hundley and third baseman Chase Headley were at the stage of their careers where they can ''take a big step forward.'' Hundley is on the disabled list and Headley is hitting .255 with only one homer.
''We thought it was the thing to do to get Will back to Tucson to work on some specific things that we think will help him move forward offensively,'' manager Bud Black said. ''Most notably, in the batter's box, his at-bats, his approach, some technical things that probably the minor league environment is better than him trying to work through these in a major league game.''
Chris Denorfia will move into Venable's starting spot in right field. To take Venable's spot on the 25-man roster, the Padres selected outfielder Blake Tekotte from Double-A San Antonio. Right-hander Samuel Deduno was designated for assignment to open a spot on the 40-man roster for Tekotte.
Petco Park has frustrated Padres sluggers since it opened in 2004, particularly the sprawling right field, where fly balls go to die.
Asked if Petco Park is psyching out the Padres, Black said: ''I don't think so. I hope not. No.''
Asked if he thinks the fences should be moved in, he said: ''I think there's room for discussion there.''
The two deepest parts of the downtown ballpark are the gaps, which are listed at 401 feet in left-center and 400 in right-center. The fence in right-center was moved in a few years ago.
When Petco Park opened, the Padres joked that they had made it Barry Bonds-proof, since the Giants slugger always tormented San Diego. Bonds later quipped that the Padres had made Petco Park ''baseball-proof.'' Bonds hit his 755th homer at Petco Park on Aug. 4, 2007, tying Hank Aaron with an opposite-field shot to left-center.
San Diego was swept in a weekend series by the Seattle Mariners, who like the Padres have a good pitching staff but a suspect offense.
''We didn't pitch well,'' Black said.
One stat the Padres can't blame on Petco Park is their staggering 391 strikeouts, most in the big leagues.
''That's something that we have to address, is the strikeout total,'' Black said. ''You can't do that. I think in this park you have to put the ball in play. Or any park, it helps to put the ball in play. That's no secret.''
San Diego has hit only 29 homers, fifth-lowest in the majors.
---
---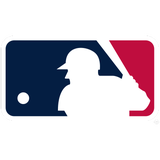 Get more from Major League Baseball
Follow your favorites to get information about games, news and more
---