Major League Baseball
Major League Baseball
Mets-Rockies game postponed by rain, snow
Published
May. 11, 2011 10:50 p.m. ET

Limping out of the clubhouse Wednesday morning, Dexter Fowler was headed straight home to recline on the couch and ice his bruised left knee.
This unexpected day off couldn't have come at a better time for the Colorado Rockies center fielder.
Fowler left the game Tuesday night after fouling a pitch off his kneecap. He was sore and smarting as he arrived at the ballpark. But Mother Nature did him a big favor.
With a snow and rain mix falling in the area, the game between the New York Mets and Rockies was scrubbed. It will be made up Thursday at 3:10 p.m.
This postponement and Oakland's washout at Texas raised the major league total this year to 21 - matching last year's big league total.
''Crazy weather,'' Fowler said. ''I'd rather play, but it gives me another day. All I'm going to do is sleep and ice this knee. That's it.''
The Mets could definitely use another day to rest and recover as well.
First baseman Ike Davis was scheduled to fly to New York on Wednesday to be examined by team physicians after leaving in the fifth inning the night before with a strained left calf.
Davis was dinged when he stumbled over third baseman David Wright's foot as the two closed in on a popup by the Rockies' Troy Tulowitzki.
''We didn't really collide that hard - I think I just rolled my ankle or something. At the time there was a lot of pain everywhere,'' Davis said after New York's 4-3 win that included a nearly hour-long rain delay. ''I actually don't think it's going to be that long.''
The busiest person on this deserted day at the park may have been Rockies head athletic trainer Keith Dugger. He checked in on Fowler, saying the speedy outfielder was ''a little better.''
Dugger also gave an update on righty Jason Hammel, who took a comebacker off his left calf Tuesday.
''Just a little bruised up,'' Dugger said.
As for the pain right-hander Esmil Rogers experienced while throwing Tuesday, Dugger said he had a mild strain and a little inflammation. Rogers is currently on the 15-day DL with a right back muscle injury.
''We'll back him off for a few days and build him back up like we're doing,'' Dugger said. ''We'll have to progress as the shoulder allows us to.''
The flakes of snow falling around the Mile High City made it feel more like skiing than baseball weather. Highs were expected to reach only around 45 degrees Wednesday, far below the average of 69. Dugger wore a winter's jacket into work, while pitcher Franklin Morales donned a stocking cap.
This kind of weather isn't all that unusual for Denver. Spring snowstorms typically pop up, but more so in April than May.
There also was a winter storm warning for the mountains, where nearly a foot of snow was expected to fall.
The weather is supposed to be a little more baseball friendly on Thursday, with a little less chance of precipitation and temperatures hovering near the 60s at game time.
''We just had a cold, spring storm move across the area,'' explained Dan Leszcynski, a meteorologist with the National Weather Service. ''But the weather should improve.''
The Rockies are scheduled to throw ace Ubaldo Jimenez, who's still searching for his first win of the year. The hard-throwing All-Star has been bothered by a cracked cuticle on his pitching thumb this season. He's also wrestled with his command.
But Jimenez (0-2) appeared to have his issues sorted out in his start last Friday at San Francisco, giving up two hits and one run over six innings in a no-decision. It was his first quality start of the season.
Jimenez has been tough on the Mets at Coors Field, going 2-0 with a 1.69 ERA.
The Mets are slated to send Jonathon Niese (1-4) to the mound. The lefty went 5 2-3 innings and gave up three runs in his last outing, a 6-3 win over the Los Angeles Dodgers.
Notes: With the postponement, the Mets will throw RHP Dillon Gee on Friday in Houston and RHP R.A. Dickey on Saturday. Lefty Chris Capuano will close out the three-game series with the Astros by taking the mound Sunday.
---
---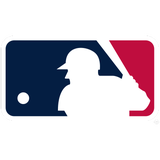 Get more from Major League Baseball
Follow your favorites to get information about games, news and more
---