Major League Baseball
Major League Baseball
Jackson, Kennedy ready to help Diamondbacks
Published
Dec. 17, 2009 2:23 p.m. ET

Edwin Jackson made his first major league start at Chase Field on Sept. 9, 2003.
Pitching for the Los Angeles Dodgers, Jackson celebrated his 20th birthday with a 4-1 victory over Randy Johnson.
``It happened so fast, I didn't have a chance to get nervous,'' Jackson recalled. ``I'm in the bullpen warming up, and I remember telling the pitching coach, 'Is it weird that I'm not nervous right now? I'm supposed to be nervous.' After the first pitch, everything else from there was just a blur.''
Six years after that memorable debut, Jackson returned to Chase Field on Tuesday as a member of the Arizona Diamondbacks' rotation.
The club formally introduced Jackson and fellow righty Ian Kennedy one week after they sent right-handed starter Max Scherzer and lefty reliever Daniel Schlereth to Detroit in a three-team trade that brought Jackson from the Tigers and Kennedy from the New York Yankees.
The Diamondbacks expect the 26-year-old Jackson and Kennedy, who turns 25 on Dec. 19, to fortify a rotation topped by Brandon Webb, the 2006 NL Cy Young Award winner, and Dan Haren, an All-Star the last three seasons. The Diamondbacks last month exercised an $8.5 million option on Webb, who is coming off shoulder surgery and pitched once last year, on opening day.
``It's been a strength of ours,'' general manager Josh Byrnes said. ``We've been among the leaders in major league baseball in innings and ERA from our rotation for several years running, so with Brandon Webb returning to health and the excellence of Dan Haren, we felt like we needed to keep paying attention to it.''
Byrnes called Jackson and Kennedy ``two young starters with a lot on their resume already.''
Jackson is 38-39 with a 4.66 ERA in six-plus seasons. He went 13-9 with a 3.62 ERA in 33 starts for the Tigers last summer and made his first All-Star team.
``To be able to go into the season with a solid rotation, with the three guys that have already made All-Star appearances, makes a manager smile,'' manager A.J. Hinch said.
Jackson's winning debut in 2003 didn't foretell immediate success in the big leagues. He won only five more games over the next three seasons.
The Dodgers traded Jackson to Tampa Bay in 2006, and three seasons later the Rays shipped him to Detroit, where he broke out last season.
``I definitely went through some adversity, but if it wasn't for the adversity, I don't think I would be here where I am today,'' Jackson said. ``I've always known that you're going to struggle before you succeed, and as long as I took something from my struggles, I always looked at it as a positive.''
Kennedy has also had his share of struggles.
He had an impressive debut in 2007, going 1-0 with a 1.89 ERA in three starts, but he's been slowed by injuries the past two seasons.
Kennedy strained a muscle near his right ribcage and had bursitis in his right shoulder blade in 2008, when he was 0-4 with an 8.17 ERA. He pitched in only one big league game this year, when he was sidelined by surgery May 12 to remove an aneurysm from beneath his right biceps.
Byrnes said the Diamondbacks deemed Kennedy healthy after scouting him in the Arizona Fall League. ``He looked like the same Ian Kennedy we've seen for five, six years, and maybe now is the opportunity to get him,'' Byrnes said. ``I think his stuff is solid.''
Kennedy might get a shot at the Yankees when the defending World Series champions visit Chase Field for an interleague series next June 21-23.
``I had no idea they were coming,'' Kennedy said. ``It's going to be real exciting. It's going to be fun to face them.''
The Diamondbacks are looking to rebound from a 65-97 season, second-worst in their 12-year history, and they expect the rotation to lead the way back to respectability.
``Last season left a bad taste in all of our mouths,'' said Hinch, who made his managerial debut in 2008. ``It didn't take long for us to start our planning.''
The plan turned into reality last week in Indianapolis, where the Diamondbacks joined the splashiest trade of baseball's winter meetings.
The two new additions came at a potentially high cost. The hard-throwing Scherzer, once viewed as a future cornerstone of the rotation, was the 11th overall pick in 2006 and Schlereth the 26th overall pick in 2008.
Arizona places a premium on innings from its starters. Scherzer pitched 170 1-3 innings last season, but he was prone to high pitch counts.
Jackson pitched a career-high 214 innings last season.
``I think Max is very talented, and he might get to the innings level where Edwin already has, but we know Edwin's already been there,'' Byrnes said.
---
---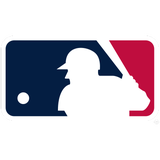 Get more from Major League Baseball
Follow your favorites to get information about games, news and more
---