Major League Baseball
Major League Baseball
Irene will be felt for weeks in MLB
Published
Aug. 28, 2011 1:00 a.m. ET

Burke Badenhop, the well-read Marlins reliever, has developed an affinity for the FX sitcom "It's Always Sunny in Philadelphia." With his team having played one game in the past four days, he's had plenty of time to catch up on episodes.
In fact, Badenhop spent part of his Sunday watching a DVD of the show while at his team's hotel . . . in Philadelphia.
No, the Marlins didn't have a game.
But yes, he saw the sun.
So went one of the many ironies of a weekend that saw Hurricane Irene turn the Major League Baseball schedule into a tempest of a different sort.
Typically, the big leagues play a full slate every Saturday and Sunday. Not this weekend. Irene's gales brought on scheduling machinations in four series — Marlins-Phillies, Yankees-Orioles, Braves-Mets, and A's-Red Sox — and the effects will be felt for weeks to come.
For one thing, the Yankees are irritated, and not only because New York is waterlogged. Several members of the organization — including manager Joe Girardi and union representative Curtis Granderson — publicly questioned the Orioles' decision to schedule a makeup game on Sept. 8. The Yankees would have preferred that the Orioles squeeze in a doubleheader on Friday, before the storm hit. (The Red Sox took a similar step in their series with Oakland over the weekend.)
Orioles manager Buck Showalter didn't appreciate the criticism, telling the Baltimore Sun that the Yankees' remarks were "a little disrespectful" to former Baltimore pitcher and executive Mike Flanagan, who died in a suicide last week.
My take: The Orioles deserve a break here. The organization was (a) grieving and (b) planning a tribute to Flanagan for Friday's game while Irene approached. They were the home team. They have tickets to sell, (fewer) fans to please and a business to run. The Yankees' September schedule, while admittedly bereft of off days, isn't of paramount concern to the Baltimore Orioles. Nor should it be.
The Orioles sought and received the approval of MLB and the players' union for the Sept. 8 makeup date. They have even announced a start time (1:05 p.m.). So, it's going to happen, and now the Yankees need to deal with it. I have a suspicion that they are going to be OK. They are a veritable lock to reach the postseason. They will have an expanded roster at their disposal beginning Thursday. And we are told that their farm system is teeming with top-end talent, no? So let them play.
If anything, the Yankees' objection underscores how sensitive teams are when it comes to their schedules. This is particularly true of contenders. Girardi, whose desire to control variables is nearly (but not quite) Showalterian, has most certainly sketched out his pitching rotation from here until late October. He must also map out the DH days for Derek Jeter, A-Rod and friends. An extra game wedged into September spills coffee all over the drafting board.
Remember: Girardi has a degree in industrial engineering from Northwestern. He values his decimal points. He knows that one game could be the difference between winning the American League East and entering the postseason as the wild card. (But I would advise him not to worry too much. If the Red Sox wish to win the division and face Tigers ace Justin Verlander in the first round, let them.)
Oddly enough, other teams might actually benefit from the respite that rode in with Irene's wrath. Take the Atlanta Braves, for example. Like the Yankees, they are running second in their division yet are all but assured of at least winning the wild card.
And they could actually use this second All-Star break.
The Braves have three relievers — Jonny Venters, Craig Kimbrel and Eric O'Flaherty — who have each made at least 63 appearances this year. That is the most of any contender in the big leagues. Brian McCann, Chipper Jones, Jason Heyward, Martin Prado and others have battled injuries this year.
So, this wasn't a bad time to have three consecutive days off. The Braves were rained out Saturday and Sunday in New York and will resume play Tuesday at home against Washington.
Similarly, the Phillies could be a fresher team in October because their veteran position players have taken the field just once since Wednesday.
"With the nicks you get during the season, it's nice to have three days to let guys heal up," Braves reliever George Sherrill said. "But it's like how you hate to see somebody get hurt when you're the guy who gets called up. It's the same thing with this situation. People are losing homes and power and lives. It puts what we do in perspective."
We must also give proper credit to the traveling secretaries of the affected teams. They are baseball's answer to the state emergency management director.
Consider what A's director of team travel Mickey Morabito endured at Fenway Park: With the hurricane arriving in New England on Sunday, the Red Sox wanted to conclude the series with a day-night doubleheader on Saturday. But that, too, was interrupted by rain — so often, in fact, that the Red Sox informed Morabito of the possibility that the A's would need to stay in Boston and play Sunday, after all.
So, Morabito rebooked a block of rooms at the team's Boston hotel. But he had to keep his reservation for Cleveland — which had been adjusted for an arrival on Saturday, not Sunday. And then he waited.
Fortunately, the Red Sox and A's finished 18 innings in just under 11 hours, enabling the A's to arrive in Cleveland on Saturday night.
Actually, at 3 a.m. Sunday.
"You have all these nightmares and logistical challenges," said Morabito, for whom the 1989 World Series earthquake presented the ultimate headache/heartache ordeal. "But as you're solving them, there's a sense of satisfaction."
Morabito, in his 32nd season with the A's, was able to enjoy a well-deserved day off in Cleveland on Sunday. But the work continued in Philadelphia, where Badenhop's Marlins were marooned. They arrived there last Wednesday — one day early, because of Irene's initial threat to Florida — but played only one game. As it turned out, the weather might have allowed the Phillies and Marlins to play Sunday. There was only one problem with that: The Phillies were already in Cincinnati, having flown there Saturday as Irene drew near.
As recently as mid-afternoon Sunday, the Marlins had yet to be cleared for their bus trip to New York, where they are set to begin a doubleheader on Monday afternoon. Finally, Marlins traveling secretary Manny Colon received the OK and marshaled the players. They set out for the big and soggy city, but not before settling their hotel bills. As Irene soaked stadiums up and down the East Coast, the Marlins watched enough just-released films to qualify as voters for the Academy Awards.
"I'm all caught up in the movie department," Badenhop said.
---
---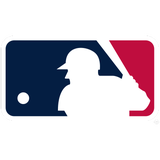 Get more from Major League Baseball
Follow your favorites to get information about games, news and more
---