Major League Baseball
Major League Baseball
Hundreds gather for Killebrew's funeral
Published
May. 20, 2011 1:00 a.m. ET

Hall of Famer Harmon Killebrew was remembered for his kindness and respect for all those he encountered in a moving funeral service on Friday.
Several hundred mourners, including past and present members of the Minnesota Twins, attended the service at a suburban north Phoenix church on a gorgeous sunny morning.
Killebrew, who hit 573 home runs in his long major league career, died Tuesday at his home in Scottsdale, Ariz., of esophageal cancer at 74.
Former teammate and fellow Hall of Famer Bert Blyleven had those in attendance stand and cheer Killebrew for an imagined home run No. 574 near the end of the service, and the crowd responded with a rousing effort.
The nickname ''Killer'' didn't seem to fit a man so gentle, his grandson Eric Queathem said.
But it was Killebrew the man who was celebrated far more than Killebrew the baseball player.
''In his modest and caring way, he always tried to make people feel good about themselves,'' Queathem said.
Son Cam spoke of the outpouring of support his father had received in recent months as he fought the deadly disease.
''I don't think he really realized how much he was loved,'' he said. ''That's the kind of man he was. He was so humble. He got a lot of things but I'm not sure he really got that, and it was just beautiful.''
A private burial is planned Monday in Killebrew's hometown of Payette, Idaho. A memorial service is scheduled next Thursday night at Target Field in Minneapolis.
The Twins, in a twist of fate, were in Arizona to begin a three-game interleague series against the Diamondbacks on Friday night, so the entire squad was on hand.
Current Twins Joe Nathan, Michael Cuddyer and Justin Morneau, as well as manager Ron Gardenhire, were pall bearers, along with ex-Twin Paul Molitor and Killebrew's former teammates Rod Carew, Tony Oliva and Frank Quilici. Hall of Famers Robin Yount and Frank Robinson also attended the service, which was open to the public.
Afterward, Cuddyer said it is his goal to ''strive to be Harmon Killebrew.''
''Strive to treat people the way he treated people,'' he said, ''and make everybody feel comfortable, make everybody feel like they're special. For one of the biggest names in a sport to be able to make every single person he came into contact with feel special, that's a pretty big achievement.''
A lone bagpiper played ''Amazing Grace'' as the casket was rolled into the giant auditorium, followed by the members of Killebrew's large family.
Country great Charley Pride sang ''Precious Lord Take My Hand,'' ''I'll Fly Away'' and a Killebrew favorite, ''Mountain of Love.''
Lifelong friend Ray Looney spoke of Killebrew's $30,000 bonus to sign with the Washington Senators and the joys of a golfing trip to Scotland. Son-in-law Craig Bair read some thoughts from Killebrew's wife, Nita, and from Killebrew himself.
''Harmon's philosophy was so simple and very clear and he wanted to make it clear to us,'' Bair said. ''It goes like this. 'Always give more than you take. Always maintain an even calmness that you might calm others. Truly know that you are loved beyond measure and go out and share that love. Find a place of peace with your partner. Experience daily the love of your family. Enjoy your friends. Know your neighbors and especially go out of your way to do the same to the people new in your life.'''
Daughter Shawn Bair spoke of how she and her sister had driven to see him not long after he was diagnosed with cancer, and when they arrived at his hospital room, even though he was connected to all kinds of tubes, he did what his grandchildren called the ''Papa Dance.''
''He does love to dance,'' she said.
He was consumed by neatness, she said.
Hopefully in heaven, his daughter said, ''there will be a patio to hose off and floors to vacuum.''
Blyleven, now a Twins broadcaster, was the only non-family member other than the pastor to speak at the service. He said he had talked to Killebrew on the phone on Monday. The former slugger's biggest concern seemed to be the Twins' eight-game losing streak. The streak would reach nine before it ended Tuesday, the day Killebrew died.
The Twins beat Seattle 2-1 - a total of three, Blyleven noted. Minnesota had three hits, Seattle three. Coming to Arizona, the Twins had won three straight.
Killebrew, as any Twins fan will tell you, wore No. 3.
''The service was beautiful,'' Oliva said afterward. ''It touched all the points, because that was the man.''
---
---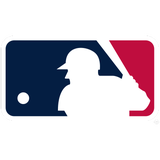 Get more from Major League Baseball
Follow your favorites to get information about games, news and more
---