Major League Baseball
Major League Baseball
Hill trade to D-backs a clear winner
Published
Aug. 31, 2011 1:00 a.m. ET

There was no 11th-hour blockbuster prior to Wednesday's midnight deadline to set postseason rosters. That's OK. At this time of year, splashy isn't the same as significant.
The August trading period, while understandably more tame than July's frenetic final 48 hours, included a number of deals that could impact September races . . . and October celebrations.
Here are five contenders who improved their rosters the most during the August waiver period:
ARIZONA
There are impact trades, and then there is the move Diamondbacks general manager Kevin Towers made on Aug. 23, acquiring infielders Aaron Hill and John McDonald from Toronto for second baseman Kelly Johnson.
Hill debuted the next day. He's started every game since. And he's undefeated.
Yes, a perfect 8-0.
Actually, the Diamondbacks started their run before Hill and McDonald arrived. Wednesday's 4-2 win over the Rockies was their ninth in a row overall, but it's also true that Hill and McDonald were precisely what the Diamondbacks needed.
Hill possesses All-Star ability, notwithstanding what was nearly a two-year offensive funk in Toronto. He seems reenergized by the move west — he grew up in California — and opportunity to play for a contender.
Hill has a .992 OPS in his first eight games with Arizona. Sure, that is a small sample size, but we've arrived at the late hour in this baseball season when the small sample sizes matter in a large way. Hill is more of a difference-maker than Johnson, and he has demonstrated that so far.
McDonald's primary value is on defense, and there is nothing wrong with that at this time of year. His .240 career batting average is less important than the fact that he's one of the more sure-handed infielders in the major leagues, capable of playing three positions well. The role Kirk Gibson has for him — part-time shortstop — is perfect for his skills.
"We have a lineup that scores runs in different ways, but we just can't give up extra outs on defense," Towers said this week. "We needed to increase our range on the infield, and we've done that with John at short and Aaron at second."
Arizona entered September with a six-game lead over the defending champion Giants. Next up is a three-game weekend series in San Francisco. If the Diamondbacks win there, that will go a long way toward sewing up the National League West title.
But at some point, Hill and McDonald will lose a game.
TEXAS
We know this about Jon Daniels: When he has a chance to win the division, he makes moves.
Last year, that meant acquiring Cliff Lee in a July blockbuster. But Daniels also augmented the roster with other veterans in June (Bengie Molina), July (Jorge Cantu, Cristian Guzman) and August (Alex Cora, Jeff Francoeur). While not all of them became key contributors, Daniels exhibited a keen understanding of how to shape a roster for postseason play. The result was a pennant.
Daniels was busy this July, too, adding setup men Mike Adams and Koji Uehara. And he was at it again Wednesday, acquiring reliever Mike Gonzalez from Baltimore and catcher Matt Treanor from Kansas City.
Gonzalez gives the Rangers an occasionally brilliant southpaw who won't be surprised by the big lefty bats from Boston and New York. (Left-handed relief was one issue for the Rangers during last year's postseason run.) Treanor, meanwhile, was a valuable backup with Texas last season. Now that he's back, manager Ron Washington will be able to use catcher/first baseman Mike Napoli more freely.
Of equal importance: The division rival Angels stood pat — as they did on July 31 — despite questions about the back end of their rotation and holes in the lineup.
DETROIT
The change was subtle, yet extreme at the same time.
When Delmon Young woke up on the morning of Aug. 15, he planned to play for the Twins, against the Tigers, in Detroit. By the time he arrived at the ballpark, he was playing for the Tigers, against the Twins, in Detroit. Trades can be funny like that.
Young knew the organization (his brother Dmitri was a Tiger) and the division (nothing new there). The biggest difference of all might have been in the lineup: During his final game as a Twin, Young batted eighth. In his first game as a Tiger, he batted third — right before one of the most feared hitters in baseball, Miguel Cabrera.
He's been there ever since. And in those 16 games, the Tigers have gone 11-5 while establishing themselves as the clear favorite to win the American League Central.
Young battled toe, oblique and ankle injuries while with the Twins, but he appears healthy now. He has batted .279 for the Tigers while collecting 12 RBI in just two weeks.
"He's probably really pumped up right now," Detroit manager Jim Leyland said. "He's probably playing through some of that nagging stuff he had, because the stakes are so big. He's had some injuries this year.
"We think he's a tremendous player. We always have. He was always a very respected player by us when he was in Tampa and Minnesota. We really liked him. We didn't feel real comfortable with him stepping into the batter's box. He's pretty good."
The Tigers also like Young's youth. At 25, he is only four months older than Mark Trumbo, the likely AL Rookie of the Year.
ATLANTA
The Braves spent much of July acknowledging their need for right-handed bats of every kind. They finally added a couple on Wednesday, acquiring outfielder Matt Diaz from Pittsburgh and infielder Jack Wilson from Seattle.
Diaz is well known in Atlanta, having spent most of his career with the Braves before signing with the Pirates last offseason. His role will probably be similar to what it was when he left — playing against left-handed starters and serving as a pinch hitter.
Wilson is more of a wild card. At the time of the trade, he was on the Mariners' disabled list with a bruised left heel. The Braves expect him to be ready for Friday's game and are eager to see if he can maintain the .807 OPS he had in August prior to the injury.
Wilson is 33, but this will be his first taste of meaningful September baseball after spending his career with the Pirates and Mariners. He's injury-prone, but can contribute under the right circumstances.
CLEVELAND
The Indians, 5-1/2 games back, may not catch the Tigers in the AL Central, but the presence of Jim Thome means there is zero chance of a dull September in Cleveland.
Rarely is a trade so practical and poignant at the same time. But with Thome nearing the end of his career and Travis Hafner on the disabled list, the circumstances aligned just perfectly for the longtime Indian to return.
Thome has already provided one memorable moment since the trade, slugging his 602nd career home run on his 41st birthday. His status as a longtime Detroit nemesis — he's hit more homers against the Tigers than any other team — could yet come into play, with six games left between the teams.
---
---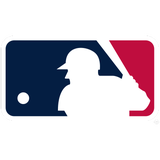 Get more from Major League Baseball
Follow your favorites to get information about games, news and more
---