Major League Baseball
Major League Baseball
Guthrie, Laugh lead Royals over White Sox 3-2
Published
Sep. 27, 2013 5:19 a.m. ET

Despite being eliminated from the playoffs, the Kansas City Royals are not expecting to be playing in any meaningless games until spring training begins in February.
Jeremy Guthrie pitched seven strong innings, and David Lough hit a two-run homer to lead the Royals to a 3-2 victory over the Chicago White Sox on Thursday night.
One day after being eliminated from the postseason, the Royals earned their 84th win, their most since 1993.
The Royals' 6-0 loss to Seattle on Wednesday, combined with victories from all three teams ahead of them in the AL wild-card standings, officially eliminated them from playoff contention.
Guthrie (15-12) became the Royals' third 15-game winner since 1997. He gave up two runs and four hits, striking out four and walking one.
Royals closer Greg Holland pitched a scoreless ninth for his 46th save in 49 chances as the Royals ended a two-game losing streak. Holland set a franchise record for saves, surpassing Dan Quisenberry (1983) and Jeff Montgomery (1993).
''Our guys know that Guthrie was going for his 15th win, they know Jamey Carroll is sitting on 999 hits, they know (James) Shields is going for his 100th win tomorrow, they knew this would be a new career high for Jeremy Guthrie with 15 wins. They knew Holland's next save would be the franchise record. They're all pushing, they all want to finish strong,'' Royals manager Ned Yost said.
Paul Konerko and Adam Dunn hit solo homers for the White Sox, who have lost 21 of their 27. The White Sox are 35 games under .500 (62-97) for the first time since ending the 1970 season 56-106 and must win once in this series to avoid finishing with 100 losses, which would be the fourth-most in franchise history.
''You don't want to lose 100. You don't want to put that on a team next year. Whoever's here is going to have to answer questions about this season and just have it in the back of their minds,'' Konerko said. ''If you can avoid it, you can avoid it. Whether we lose 98, now (actually 97), I can promise you if we won the next three, we'd know what it feels like to lose 100.''
Guthrie already surpassed his career best win total when he won his 12th on Aug. 5 against the Twins.
''For me, it's a reflection on the team. The bullpen pitched tremendous all season long, especially games I threw in and the offense picked us up great along with the defense,'' Guthrie said. ''I think wins for the most part can really be attributed to the guys around you, it's a team effort. I am really pleased to help the team win games and get credited for 15 times.''
White Sox starter Andre Rienzo (2-3) pitched six-plus innings and allowed three runs, two earned, and four hits.
Holland, who struck out two in the ninth, isn't worried about accolades.
''I think maybe it will set in a little later. Right now, I am happy we won. Anytime you are mentioned with guys that you know were great it is pretty special,'' Holland said. ''When you're out there on the mound you're just thinking of saving the game for the guys because they played their butts off.''
Trailing 1-0 in the fourth inning, Lough hit a two-run homer, snapping a streak of 21 scoreless innings for the Royals. The last time the Royals scored was in the 12th inning of a 6-5 victory at Seattle on Monday.
Dunn tied the game in the sixth with a long home run to right. It was his 33rd of the season and it was measured at 442 feet.
In the seventh inning, Justin Maxwell led off with a single and advanced to second on Lough's bunt, then he came around to score after catcher Bryan Anderson fielded George Kottaras' sacrifice bunt and threw it down the right-field line to give the Royals a 3-2 lead.
''Jeremy Guthrie getting his 15th win of the year. The way he threw the ball was tremendous, but the two bunts changed the game,'' Yost said.
Konerko, who missed Wednesday's game at Cleveland after fouling a pitch off his knee on Tuesday, homered in the second inning. It was his 12th of the season. Konerko is possibly playing his last series with the White Sox. He is a free agent after the season and has been a member of the club for the last 15 seasons.
This is his lowest home run total with the White Sox.
''This year I've hit a lot of balls hard that I put on a line or on the ground. Even balls that got down I hit. These aren't balls I hit any less hard than I did tonight, it's just it's path. It's the technique of it all. That's where it is for me. That one tonight, I attacked that one the right way and to get it in that air and get it going. I just haven't done that a lot this year,'' Konerko said.
NOTES: Shields will attempt to get his 100th career win on Friday night. ... Chris Sale, who leads the AL in complete games, will start for Chicago. ... Kansas City pitching set a franchise record with its 1,178th strikeout.
---
---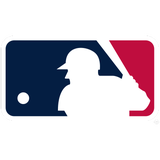 Get more from Major League Baseball
Follow your favorites to get information about games, news and more
---