Major League Baseball
Major League Baseball
Guillen says Marlins roster move sends message
Published
Jun. 8, 2012 11:34 p.m. ET

Manager Ozzie Guillen says the Miami Marlins' demotion of outfielder Bryan Petersen to Triple-A New Orleans sends a message to several other struggling hitters.
''They'd better step it up,'' Guillen said before Friday's game against Tampa Bay.
Petersen, batting .212, was sent down to make room for outfielder Austin Kearns, who was activated from the disabled list. The front office met for 45 minutes to consider several candidates for demotion before Petersen was chosen, Guillen said.
''There were like seven names involved in the meeting, and we had to pick one,'' Guillen said. ''The front office people look very hard at the players who are not playing well to ship them out. It's a warning. There were a few players involved. They should be aware now. They'd better look themselves in the mirror and say, `Wow, why Petey and not me?'''
The Marlins also sent left-hander Dan Jennings to New Orleans and recalled right-hander Sandy Rosario.
The moves came after the Marlins were swept in their new ballpark for the first time and outscored in three games against Atlanta 21-3. Miami went 0 for 13 with runners in scoring position in the series finale Thursday.
''We can't do that,'' Guillen said. ''Every time we lose a game, that's the reason - we're not getting the big hits.''
The Marlins rank 12th in the NL in runs, and batting averages in the bottom half of the order are mostly dismal. Among those struggling are Logan Morrison (.216 through Thursday), John Buck (.164), Chris Coghlan (.163) and Donnie Murphy (.140).
First baseman Gaby Sanchez, an All-Star last year, was sent to New Orleans last month because of a .197 average, and he's still there.
Morrison, his replacement at first base, was out of the starting lineup Friday. The left-handed hitter is apparently not a candidate for the minors.
''We cannot win without LoMo hitting well,'' Guillen said. ''LoMo is going to have a couple of days off to relax and work in the batting cage to see if he can get better. I think he needs a break mentally.''
Despite their offensive struggles, the Marlins began the week in a virtual tie for the NL East lead, thanks mostly to their starting pitching.
''We are in a pretty good situation,'' Guillen said. ''I like where I am. As a team, we're playing pretty good.''
---
---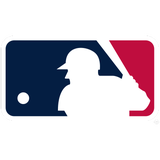 Get more from Major League Baseball
Follow your favorites to get information about games, news and more
---