Major League Baseball
Major League Baseball
Guillen disputes White Sox better off without him
Published
Jul. 18, 2012 5:47 a.m. ET

Ozzie Guillen won't argue that it was time for a change. Just don't say his former team is better off without him.
The outspoken Guillen emphatically dismissed that idea before the Miami Marlins faced the Cubs on Tuesday, his first game managing in Chicago since he split with the White Sox at the end of last season.
Guillen acknowledged ''everybody is healthier'' because of the change.
One thing, though.
Don't tell him the White Sox lead the AL Central and are defying most expectations because he left town and took the circus with him. That, he insisted, is not right.
And, he said, just look at his record.
The White Sox were 678-617 during his eight seasons and captured their first World Series championship since 1917 when the 2005 team won it all. Clearly, they did things right during that time, even if his tenure ended on an ugly note.
His relationship with Ken Williams disintegrated, and chairman Jerry Reinsdorf stuck with his general manager. It might have been time to go for Guillen, but he resents this notion.
''Don't say they're winning because I'm not there,'' Guillen said. ''That's not fair. That's not fair. They have the same guy (pitching coach Don Cooper) commanding the pitching as last year. They talk about (former hitting coach) Greg Walker, well, I think the Atlanta Braves are doing pretty good. I believe it's not fair when you talk about coaches moving.''
As for himself?
''I am the true White Sox,'' Guillen said. ''Put it this way, 21 years with the same organization. Nobody can say (stuff) about me in the White Sox organization. Nobody. I am the true White Sox. I spent more years with the White Sox than anybody.''
Now, he's trying to get the Marlins turned around. They came into the season with high expectations after making some big moves in the offseason but are fourth in the NL East at 44-46 after winning 9-5 on Tuesday.
It hasn't been a smooth ride for Guillen.
He found himself in the center of a major public-relations storm after he was quoted by Time magazine as saying he loves Fidel Castro and respects the retired Cuban leader for staying in power so long. That didn't exactly go over well in a region with such a huge Cuban population, and the result was a five-game suspension along with an apology from the manager.
He also acknowledged early this season that he drinks to excess after road games and has done so for years, and he found himself at odds with Washington's Bryce Harper over the weekend.
Guillen informed Nationals third base coach Bo Porter rather than an umpire that Harper's bat might have exceeded the rules regarding pine tar. The next time he stepped to the plate, Harper pointed a bat in Guillen's direction and the two had words.
The Marlins knew there would be flare-ups when they brought in Guillen. After all, he was sent to sensitivity training with the White Sox when he used a gay slur to describe a Chicago columnist.
The controversies at times overshadowed his ability as a manager, but Miami believed he was the man to lead them as they opened tried to make a big leap into contention.
They were aiming high with a new ballpark opening, and backed it up with a huge financial commitment.
They swung deals totaling $191 million to acquire NL batting champion Jose Reyes, All-Star left-hander Mark Buehrle and All-Star closer Heath Bell.
Besides Guillen and Buehrle, the former White Sox ace, the Marlins kept the Chicago pipeline going with the trade that brought in the troubled former Cubs' All-Star pitcher Carlos Zambrano.
''(Guillen's) the same guy,'' said Buehrle, who starts Thursday. ''He hasn't changed.''
He does, however, see a big change in Zambrano, who told Cubs clubhouse personnel that he was retiring as he left the stadium after being ejected from a rough start at Atlanta last August.
The Cubs placed him on the disqualified list, the latest in a series of incidents over the years that included confrontations with Michael Barrett and Derrek Lee.
Buehrle said Zambrano has been ''one of the best teammates I've ever played with.'' Zambrano apologized for his issues and said he has no immediate plans to leave the game.
He said he has good memories of his time in Chicago and still owns a home there. He isn't scheduled to start in this series and has no desire to take to the mound at Wrigley Field this year.
Zambrano said he also enjoys playing for his friend and fellow Venezuelan Guillen.
''He's straight, which is good,'' he said. ''He says things to you, in front of you. ... Ozzie's pretty straight. That's the kind of people that I really like.''
If Guillen has any pent up frustration with the White Sox, he wasn't revealing much.
He said he's turned the page. He called manager Robin Ventura ''the right guy for the job'' and said he's glad to see Adam Dunn and Alex Rios rebounding from dismal seasons.
Just don't tell him the White Sox are winning because he's no longer on the bench.
''I thought I was doing wonders with them,'' Guillen said. ''Maybe some people don't like the way I do my stuff. Maybe some people don't like the way I manage it. But you can't compare Robin to me. We're two different people. Robin is a gentleman. Robin is a very nice guy.''
---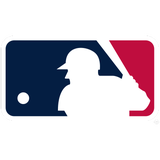 Get more from Major League Baseball
Follow your favorites to get information about games, news and more
---