Major League Baseball
Major League Baseball
Good thing for Rangers they still have Young
Published
May. 12, 2011 9:20 p.m. ET

Still forever Young in Texas.
After all the offseason drama that included his unfulfilled request for a trade, Michael Young is still the longest-tenured and most consistent player for the Rangers. Their career hits leader is playing like he always has - maybe even better.
''While other guys have been up and down, he's been a real steady piece for us, which is what you've come to expect,'' general manager Jon Daniels said. ''Offensively, it's been peaks and valleys for the club and he's been the guy that's been there night in, night out.''
Good thing for the Rangers they didn't trade him.
When Texas (19-18) had its first day off in three weeks Thursday, Young led the American League with 51 hits and ranked fourth with his .349 batting average. His 28 RBIs are the most he's ever had at this point in a season, and he's tied for second in the AL with teammate Adrian Beltre, whose addition this winter supplanted Young at third base.
Young's consistency is even more vital now with AL MVP Josh Hamilton and Nelson Cruz, another slugging outfielder, on the disabled list. Plus, Beltre hit only .147 his last 10 games and just snapped a 15-game homerless streak while Mike Napoli is struggling at .203 overall.
''Personally, I feel fine, but never satisfied,'' Young said, repeating a normal sentiment for him no matter how good he's playing.
That statement and his performance certainly indicate that Young has been unaffected in the clubhouse and on the field by a tumultuous offseason that followed Texas' first AL pennant and his first playoff appearance after 1,508 career regular-season games.
''He's settled in. .... All Michael wants to do is win,'' manager Ron Washington said. ''I don't think any of you guys have seen anything from Michael Young that you haven't seen before. He shows up every day, and he leaves it out on the field. He's swinging the bat, he's made some great defensive plays out there. He's playing baseball, and I'm really not surprised.''
The 34-year-old Young is the only player who has started all 37 games for Texas, 25 of them as the designated hitter. There have been seven games at second base, his original position with the Rangers, and five games at first, where he had never played in his life before this spring.
''He's just remained a great player in his transition,'' New York manager Joe Girardi said after Young had a four-hit game with some nice defensive plays against the Yankees last weekend. ''I think he's appreciated by the people that are in the game, but maybe for all the fans who don't get to see him play a lot, maybe they don't understand how good he really is.''
Young became the Rangers' primary DH and utility infielder when two-time Gold Glove winner Beltre signed in January. Young said then it was clear he wanted to play in Texas because he was going to ''make some pretty big sacrifices.'' He still preferred being an everyday player in the field after already switching from second base to shortstop, then to third base for the Rangers.
After signing Beltre, Texas showed interest in potential DHs Jim Thome and Manny Ramirez before trading for Napoli, a catcher-first baseman-DH.
Then a few weeks before spring training, Daniels confirmed that Young, owed $46 million on his contract through 2013, had asked to be traded. Daniels said he was willing to oblige if he could work out a favorable deal with another team.
When Young reported to Arizona still with the Rangers, he told teammates he wouldn't be a distraction and was focused on getting ready for the season.
Young is a .301 career hitter whose 1,899 hits are the most in Rangers history. He had five consecutive 200-hit seasons (2003-07) and led the AL with a .331 average in 2005.
But this is the first time Young is getting most of his at-bats as a DH. That is a different flow for any player who has been used to being on the field playing defense between at-bats instead of watching the game from the dugout.
''When I'm DHing, I don't do really anything different,'' Young said. ''I try and stay focused on the game that's happening, don't let my mind wander. Some guys do different things. I wasn't going to make it a big deal. Everyone kept talking about what's my approach going to be as a DH. ... I was going to do what I always do, which is watch the game and play ball.''
Young reached 10 years of major league service time last weekend, and since the last five were with the same team, he now has to approve any trade - though the Rangers certainly aren't considering moving him at this point. Young said the significance of that mark for him was just playing 10 years in the majors.
Texas lost seven of nine games before Washington shook up his starting lineup Tuesday night against Oakland, with Young hitting fourth for the first time in his career.
After Young went 3 for 4 with a walk in a 7-2 victory, missing only a home run for a cycle, Washington stuck with that lineup Wednesday. The Rangers led 7-0 through 3 1/2 innings before heavy rains washed out the game before it became official.
During this homestand, which wraps up with three games against the AL West-leading Los Angeles Angels this weekend, Young has reached base in 11 of 22 plate appearances. And that doesn't include two walks in his two at-bats Wednesday that won't count.
''It was a little bit of an unknown until he did (become the primary DH),'' Daniels said. ''But it doesn't surprise us that he was able to run with the role.''
---
---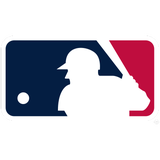 Get more from Major League Baseball
Follow your favorites to get information about games, news and more
---