Major League Baseball
Major League Baseball
Dodgers sign Ethier to $85 million, 5-year deal
Published
Jun. 13, 2012 2:02 a.m. ET

The Los Angeles Dodgers signed outfielder Andre Ethier to an $85 million, five-year deal through 2017 on Tuesday, keeping him and Matt Kemp together in the middle of the lineup.
It's the team's first major move under a new ownership group that includes former Los Angeles Lakers star Magic Johnson.
The new deal includes salaries of $13.5 million for next year, $15.5 million for 2014, $18 million each for 2015 and 2016 and $17.5 million for 2017.
The Dodgers have a $17.5 million option for 2018 with a $2.5 million buyout, and Ethier's 2018 salary could become guaranteed based on plate appearances in 2017 or 2016-17 combined. The option vests with 1,100 plate appearances in 2016-17 combined or 550 plate appearances in 2017.
If the option does not vest and is declined, a buyout is payable on Jan. 15, 2018.
Ethier avoided arbitration last winter, agreeing to a $10.95 million contract for this season. He could have tested free agency at season's end.
''I knew there were options at the end of the day, but why look at them when the best option is here?'' he said.
''A friend of mine said a couple weeks ago, `You were meant to play here and you wouldn't play good anywhere else,''' he said. ''That kind of rang true and let me think what's the purpose of holding out a few more months?''
General manager Ned Colletti and new President and CEO Stan Kasten joined Ethier at a news conference overlooking the field at Dodger Stadium. Manager Don Mattingly, along with All-Star slugger Matt Kemp and pitcher Javy Guerra were there. Ethier's wife, Maggie, the couple's two young sons, who wore their dad's No. 16 jersey, and his parents also attended.
''We signed Matt last winter and now we've signed Andre long-term, which to me says basically that you want to get better as an organization looking forward,'' Mattingly said. ''These two guys are our cornerstones, so it makes a commitment to the fans. Right now, `Dre's in a good spot and his teammates care about him.''
Ethier leads the National League with 53 RBIs. The 30-year-old right fielder is a two-time All-Star who is batting .287 with 10 home runs going into Tuesday night's game against the Angels.
He's been with the team for six seasons, winning a Silver Slugger award in 2009 and a Gold Glove award last year.
''He's part of the core, part of what we're trying to build on,'' Colletti said. ''You got to keep guys like that around. If you believe in your core guys and you develop them, it's tough to replace guys like that.''
Colletti, who rarely does deals during the season, said he told all of the team's prospective owners that signing Ethier to a long-term deal was a priority if they were to take control of the team.
''These owners aren't messing around with making this team and stadium the best it can be,'' Ethier said.
He said Kasten talked to him two weeks ago about the ownership group's plans for the team.
''Obviously, that set my mind at ease,'' Ethier said. ''I knew things were going to get better around here no matter what.''
Last season, Ethier had a 30-game hitting streak and batted .292 with 11 home runs and 62 RBIs before having left knee surgery in September.
Colletti said he doesn't expect the deal to affect Ethier's future performance.
''He's proven himself over the long haul,'' he said. ''It gives him a sense of knowing how we feel.''
Colletti flew to Ethier's offseason home in Arizona to meet with him in December, when both sides let each other know he wanted to remain in Los Angeles. The deal couldn't get going until last month because of the ownership transition, but it took just a couple weeks to get one.
''In season you can't let it drag or it's a perilous time of year to be doing it,'' Colletti said.
In November, the Dodgers signed Kemp to a $160 million, eight-year deal that equaled the seventh-highest contract in baseball history. That was the team's last major deal under former owner Frank McCourt. It is the richest agreement in club history, topping pitcher Kevin Brown's $105 million, seven-year deal before the 1999 season.
Kemp is currently on the disabled list for the second time this season, although the Dodgers have maintained the best record in baseball. Ethier and Kemp anchor the Dodgers' defense, with Ethier in center and Kemp in right.
''They've got a quiet competitiveness and great respect for one another,'' Colletti said.
Ethier added, ''I can look up and know where Matty's at most of the time. You don't see that often in baseball where two guys can do it defensively as well as being at the same level offensively.''
Ethier and Kemp's relationship dates back to when they played on the same Arizona Fall League team, although Ethier belonged to the Oakland Athletics and Kemp was with the Dodgers.
''It's unbelievable to know I'm going to get the chance to play by his side for the next five years,'' Ethier said. ''Me and Matty know we have to go out there and do our thing. When you start adding other key guys it definitely does allow everyone around you to play better baseball.''
Ethier said he knew from the start of spring training that good things were in store for the team after the last few years of turbulence under McCourt.
''You could definitely tell by the way this group came together this spring,'' he said. ''By far this is the best clubhouse and best group of guys in the seven years I've been here. I want to give them a lot of credit for the start we've had and the start I've had.''
Ethier also gets use of a luxury suite at the stadium eight times per season for community and charity work in the Los Angeles area.
---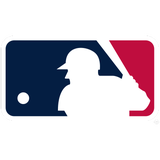 Get more from Major League Baseball
Follow your favorites to get information about games, news and more
---