Major League Baseball
Major League Baseball
Dodgers-Cubs Preview
Updated
Mar. 4, 2020 6:28 p.m. ET

Although a wealth of individual factors and moments contribute to posting the best record in baseball, the game always boils down to hitting and pitching.
The MLB-leading Chicago Cubs have been getting plenty of production on both sides of that coin in pretty much every game Kyle Hendricks doesn't start.
After the right-hander got a rare burst of run support in his best outing of the season, the Cubs will try to continue plating runs for him Thursday and win a four-game series against the Los Angeles Dodgers at Wrigley Field.
The Cubs (36-15) are enjoying the luxury of being among baseball's leaders in runs (277) and on-base percentage (.354) while getting stellar work from the starting staff.
Chicago's rotation leads the major leagues with a 2.38 ERA, .201 opponent batting average, 1.06 WHIP and 0.61 home runs allowed per nine innings, and it's second to Boston with an average of 5.75 runs of support.
That final category is where Hendricks (3-4, 2.93 ERA) gets the short end of the stick among fellow starters Jake Arrieta, Jason Hammel, John Lackey and Jon Lester, getting just 16 runs when he's been on the mound over nine starts. To offer a stark comparison, the Cubs have scored 72 times for Arrieta in his 11 starts.
Hendricks received four of those 16 runs during his previous outing, and it was more than enough in Saturday's 4-1 win over Philadelphia. The right-hander allowed five hits with seven strikeouts and no walks in his second career complete game after lasting just 5 1/3 innings in his prior two outings - both losses.
"That was probably the coolest part was standing there for the ninth," Hendricks told MLB's official website. "I had to tell myself that much more to keep it simple, stay within myself and make pitches."
The Cubs have provided Hendricks with no runs in three of his losses and one in the other, unintentionally helping him join Jose Quintana and CC Sabathia as the only pitchers with at least four losses to have allowed fewer than three homers.
Hendricks, however, had a hard time keeping the ball in the yard against the Dodgers (28-26) on June 24, allowing Justin Turner and Adrian Gonzalez to homer in a 5-2 loss at Wrigley. That marked one of only two times in 54 career starts that he gave up more than one. The other came when he served up three in a 9-6 loss at Pittsburgh on Sept. 17.
Offense has come at a premium for the Cubs in this series with just 12 hits and four runs in the first three games, but Chicago has gotten strong pitching to win two of them. Lester tossed a four-hitter with 10 strikeouts in Wednesday's 2-1 victory.
With Kenta Maeda getting an additional day of rest, the Dodgers will again hand the ball to top prospect Julio Urias (0-0, 10.13), whose second career start comes against another NLCS participant after he debuted against the New York Mets on Friday.
The 19-year-old left-hander, who became the first teenage pitcher to start in the majors since Felix Hernandez in 2005, allowed three runs and five hits in 2 2/3 innings of a 6-5 loss at Citi Field.
"For him to make his debut on that stage in New York, there's really no bigger stage," manager Dave Roberts said. "And I thought that he passed. I think he handled himself well. And to follow that up with arguably the best team in baseball, we're kind of checking some boxes early for Julio.
"I think sometimes you want a softer landing for maybe a young pitcher, but with his makeup and stuff, I'm sure he can handle it."
---
---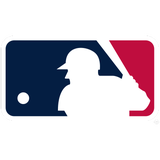 Get more from Major League Baseball
Follow your favorites to get information about games, news and more
---