Major League Baseball
Major League Baseball
Despite Corbin injury, Arizona aims to contend
Published
Mar. 20, 2014 5:23 p.m. ET

PHOENIX (AP) The season had not even started when the Arizona Diamondbacks took a loss.
A day before boarding the plane for their season opener in Australia, the Diamondbacks learned scheduled opening-day starter Patrick Corbin had a partially torn ligament in his pitching elbow and might need season-ending surgery.
Arizona went 21-8 in the young left-hander's starts last season, more than a quarter of the victories for a team that went 81-81 for the second year in a row. The Los Angeles Dodgers celebrated their NL West title by splashing around in Arizona's Chase Field swimming pool.
Arizona retooled during the offseason by adding power (Mark Trumbo), a veteran starter (Bronson Arroyo) and a young closer (Addison Reed). Even with the loss of Corbin, the Diamondbacks feel they have the components to contend for at least a wild-card berth.
''They really want it,'' catcher Miguel Montero said. ''They're hungry for something, and that's a good feeling. I think last year we were a little bit more laid back. This year the guys are hungry, and that's a good thing.''
Trumbo noticed a positive attitude right from the start of spring training.
''That's the personality of the guys here and that plays really well for the course of a long season,'' he said. ''You've got to have guys that play the game right way, but play it with a little bit of a chip on their shoulder and bring it every day.''
Here are five things to know about the Diamondbacks as the season begins:
GOLDSCHMIDT'S NEXT ACT: The first baseman will have a hard time matching the numbers of his phenomenal 2013 season - 36 home runs, tied for the NL high, a league-leading 125 RBIs and a Gold Glove.
The breakout performance came in just his second full season; Trumbo was acquired to provide Goldschmidt some protection in the lineup.
Manager Kirk Gibson is confident Goldschmidt can be successful for years to come.
''He forces himself to remain humble,'' Gibson said, ''the way he goes about his business and the way that he shows that humbleness to his teammates, through some of the things he does. He'll always be that way,''
STAY HEALTHY: Many of Arizona's struggles can be traced to injuries.
Second baseman Aaron Hill, who batted .300 with 26 homers, 44 doubles and 85 RBIs in 2012, broke his left hand when hit by a pitch April 9 and played in just 87 games. Outfielder Cody Ross' season ended Aug. 11 with a hip injury sustained when he stumbled as he approached first base trying to beat out a ground ball. He might be back for the opener.
Adam Eaton, the center fielder and leadoff hitter, injured an elbow last spring training and struggled when he finally did return. Montero played through hand and back problems during a subpar season.
WHERE'S ARCHIE? The much-anticipated debut of hard-throwing Archie Bradley will occur this season, it's just a matter of when.
The 21-year-old right-hander was 12-5 with a 1.97 ERA with 119 strikeouts in 123 1-3 innings after being promoted to Double-A Mobile.
Arizona can add another year of control of Bradley's contract if he spends the early part of the season in the minors, but Corbin's injury boosted his chances of making the opening-day roster.
TRUMBO'S IMPACT: Goldschmidt was the only player who hit more than 14 home runs last season. The need for more power was obvious, and the Diamondbacks parted with Eaton and top pitching prospect Tyler Skaggs to get Trumbo,
The slugger is prone to strikeouts - a career-high 184 last year - but has 95 home runs and 282 RBIs in three full big-league seasons.
After playing mostly at first base, Trumbo is being shifted to left field, where he says he's out to prove to he won't be a liability.
WHO'S AT SHORT? There was a spring-long competition at shortstop between Didi Gregorius and Chris Owings. Gregorius is an outstanding defensive player but struggles at the plate, especially against left-handers. Owings, not the defender that Gregorius is, was the Pacific Coast League player of the year, hitting .330 with 12 home runs and 81 RBIs at Triple-A Reno. The loser could be traded for pitching.
---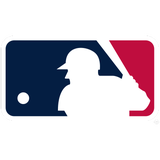 Get more from Major League Baseball
Follow your favorites to get information about games, news and more
---