Major League Baseball
Major League Baseball
Brewers 8, Pirates 2
Published
May. 15, 2011 3:32 a.m. ET

Home runs helped the Milwaukee Brewers' win, but so did catching a couple of breaks.
Prince Fielder, Brandon Boggs and Ryan Braun each hit solo home runs and the Brewers pulled away from the Pittsburgh Pirates 8-2 on Saturday.
Fielder and Boggs homered in the fourth inning off Jeff Karstens (2-2) as the Brewers defeated Pittsburgh for the eighth straight time overall. Milwaukee also has won eight in a row against the Pirates at Miller Park.
Milwaukee caught two breaks in the seventh.
Troy Hawkins came on in relief of Chris Naverson (2-3) to start the inning, and the Pirates were trailing 2-1 with runners on first and second when Neil Walker grounded sharply to Rickie Weeks. The second baseman tossed to Craig Counsell for a forceout, and the shortstop's relay beat Walker in a very close play. Manager Clint Hurdle ran out to argue the call and was tossed.
Hurdle said the umpire told him Walker was out.
''I said he missed the play,'' Hurdle said. ''I felt it was a tie at the worst. He didn't see it that way.''
Fielder took the opposite view.
''He was out,'' Fielder said. ''When they did it on super slow-mo, it was bang-bang, but he was out.''
In their half of the inning, the Brewers broke the game open, helped by an error from third baseman Pedro Alvarez and a close play at the plate.
Pinch-hitter Corey Hart opened with a double off reliever Daniel McCutchen and tried to advance on Weeks' grounder to shortstop Ronny Cedeno. Alvarez missed Cedeno's throw, putting runners at the corners.
Joe Beimel came on to face Counsell, who bunted back to the mound. Hart beat Beimel's throw to catcher Ryan Doumit, and Counsell reached on the sacrifice. After a walk loaded the bases, Fielder hit an RBI single.
Hurdle saw Hart slide watching the monitor in the clubhouse, and disagreed with that call, too.
''The guy still hasn't touched the plate,'' Hurdle said. ''Still hasn't touched it.''
Casey McGehee greeted Jose Veras with a two-run double and Jonathan Lucroy drove in another run with a bloop single to finish the scoring.
Braun hit his 11th homer in the eighth.
Chris Narveson (2-3) ended his three-game losing streak. He gave up one run and four hits in six innings.
''I don't think his record shows really how he's pitched,'' Brewers manager Ron Roenicke said.
Lyle Overbay hit a solo home run in the eighth for Pittsburgh. Jose Tabata had a sacrifice fly in the fifth.
NOTES: The Pirates released LHP Scott Olsen following the game. ... Milwaukee has won 32 of the last 35 against Pittsburgh at Miller Park. ... Fielder's solo shot in the fourth was his ninth of the season. He scored his 500th career run. ... Brewers RHP Zack Greinke will make his third start of the season and second at Miller Park. His only career appearance against Pittsburgh came with the Kansas City Royals in a 3-2 win at PNC Park on June 28, 2009. ... Pirates RHP Evan Meeks, who is one the 15-day disabled list with right shoulder tendinitis, is scheduled to begin a rehab assignment on Saturday with Triple-A Indianapolis.
---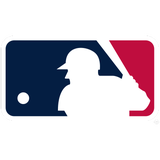 Get more from Major League Baseball
Follow your favorites to get information about games, news and more
---