Major League Baseball
Major League Baseball
Brewers 6, Cubs 0
Published
Apr. 10, 2011 4:14 a.m. ET

Chris Narveson labored through the spring, showing little signs of the pitcher who earned the fifth spot in the starting rotation last year. After two starts, no one for Milwaukee has been better.
Narveson pitched seven shutout innings, Prince Fielder drove in four runs with a career-high three doubles and the Brewers beat the Chicago Cubs 6-0 Saturday night.
The 29-year-old left-hander finished his final three starts of the spring by giving up 14 runs over 14 innings. He hasn't allowed anything when the games have counted, running his scoreless innings streak to 13 in a row.
''He's been outstanding,'' Fielder said. ''Does he have an ERA yet? Sick. He's been outstanding.''
Narveson (1-0) struck out nine and worked out of trouble multiple times, different from his first start when he kept the Braves to just three hits before the bullpen blew his chance at the win.
''I felt like I threw the ball fairly well in spring. Obviously you're going to have some ups and downs because you're working on things,'' Narveson said. ''Obviously there's going to be a little different adrenaline between spring and now. I would say you don't amp it up, but you're a little more focused when you go out there because you know now it means something.''
Fielder has been outstanding, too, after a slow start.
Fielder began the season 3 for 17 without driving in a run in Milwaukee's first five games. The last four, he's 8 for 14 with a homer and nine RBIs, and has been the biggest reason the Brewers have quickly forgotten their 0-4 start.
He doubled in his first three at-bats in the first, third and fifth innings against Matt Garza (0-1) as Milwaukee built a 5-0 lead even though Garza had Fielder in two-strike holes the first two at-bats.
''I threw hangers, and it's unexcusable. You get a guy like that in a situation, especially a bad situation, I'm supposed to put them away,'' Garza said.
Ryan Braun scored three runs and drove in another, and Nyjer Morgan continued his strong play since being acquired in a trade from Washington. He tripled, scored, walked with the bases loaded and made a leaping catch near the wall to keep Alfonso Soriano from an extra-base hit.
Braun doubled to bring in Rickie Weeks in the first and scored on Fielder's first double. In the third, Morgan tripled and Braun walked before Fielder brought them both home with his second extra-base hit. Fielder's third double came with two outs in fifth after Braun had singled to make it 5-0.
''It's always good having a guy like Braun in front of you because he can go deep, get base hits and steal bases,'' Fielder said. ''It's always good.''
Narveson, who struggled in the first inning all last year, got the first two Cubs to begin his start before running into his toughest situation of the night.
He allowed a double to Marlon Byrd, then struck out Aramis Ramirez on a wild pitch that allowed Ramirez to reach first without a throw. After a walk to Geovany Soto to load the bases, he struck out Carlos Pena to end the inning.
''We didn't do any damage in that first inning and it was a long inning for the kid, and if you could've punched a run or two across there, that might have changed things,'' Cubs manager Mike Quade said.
Milwaukee's defense also made several key plays to support Narveson.
In the second, Morgan made a leaping catch of Soriano's leadoff shot to left-center field and strong plays ended the fourth and fifth innings with multiple runners on base. Chicago finished 0 for 5 with runners in scoring position.
Garza struggled after striking out 12 and allowing 12 singles in a no-decision against Pittsburgh in first start and said six of the eight hits Milwaukee got off of him over 5 2-3 innings were with offspeed pitches.
Narveson has thrived on those while running up his scoreless innings streak.
''Thirteen innings. It doesn't matter anything in the next start,'' Narveson said. ''That team we're going to be facing, whoever it is next, they don't care about that. They want to get to you just as bad as anybody else.''
NOTES: Brewers LHP Manny Parra (back) threw two perfect innings at Class A Wisconsin in a rehab start. ... The Brewers expect C Jonathan Lucroy (pinkie) to return on next week's road trip after a stint in Double-A Huntsville. ... Brewers RHP Zack Greinke (rib) threw his second bullpen session Saturday and reported no pain. ... Chicago had been 3-0 against left-handed starters this year. ... With 42,478 fans, Miller Park surpassed 25 million total since opening in 2001.
---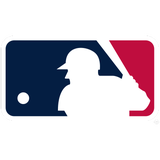 Get more from Major League Baseball
Follow your favorites to get information about games, news and more
---