Major League Baseball
Major League Baseball
Braun stumbles in Brewers' loss to Cardinals
Published
Sep. 1, 2011 1:14 a.m. ET

Ryan Braun stumbled within feet of giving the Brewers a lead. The unfortunate fall tightened up the NL Central race for a second straight day.
Braun slipped on what would've been an inside-the-park home run and Cardinals starter Jake Westbrook hit a grand slam to lead St. Louis to an 8-3 victory over Milwaukee on Wednesday night.
''I know he lost his footing, maybe a little bit winded,'' second baseman Jerry Hairston said. ''It just didn't happen for us tonight. But, give them credit. They are a really good team.''
Rafael Furcal and Albert Pujols added solo homers as the Cardinals won their fifth in six games to cut the first-place Brewers' lead to 8 1/2 games in the NL Central.
The win guaranteed Milwaukee will lose its first series at home since Arizona took two of three at Miller Park on July 4-6. The Brewers haven't been swept at home in a series this season.
''We still have to win games once they leave. We still have to play other teams,'' Prince Fielder said. ''It's not too dramatic as far as they sweep us. It's not good for us. (But) it's not the end of the world.''
Corey Hart hit his fifth leadoff homer this season to cut St. Louis' lead to 2-1.
With Nyjer Morgan on first in the third inning, Braun appeared to have an inside-the-park home run when center fielder Allen Craig awkwardly dove at the wall and the ball caromed away.
Braun rounded third base but lost his balance down the line and fell flat. By the time he got back on his feet, Cardinals catcher Yadier Molina had the relay throw and began a rundown that ended when David Freese tagged him out at third.
Braun received a standing ovation from the crowd of 38,073 and a few chuckles in the dugout for his RBI triple, but the play only tied the score at 2 instead of giving the Brewers the lead.
''It's unfortunate. There's nothing you can do,'' Fielder said. ''It was gravity. It sucks because it's a run and a homer. He hit it good.''
Brewers starter Randy Wolf (11-9) couldn't escape trouble in the fourth with the game tied at 2 after hitting the first two batters of the inning.
Molina followed with a sharp fly ball that hit the right-field wall.
Freese stopped at third and Lance Berkman couldn't advance past second, leaving Molina momentarily hung up on the bases, but the Cardinals catcher scrambled back to first just ahead of Fielder's tag to load the bases.
After Ryan Theriot's fielder's choice cut down Freese at the plate, Westbrook hit a drive down the left-field line for his first career home run.
''I'm defintely capable of pitching a lot better than I did tonight,'' Wolf said. ''It didn't feel good, that's for sure. Everybody has the capability of hurting you, but he batting like .080 and has never hit a homer. When it left the bat, I knew it was a homer. It was definitely stunning when it first happened.''
Milwaukee has the best home record in the majors at 50-18, but the Brewers have been sloppy each of the last two games and failed in their second and final chance to set a new franchise record for wins in any month at 22.
''The hotness is still over there,'' Cardinals manager Tony La Russa said. ''They're legit, their record, they've earned, and they'll be tough to catch.''
NOTES: The Brewers agreed to terms with 16-year-old OF Juan Ortiz from the Dominican Republic on a 2012 minor league contract. The agreement is pending a standard MLB age-identification investigation. ... The Brewers will reinstate CF Carlos Gomez from the disabled list. They will also call up C Martin Maldonado and OF Logan Schafer as part of the Sept. 1 roster expansion. ... Milwaukee will try to avoid being swept at home for the first time this season on Thursday when Brewers RHP Yovani Gallardo (15-8, 3.37 ERA) faces rookie RHP Brandon Dickson, who'll be making his first major league start and third career appearance.
---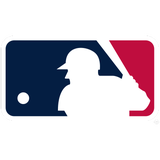 Get more from Major League Baseball
Follow your favorites to get information about games, news and more
---