Major League Baseball
Major League Baseball
A-Rod nearly outearns Kansas City Royals
Published
Apr. 1, 2011 12:44 a.m. ET

The Kansas City Royals are barely making more than Alex Rodriguez this year.
The salaries for Kansas City's 27 players on its opening-day roster and disabled lists total $36.1 million, according to an analysis of major league contracts by The Associated Press.
A-Rod alone makes $32 million atop the New York Yankees' $201.7 million payroll. He is baseball's highest-paid player for the 11th straight year.
Overall, baseball salaries were nearly flat for this season, which started Thursday. The average salary for the 844 players on opening-day rosters and disabled lists was about $3.3 million, up just 0.2 percent from last year. The increase was the lowest since a 2.7 percent drop in 2004.
Kansas City's payroll was cut in half from $72.3 million at the start of 2010. The Royals traded Zack Greinke, and Gil Meche retired.
''I'm not worried that it's too low,'' Royals general manager Dayton Moore said. ''I look at it as something that gives us tremendous flexibility going forward as an organization to be competitive as we negotiate for players.''
The Yankees, as usual, had the top payroll but dropped to $201.7 million from $206.3 million at the start of last season.
Philadelphia, once considered a small-market team, was second at $173 million following the offseason signing of Cliff Lee. The Phillies began last year fourth at $141.9 million but have been given a financial boost by 123 consecutive home sellouts during the regular season.
''We wouldn't be here if we didn't have the fans supporting us the way they supported us,'' GM Ruben Amaro Jr. said. ''It's really plain and simple: We don't sell out games, we don't give ourselves a chance to be even in this stratosphere.''
Yankees first baseman Mark Teixeira isn't bothered by competition at the top of the spending list.
''It's great for baseball anytime you get teams willing to go out there and improve their team,'' he said. ''It's great for baseball.''
Boston is third on the salary list at $161.4 million, followed by the Los Angeles Angels ($139 million), the Chicago White Sox ($129.3 million), the Chicago Cubs ($125.5 million) and the New York Mets ($120 million). The totals don't include salaries owed released players - Carlos Silva ($11.5 million for the Cubs) and Oliver Perez ($12 million) and Luis Castillo ($6.25 million for the Mets).
The World Series champion San Francisco Giants are eighth at $118.2 million, up from $97.8 million. The AL champion Texas Rangers rose to 13th at $92.3 million from $55.3 million.
''Obviously I don't make the financial decisions, but as a manager you certainly appreciate how ownership stepped up and kept the team intact after a special year to try to give us a chance to do this again,'' Giants manager Bruce Bochy said. ''I've been on the other end and seen clubs dismantled. It's frustrating.''
Tampa Bay, the 2008 AL champion, dropped from 21st at $71.9 million to 29th at $41.9 million, after shedding Carl Crawford, Carlos Pena, Matt Garza and Rafael Soriano. Cleveland fell from $61.2 million to $49.2 million.
Pittsburgh's payroll went up from a major league-low $35 million to 27th at $46 million. San Diego's increased from $37.8 million to $45.9 million.
There were 453 players - nearly 54 percent of those in the major leagues on Thursday - making $1 million or more. That was up from 433 at the start of last season.
Fifty-five players make the $414,000 minimum, up from 41 at the minimum last year. The median salary, the point at which at equal numbers are above and below, remained at $1.1 million, down from a record $1,125,000 in 2009.
Behind A-Rod on the list of top-earning players was the Los Angeles Angels' Vernon Wells at $26.6 million, followed by Yankees teammates CC Sabathia ($24.3 million) and Teixeira ($23.1 million), then Minnesota catcher Joe Mauer ($23 million) and injured Mets pitcher Johan Santana ($21.6 million). Figures include salaries and prorated shares of signing bonuses and other guaranteed income. For some players, parts of deferred signing bonuses and salaries are discounted to reflect present-day values.
---
AP Baseball Writer Janie McCauley, and AP Sports Writers Rob Maaddi, Howie Rumberg and Doug Tucker contributed to this report.
---
---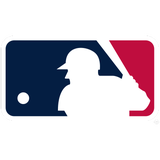 Get more from Major League Baseball
Follow your favorites to get information about games, news and more
---