Golden State Warriors
Golden State Warriors
Friday's Sports in Brief
Published
Mar. 24, 2018 3:28 a.m. ET
PRO BASKETBALL
OAKLAND, Calif. (AP) Stephen Curry returned from a six-game absence nursing an injured right ankle only to go down again. This time, it's his left knee.
Curry came back and scored 29 points before spraining his knee in the second half, and the banged-up, undermanned Golden State Warriors held off the Atlanta Hawks 106-94. Curry sprained his medial collateral ligament and was scheduled for an MRI on Saturday, the Warriors said.
''Kind of a strange, cruel twist of fate,'' coach Steve Kerr said. ''He rehabs his ankle for the last couple weeks, he gets that strong and then the knee goes. So we'll see what happens and we'll keep our fingers crossed.''
Curry grimaced as he hopped around and made it to the bench on a tender left side with 3:09 left in the third quarter after JaVale McGee fell over and the center's right elbow appeared to pound into Curry's left knee. ''I was just trying to block a shot and I ran into him,'' McGee said.
The two-time MVP immediately sat in a chair and put his head down before going into the locker room.
PORTLAND, Ore. (AP) - The Celtics say All-Star point guard Kyrie Irving is set to have surgery Saturday to alleviate pain in his left knee.
Irving has been out since March 11, missing the last four games. There is no timetable for his return from the ''minimally invasive'' procedure.
Celtics coach Brad Stevens was asked before Boston's game in Portland the ramifications of Irving's surgery. ''I don't know yet,'' Stevens said. ''He's going to have it tomorrow and we'll know more about timelines after that.''
The knee is the same one that Irving injured in the 2015 NBA Finals that required surgery. Irving is averaging 24.4 points, 5.1 assists and 3.8 rebounds per game. Friday was his 26th birthday.
COLLEGE BASKETBALL
OMAHA, Neb. (AP) - Duke found a way to crack Syracuse's zone defense, and now the Blue Devils are a game away from the Final Four for the first time since the 2015 team won it all.
Gary Trent Jr., made two clutch free throws with 6.3 seconds left to help second-seeded Duke hold off the 11th-seeded Orange for a 69-65 chess match of a victory in the Midwest Region semifinals.
All that talk about busted brackets and the maddest March ever - not happening in the Midwest.
The win by Duke (29-7) set up a 1 vs. 2 showdown Sunday against Kansas, which also escaped with a four-point victory earlier against Clemson.
BOSTON (AP) - Chris Beard has done it to Purdue again.
The Texas Tech coach knocked the Boilermakers out of the NCAA Tournament for the second time in three years, this time leading the third-seeded Red Raiders to a 78-65 victory in the Sweet 16. Keenan Evans scored 12 of his 16 points in the second half, when Texas Tech scored 11 straight points to pull away.
The Red Raiders (27-9) will play No. 1 seed Villanova on Sunday in the East regional final for a spot in the Final Four. The Wildcats advanced earlier with a 90-78 victory over West Virginia.
BASEBALL
SCOTTSDALE, Ariz. (AP) - San Francisco Giants ace Madison Bumgarner is hurt for the second straight year, breaking a bone in his pitching hand when it was hit by a line drive off the bat of Kansas City's Whit Merrifield during a spring training game on Friday.
The Giants said X-rays showed the 28-year-old fractured the fifth metacarpal on the outside of his left hand. Bumgarner said the timeline for recovery is four to six weeks and he will have a pin inserted into his pinkie Saturday.
''It's tough. But I can handle it,'' Bumgarner said. ''These guys can handle it. This obviously was not what I was expecting out of my last start. But it happened and I can deal with it.''
Bumgarner, the 2014 World Series MVP, missed nearly three months last season with a shoulder injury after a dirt bike accident on April 20 during an off day in Colorado. This is a big blow for the Giants as they try to rebound from a surprising last-place finish in the NL West with 98 losses.
NEW YORK (AP) - Minnesota Twins third baseman Miguel Sano will not be suspended by Major League Baseball after being accused of assault.
The commissioner's office said in a statement ''there was insufficient evidence to support a disciplinary determination against Sano, due to conflicting and inconsistent witness accounts and the absence of contemporaneous substantiation.''
Sano was accused of assault in December by a photographer who has covered the Twins. She posted on Twitter that the All-Star third baseman forcibly attempted to kiss her following an autograph session at a mall in 2015.
Betsy Bissen tweeted she screamed and resisted Sano until he gave up ''after a solid 10 minutes of fighting.'' Bissen, who has worked for publications including the popular fan blog Twins Daily, said in her tweet she long feared telling her story would cost her access to photograph Twins games.
PRO FOOTBALL
HOUSTON (AP) - Authorities issued a warrant for the arrest of three-time Pro Bowl defensive end Michael Bennett, who is accused of injuring a paraplegic woman as he tried get onto the field at last year's Super Bowl to celebrate with his brother.
The Harris County district attorney's office said a grand jury indicted the 32-year-old Bennett, acquired earlier this month by the Philadelphia Eagles, on a felony count of injury to the elderly.
Bennett was a spectator at the game at NRG Stadium in Houston in February 2017 when he tried to get onto the field immediately afterward to see his brother, Martellus Bennett, a tight end for the Patriots at the time. Prosecutors allege he pushed through security personnel, including a 66-year-old woman in a wheelchair who was a stadium employee and who had told him to use a different entrance to access the field. Bennett is also accused of pushing two other people, including another woman, and ignoring a request by a police officer to stop as he made his way onto the field.
GOLF
PUNTA CANA, Dominican Republic (AP) - Tony Romo bogeyed the first six holes and shot a 10-over 82 on Friday to finish last in his PGA Tour debut.
Romo followed the opening bogey run in the Corales Puntacana Resort and Club Championship with a double bogey on the par-4 18th. He birdied the par-5 fourth and par-4 sixth on the second nine, but had double bogeys on the par-3 second and par-4 fifth.
The former Dallas Cowboys quarterback had a 15-over 159 total - six shots worse than the next player on the leaderboard and 28 strokes behind leader Brice Garnett.
Romo opened with a 77. Now an NFL analyst for CBS Sports, he received a sponsor's exemption to the tournament and played as an amateur. The event has one of the weaker fields of the year because it is held opposite the World Golf Championships event in Texas.
SOCCER
Former England women's soccer team coach Mark Sampson was being investigated for intimidating a female UEFA official with a metal pole at the 2017 European Championship before he was fired.
A review by The Associated Press of UEFA disciplinary cases uncovered details of the investigation that led to Sampson being banned for three games for ''insulting, aggressive and insistent actions,'' including profane abuse.
UEFA concluded its case on Sept. 21, the day after the English Football Association fired him for ''inappropriate and unacceptable behavior'' in a separate case focusing on relations with female players in a previous managerial job. The UEFA investigation into ''insulting or molesting acts'' by Sampson at the Euro 2017 semifinal has never previously been mentioned in public. The FA declined to comment and its leaders did not mention the UEFA case when they were questioned at a British parliamentary hearing in October about controversies during Sampson's reign.
Sampson provided statements to UEFA on Sept. 1 about the incidents after England's 3-0 loss to the Netherlands in the semifinals on Aug. 3.
The UEFA report included multiple expletives that Sampson is said to have used.
HUIZENGA
MIAMI (AP) - H. Wayne Huizenga, a college dropout who built a business empire that included Blockbuster Entertainment, AutoNation and three professional sports franchises, has died at 80.
Valerie Hinkell, a longtime assistant to Huizenga, said when reached at the family residence that he died Thursday night at his home. She gave no details on cause of death.
Starting in 1968, Huizenga built Waste Management Inc. into a Fortune 500 company. By 1983, it was the largest waste disposal company in the U.S. The model worked again with Blockbuster Video, which he started in 1985. Huizenga was founding owner of baseball's Florida Marlins and the NHL Florida Panthers. He bought the NFL Miami Dolphins and their stadium for $168 million in 1994, but had sold all three teams by 2009.
---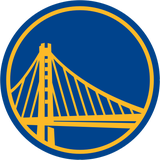 Get more from Golden State Warriors
Follow your favorites to get information about games, news and more
---