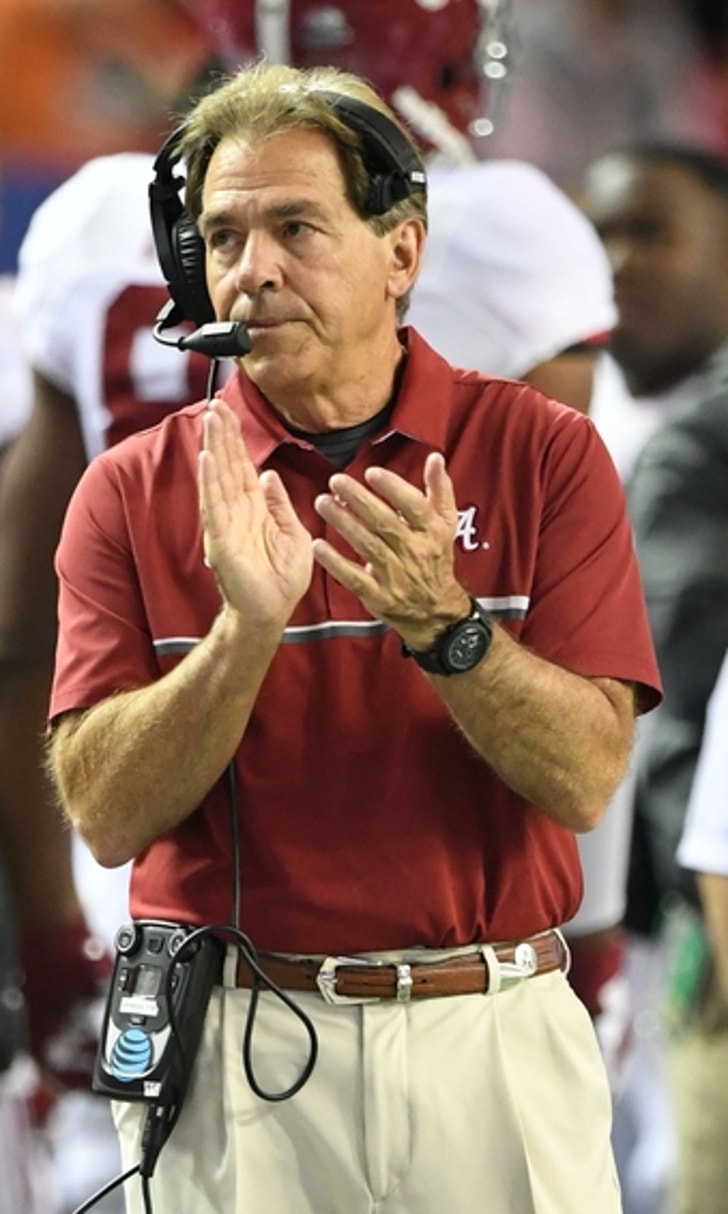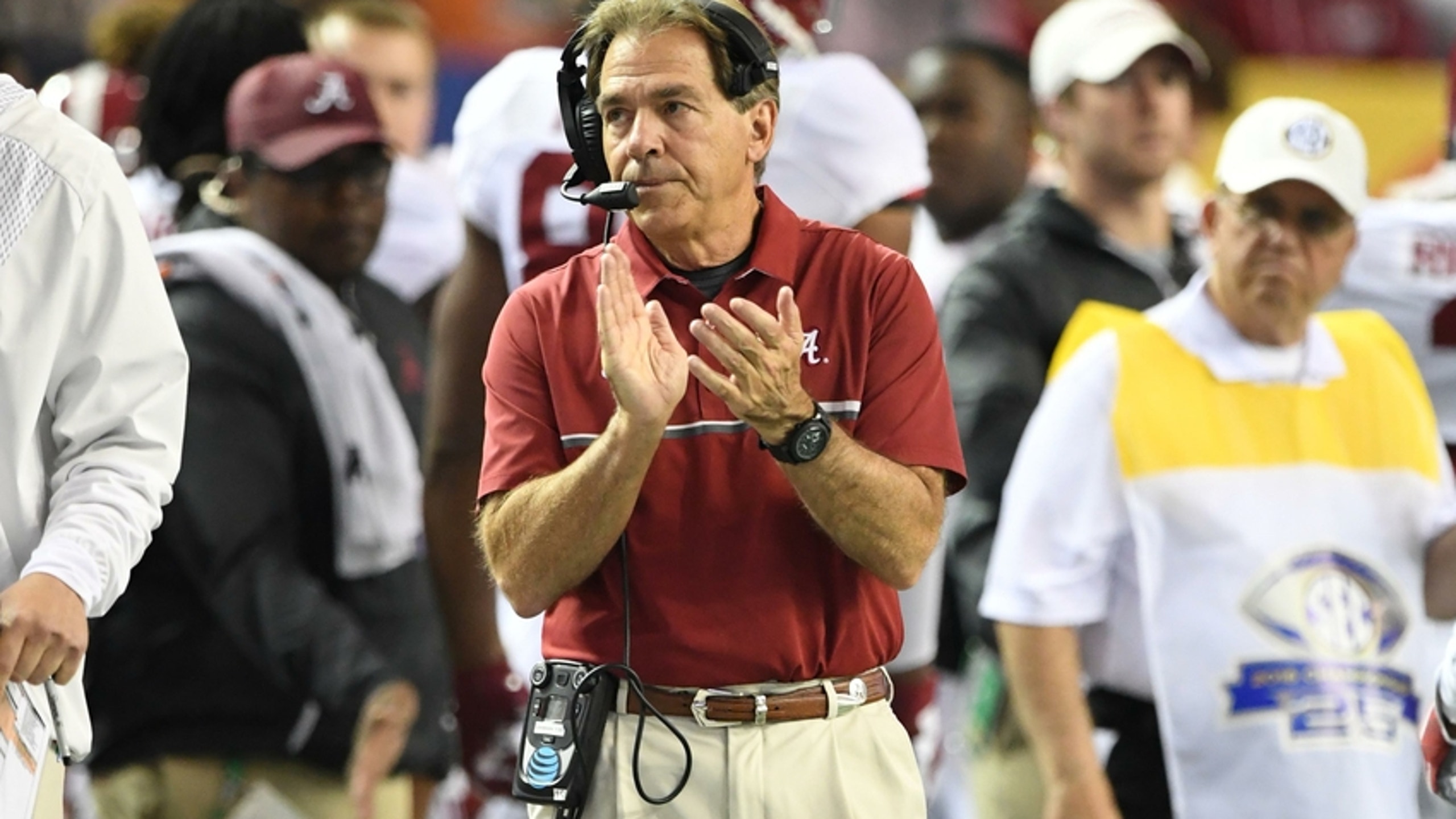 WATCH: Nick Saban Throwing Passes At Peach Bowl Practice
BY Fansided and Charles Evans/FanSided via Bama Hammer • December 30, 2016
Nick Saban has been calm and collected the last few days, even smiling and tossing the ball around at practice… and that should terrify Washington.
An angry Nick Saban is scary, but you know what's even more frightening than angry Nick Saban… relaxed and smiling Nick Saban. When Saban is smiling you know everything's setting up right for the Tide.
How relaxed has Saban been the last few days? Pretty dang relaxed.
Here's Nick tossing some balls at Alabama's practice in the Georgia Dome.
Don't you want to play catch with papa Nick?
Here's Saban joking with the media… JOKING WITH THE MEDIA.
Did Nick Saban just say he values the media? Oh man, there's no reason for Saban to be this jolly unless he's got one of his grandkids on his knee or he knows that utter and complete dominance is coming.
Chris Peterson was joking that Nick Saban would make a good college football commish… Nick Saban just laughed along, because he knows what's coming.
I don't know about that indeed, perhaps after Saban wins a few more championships.
Here's what Saban said when he was asked about Lane Kiffin's comments on not having fun and ass-chewings comments.
Compassionate and understanding, the Saban is ready. You know how they say there's a calm before the storm? THIS IS THE EXACT SITUATION THAT THEY ARE TALKING ABOUT.  Saban is calm and collected, that means he's feeling good about where the team is, it's almost go time folks.
The Alabama players seem to be in really good spirits as well, this is a deadly combination.
What do you think? Are Alabama and Saban ready to take on Washington in the Peach Bowl? Let us know on Facebook or in the comments below.
More from Bama Hammer
This article originally appeared on
---
---