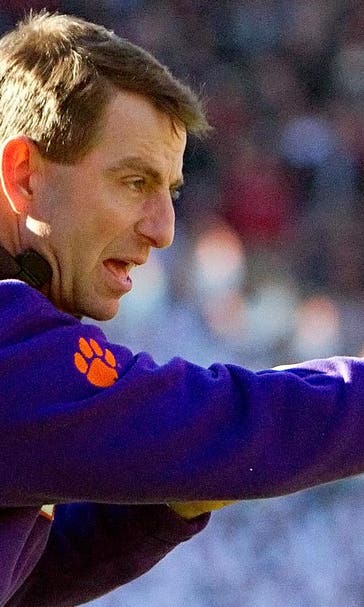 Swinney blasts Miami setup, calls it 'bush league'
October 29, 2015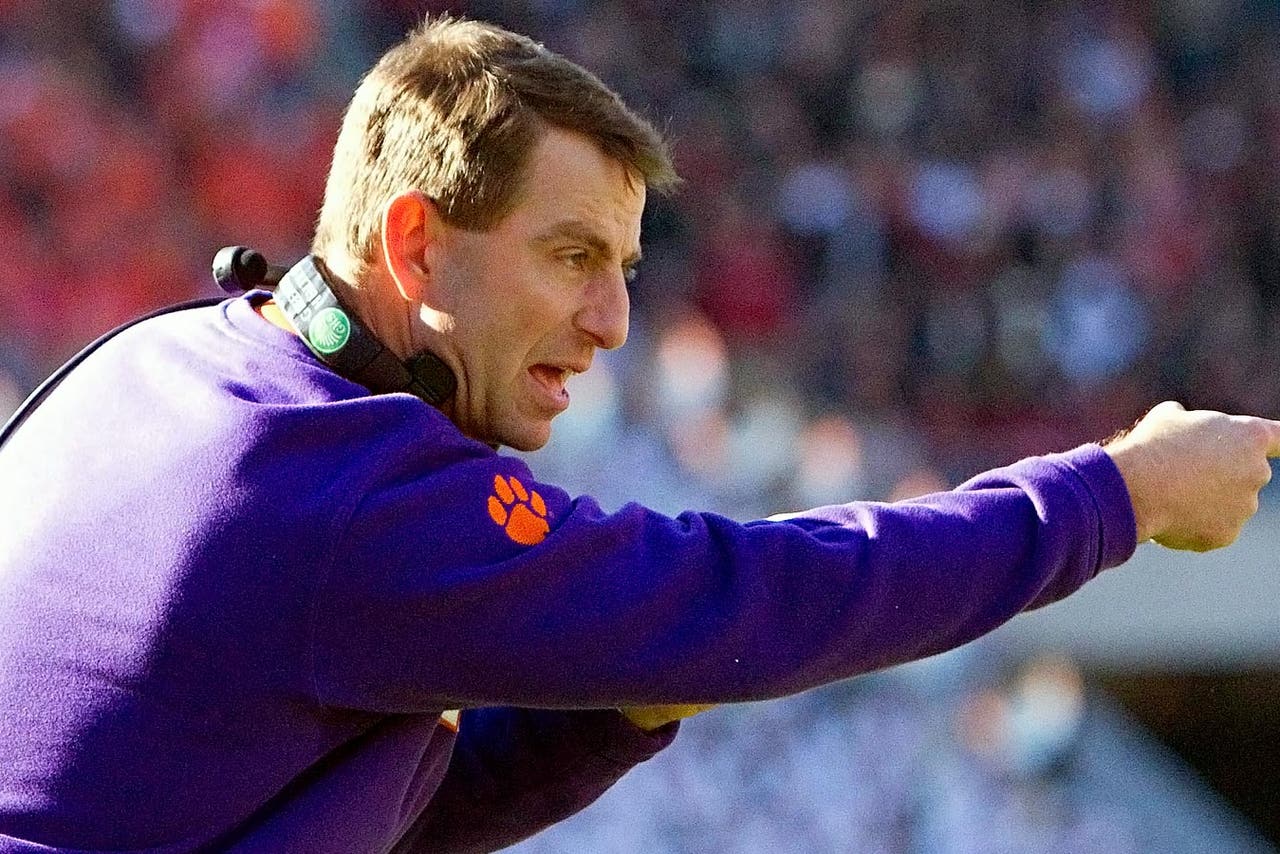 Up 42-0 after two quarters, many were left wondering why Clemson coach Dabo Swinney kept his team on the field during halftime of the Tigers 58-0 romp over Miami.
It turns out that Swinney did not want his players interacting with the Hurricanes players in the tunnel that leads into the locker rooms.
The two teams had to be separated before the opening kick off, and Swinney felt it was best to avoid any further "bickering" by avoiding the locker rooms all together.
"You've got bickering and all this stuff going on and there's a distraction before the game that I wasn't out there to address it early, and then you've got all this stuff in the game, and then we all have to go back through the same [tunnel]…it's just, it's not smart," Swinney said. "... Anything that you do nowadays, everyone has a camera around, and first of all, it's a terrible setup down there … it's bush league. They shouldn't have two teams going out [on the field] from the same place."
The victory propelled Clemson to the No. 3 ranking and also led to the firing of Miami head coach Al Golden.
Clemson (7-0, 4-0) will be back in action Saturday when it plays at N.C. State (5-2, 1-2), while Miami (4-3, 1-2) will face Duke (6-1, 3-0) in Durham.
---
---