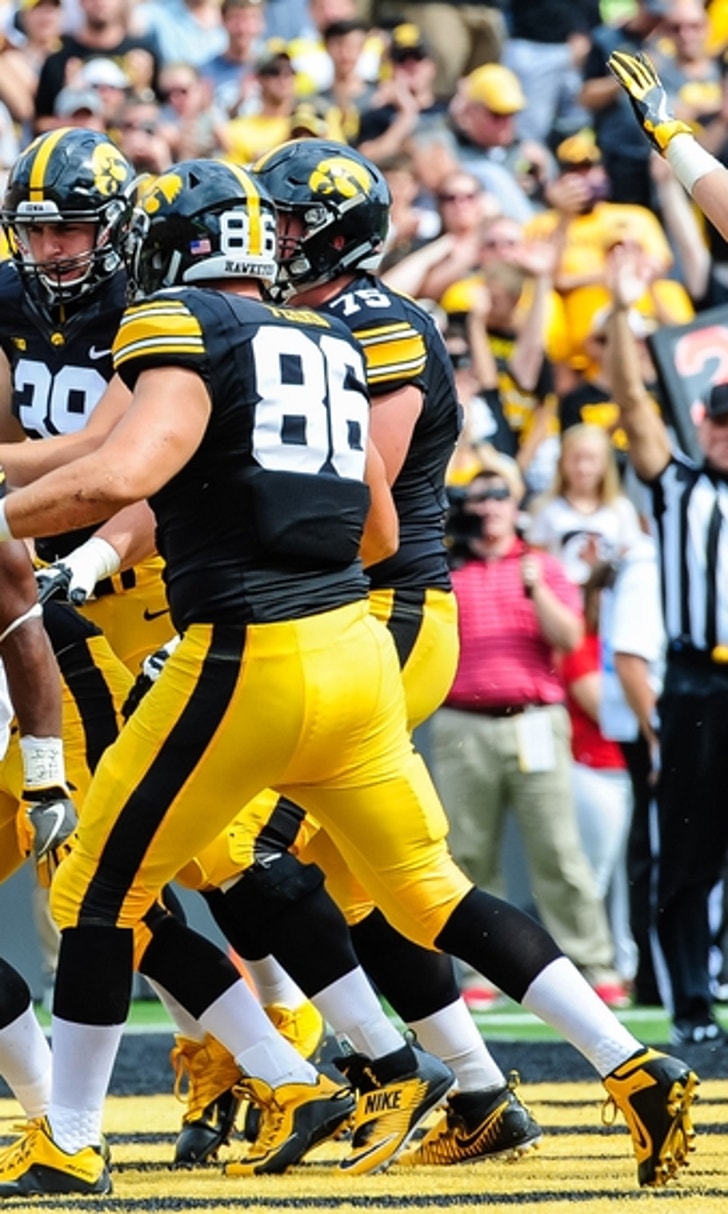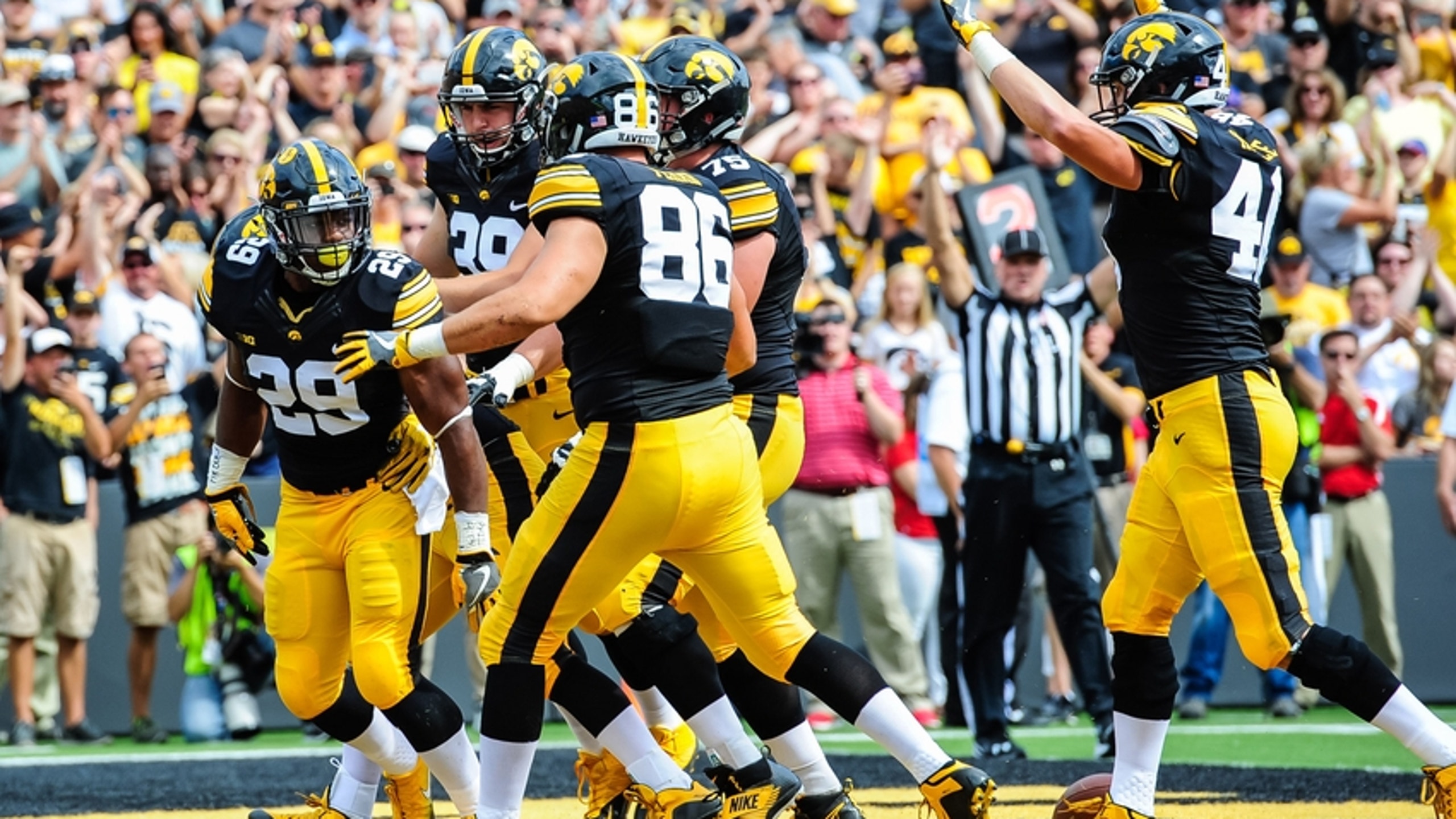 Iowa Football: How Hawkeyes Can Win Outback Bowl
BY Fansided and Jeremy Karll/FanSided via Dear Old Gold • December 28, 2016
Mandatory Credit: Jeffrey Becker-USA TODAY Sports
Three things the Iowa Hawkeyes must do to win the Outback Bowl
Even though the Outback is in Tampa, Florida, and the Florida Gators are ranked 17th by the College Football Playoff committee, Iowa football is only a three-point underdog.
Both teams are 8-4 and Iowa is playing their best football of the season. The Hawkeyes enter the game on a three game winning streak with wins over Michigan and Nebraska in that span. A win over Florida would give Iowa their fourth win over a ranked team this season.
Florida is dealing with a lot of injuries. It's been that way the whole year, though, so the Gators have built good depth. Still, Iowa is also an experienced team that will know how to exploit Florida's weaknesses.
Many expect this to be a close game, as both teams own a top 15 scoring defense and have struggled to score at times this season. If it does become a defensive battle, it will benefit the Hawkeyes a lot since that's how they try to force other teams to play.
That said, here are three things Iowa must do to come away with their first bowl win since 2010.
Mandatory Credit: Jeffrey Becker-USA TODAY Sports
Run The Ball
Iowa is not an explosive offense, but the one thing they do really well is run the ball. Akrum Wadley is 34 yards away from reaching 1,000 rushing yards this season. He and LeShun Daniels Jr would become the first Iowa duo ever to each eclipse 1,000 rushing yards in the same season.
hawkeyes
Dear Old Gold 1 dIowa Basketball: Get To Know Purdue Boilermakers
More headlines around FanSided:
1 d - Iowa Football: Three Hawkeyes Make Athlon Big Ten All-Freshman Team1 d - Big Ten Bowl Preview: Maryland Terrapins vs Boston College Eagles3d - Iowa Football: Impact of Matt VandeBerg Returning3d - Iowa Basketball: Building A Realistic NCAA Tournament Résumé4d - Iowa Basketball: Three Improvements Needed Heading Into B10 PlayMore News at Dear Old Gold

They're in reach of that historic feat because Iowa changed their game plan as the season progressed. At the start of the season, Iowa attempted significantly more passes and tried to throw more downfield.
Besides the fact that Iowa had a banged up offensive line and couldn't hold blocks for that long, their receivers dealt with drops every game and Iowa simply didn't have a legitimate downfield threat.
Still, in Iowa's first six games, they attempted 26 passes to 35 rushes per game. Although, they flipped the script and attempted just 21.7 passes to 41.8 rushes per game in the second half of the season. Iowa realized that even with a senior quarterback in C.J. Beathard, their bread and butter on offense still was running the ball.
It worked, as Iowa scored a season-high 49 points against Purdue on a season-high 53 carries, and also ended the season playing their best football, despite throwing fewer than 20 times in each of their last three games.
A lot of teams take chances downfield in bowl games, but Iowa doesn't have the receivers for that move to pay off. Maybe they run a trick play or two, but the Hawkeyes won't win if they don't feed their two-headed monster in the backfield.
Sure, Florida is allowing just 3.8 yards per carry this season, but Iowa rushed for 5.5 yards per carry against Illinois and Nebraska to end the season.
Mandatory Credit: Jeffrey Becker-USA TODAY Sports
Pressure On Austin Appleby
With Greg Mabin and Manny Rugamba out for the Outback Bowl, Iowa's secondary instantly becomes one of their weaknesses. Even though Austin Appleby isn't Jalen Hurts, he played well in his six starts in the SEC. Plus, he's familiar with Iowa as he started his career with Purdue.
As important as inexperienced cornerback Joshua Jackson is for Iowa's defense, putting pressure on Appleby and stopping the run will relieve a lot of pressure off of him.
Appleby threw just five interceptions this season, however three came last week against Alabama. Therefore, he comes into the Outback Bowl with a three interception game in the back of his mind, as well as showing that he makes poor decisions when defenses put pressure on him.
Iowa has forced at least one turnover in 10 games this season and are 4-0 when forcing two. While their secondary has made some impressive interceptions this year, it starts with the defensive line.
Jaleel Johnson, Matt Nelson and Anthony Nelson have dominated offensive lines this year. They've combined to record 17.5 sacks, 23 tackles for loss and 129 tackles this season. Plus, they're the main reason Iowa allows just four yards per carry and held four teams to under 100 rushing yards this season.
Iowa's secondary needs poor decision-making by Appleby to gain confidence and create turnovers, and putting pressure on a quarterback that isn't very mobile could lead to sacks and more opportunities on offense for Iowa.
Besides, stopping the pass game could lead to Florida running the ball more, which is Iowa's biggest strength on defense.
Mandatory Credit: Brian Spurlock-USA TODAY Sports
Play With Confidence
Most bowl games have a team that is a lot closer to the game site than the other. In this year's Outback Bowl, the Gators have to travel just 129 miles, or a 2.5 hour drive, compared to the Hawkeyes needing to travel 1,268 miles, or an 18.5 hour drive.
Considering Iowa is already in Tampa, Florida, having jet-lag or being tired from a long flight won't be a problem. Although, it will be much more like a home game for Florida than a neutral site game.
Iowa fans travel well, so there will be plenty of Iowa fans there, too. There will still likely be more Florida fans there since they don't have to leave their state. Therefore, it goes from a neutral site game to Iowa needing to quiet the crowd early like they're on the road.
The Hawkeyes should come into the game with a lot of confidence, though, which will help quiet the crowd if they get off to a fast start. Even though Iowa played well to end the season, they still had over a month off, so there's no guarantee to how they will come out.
Some teams benefit from a long break to get healthy and re-focused, but it can have the opposite effect on a hot team like Iowa. The Hawkeyes should come out firing and playing with confidence after scoring 40 points against Nebraska to end the season, but it's almost like a new season after their long break so the momentum they built might not transfer.
Kirk Ferentz's teams have been prone to slow starts in bowl games, too. In the first quarter of Iowa's past four bowl games, Iowa has been outscored 56-0. Iowa can't afford a slow start against a stingy Florida defense.
Having the crowd on Florida's side doesn't help, but Iowa needs to remember how well they played to end the season.
More from Dear Old Gold
This article originally appeared on
---
---