College Football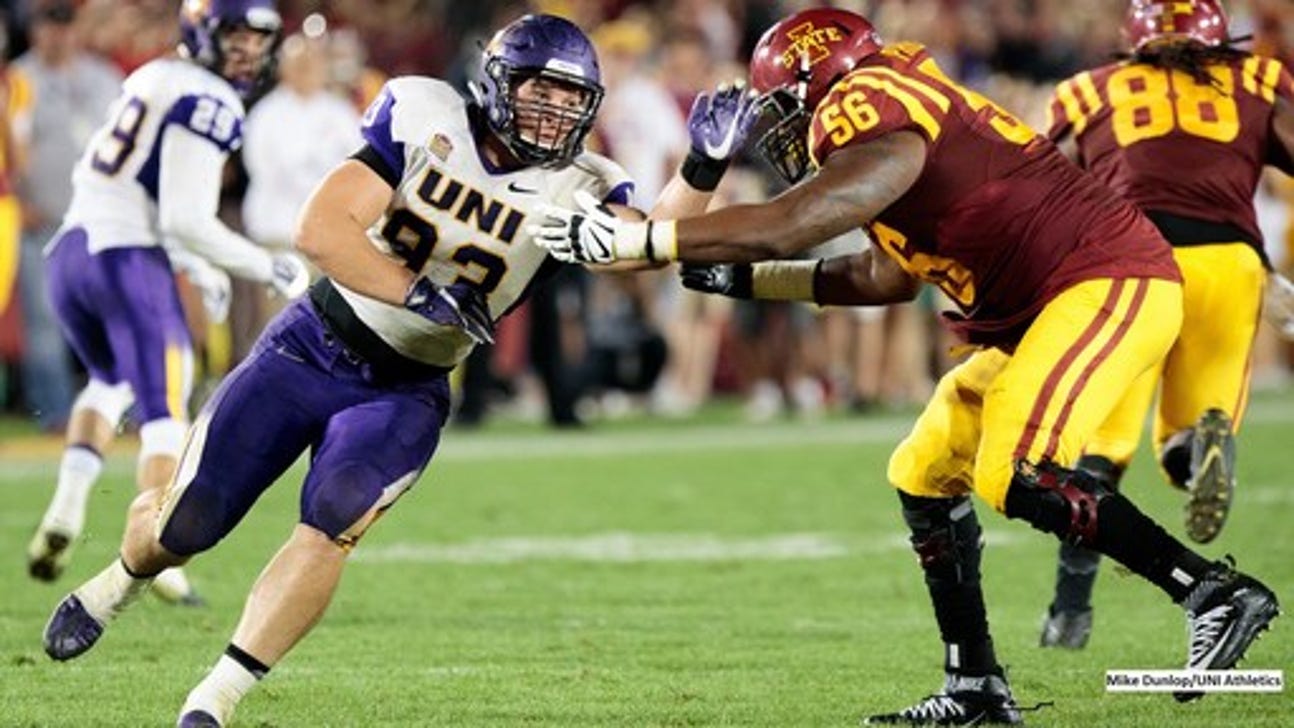 College Football
Buchanan winner Schult embraces path to the NFL
Updated
Mar. 4, 2020 7:20 p.m. ET

(STATS) - The youth baseball players whom Karter Schult coaches during the summer have helped him recognize a value in himself that goes beyond the necessary level of patience.
"Work ethic in any career can get you to where you want to be," he said.
"You can reach heights that you never thought you could get to with a certain type of determination and work ethic. It's the same in coaching"
The likely NFL-bound senior defensive end from Northern Iowa, who will play in the East-West Shrine Game on Saturday in St. Petersburg, Florida (3 p.m. ET, NFL Network), didn't necessarily have the same knowledge at his proteges' age that he's imparting to them today.
He was stubborn enough that he didn't always give 100 percent on the football field, so his parents motivated him with an offer of $5 per sack. It worked, but it became too costly to keep the incentive going too long.
In college, however, the sacks kept coming. He totaled 31 over his final two seasons, including a Division I-high 17 in 2016 on his way to winning the STATS FCS Buck Buchanan Award as the FCS defensive player of the year.
Schult has called on some of his former UNI teammates who are NFL players, such as David Johnson, Xavier Williams, Deiondre Hall and Makinton Dorleant, for advice on the next level. The hard work is the easy part for Schult. He's learning more about patience because there's a long buildup to the draft, which will be held April 27-29 in Philadelphia.
The Shrine Game - the nation's oldest college football all-star game, now in its 92nd year - is just one of the ways Schult can continue to impress NFL teams. He is on the East roster.
"I have a really high motor," he said. "You won't see me taking plays off, you'll get lots of consistency through me, whether it be run, pass or whatever. I think I'm consistent and very well-rounded in that way. I can rush the passer, but I can play against the run. I think I'm very efficient in both aspects. Power, strength and explosiveness, I think are strengths of mine."
Schult admits to feeling what a lot of NFL candidates coming from the FCS say - that he's playing with a chip on his shoulder. At 6-foot-3, 270 pounds, he realizes he could be dropped from his natural position back to outside linebacker. But as far as being a "small school" player, well, Schult played in one of the top FCS conferences in the Missouri Valley, whose teams often beat FBS opponents, as Northern Iowa did against Iowa State to open this past season. Schult had two sacks and three tackles for loss in the win.
"As a D-lineman," he said, "you're not really concerned about too much with what's behind you, coverage-wise most likely, you'll just be rushing the passer. I've done those drills probably for six, seven years now, all the way back to high school.
"Outside linebacker is more about being able to move in space - something that I'm not as accustomed to as defensive line work. Drops into coverage, rushing from a two-point stance, being able to move in all directions at any given time in a lot of space is something an outside linebacker gets to do."
After winning the Buck Buchanan Award - Schult had 74 tackles, including 24 for loss, in addition to the 17 sacks - he believes will help him get a longer look moving forward.
"I think it helps in a couple ways," he said. "Exposure. Being from the FCS, scouts already look at you with a little bit of skepticism, like he didn't play against high competition. I would beg to differ because of the conference that I played in. I think it helps validate that my production and my season and my skills are good enough to be the best defensive player in the FCS, technically speaking. It helps with credibility and some exposure."
Eight other FCS players are joining Schult at the Shrine Game, Villanova linebacker Austin Calitro, Jackson State linebacker Javancy Jones, Drake tight end Eric Saubert and Penn quarterback Alek Torgersen on the East squad and Charleston Southern offensive tackle Erik Austell, Samford wide receiver Karel Hamilton, North Dakota State offensive guard Zack Johnson and Youngstown State defensive end Avery Moss on the West.
Each likely has a similar story to Schult about being motivated by an underdog's role.
And each surely takes pride in their roots as they seek the NFL level.
"All of the people within the FCS have been really, really good to me," Schult said. "I wouldn't trade it for any other experience in the world. I really enjoyed playing not only in the Valley for UNI, but in the FCS. I do think the FCS has some extraordinary talent."
---
---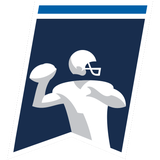 Get more from College Football
Follow your favorites to get information about games, news and more
---