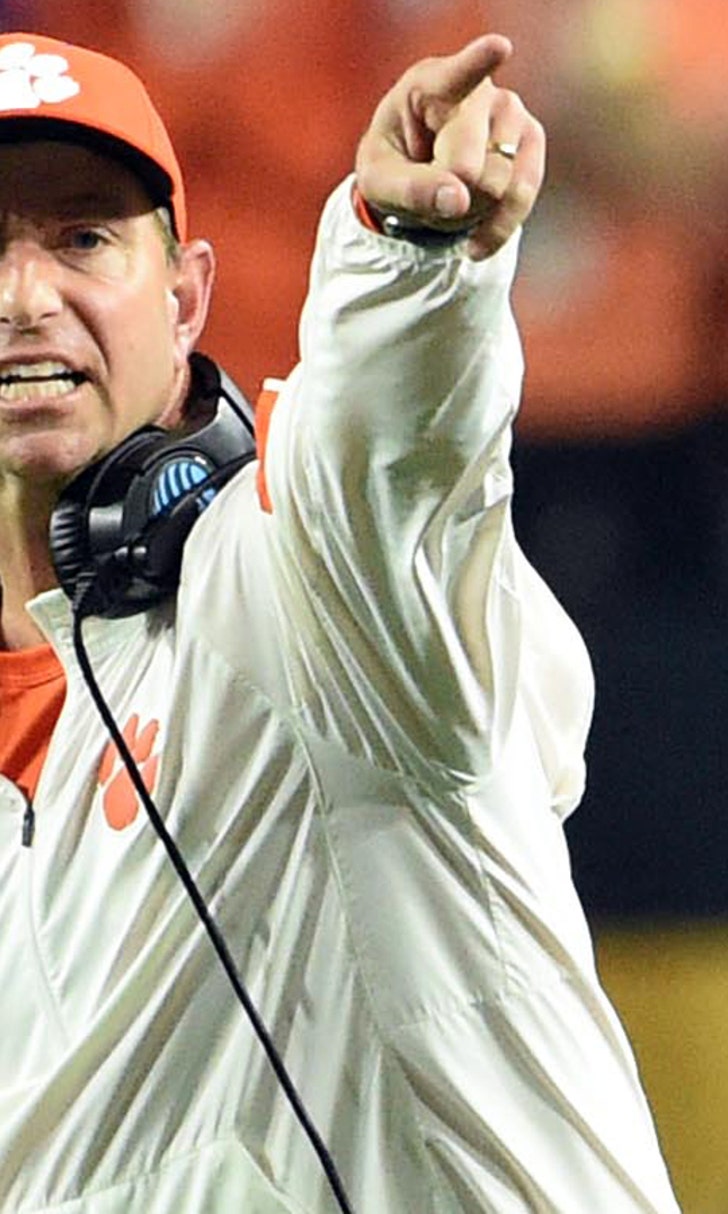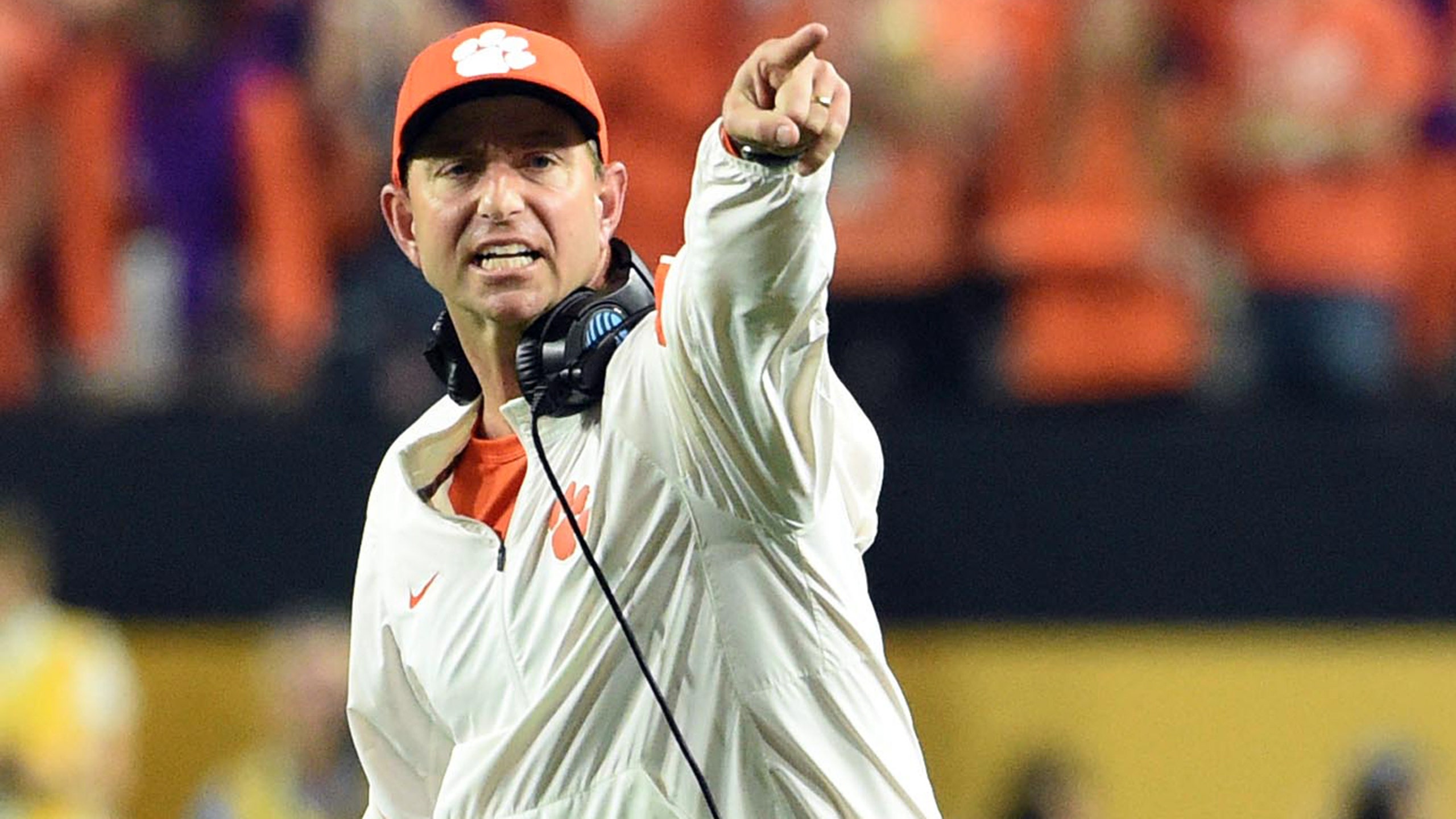 ACC lands three in final AP Top 25 Poll
BY foxsports • January 12, 2016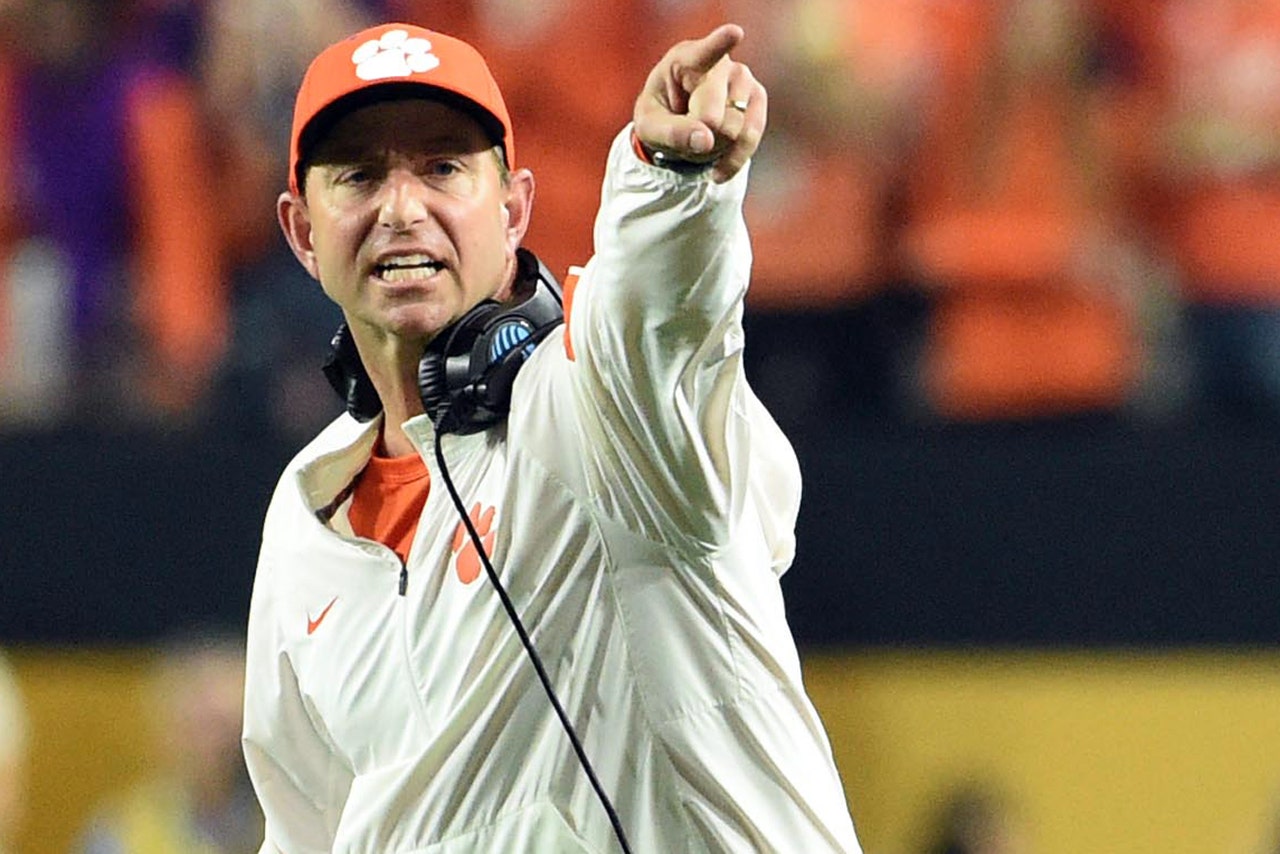 Upon conclusion of Clemson's 45-40 loss to Alabama in Monday night's College Football Playoff Championship Game, the Associated Press released its final top 25 poll of the year and three ACC teams made the cut.
Not surprisingly, Clemson (14-1), who was No. 1 heading into the title game, landed in the two spot behind Alabama (14-1).
Florida State, who finished the season 10-3 after losing to No. 8 Houston (13-1) in the Peach Bowl, ended the year ranked No. 14.
The Seminoles were followed by ACC Coastal Division champions, North Carolina (11-3), who lost to No. 13 Baylor (10-3) in the Russell Athletic Bowl to earn a No. 15 ranking.
Stanford finished the year 12-2 and ranked third in the AP Poll and was trailed by Ohio State (12-1) and Oklahoma (11-2).
Final AP Top 25 Poll:
1: Alabama (14-1)
2: Clemson (14-1)
3: Stanford (12-2)
4: Ohio State (12-1)
5: Oklahoma (12-2)
6: Michigan State (12-2)
7: TCU (11-2)
8: Houston (13-1)
9: Iowa (12-2)
10: Ole Miss (10-3)
11: Notre Dame (10-3)
12: Michigan (10-3)
13: Baylor (10-3)
14: Florida State (10-3)
15: North Carolina (11-3)
16: LSU (9-3)
17: Utah (10-3)
18: Navy (11-2)
19: Oregon (9-4)
20: Oklahoma State (10-3)
21: Wisconsin (10-3)
22: Tennessee (9-4)
23: Northwestern (10-3)
24: Western Kentucky (12-2)
25: Florida (10-4)
---
---