Terrell Owens says he could still put up '800 to 1,000' yards at age 42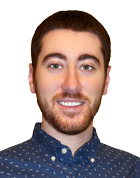 Terrell Owens hasn't played an NFL snap since 2010. That year with the Cincinnati Bengals, he racked up 923 yards and nine touchdowns in just 14 games – 11 of which he started.
By his standards, that was a down year. After all, he averaged more than 1,000 yards receiving in his 15 seasons. Despite not making the Hall of Fame this year, he'll be inducted fairly soon … if he doesn't delay that.
Owens isn't on the market for a remarkable comeback at the age of 42, but he still thinks he'd be a solid receiver in today's NFL.
"I could insert myself somewhere strategically with a good offensive coordinator throughout the season," Owens said on the Dan Patrick Show Thursday, via ProFootballTalk. "I would say anywhere [from] 800 to 1,000 and that's on the shy side."
Now, it's hard to imagine a 42-year-old receiver putting up those kind of numbers. But Owens isn't your typical athlete. And it's not completely unheard of for a 40-year-old to produce at wide receiver.
Jerry Rice had 1,211 yards when he was 40 and 869 yards at the age of 41. He's the only player since 1970 to have more than 500 yards in his 40's, but he proves it's possible.
If Owens were to make a comeback, which he has no plans to do, he'd be interested in the Rams because he doesn't "even know who their receivers are." Just don't hold your breath on seeing Owens in an NFL uniform again.
"At this point in time in my career that's not a focus of mine … but if they needed me for whatever reason, I would do my best to get into [game] shape," Owens said. "I understand it would be more so for a mentorship role, but at the same time I would still like to compete and get something out of it."