Andy Levitre: 'I'd love to stay' with Titans despite uncertainty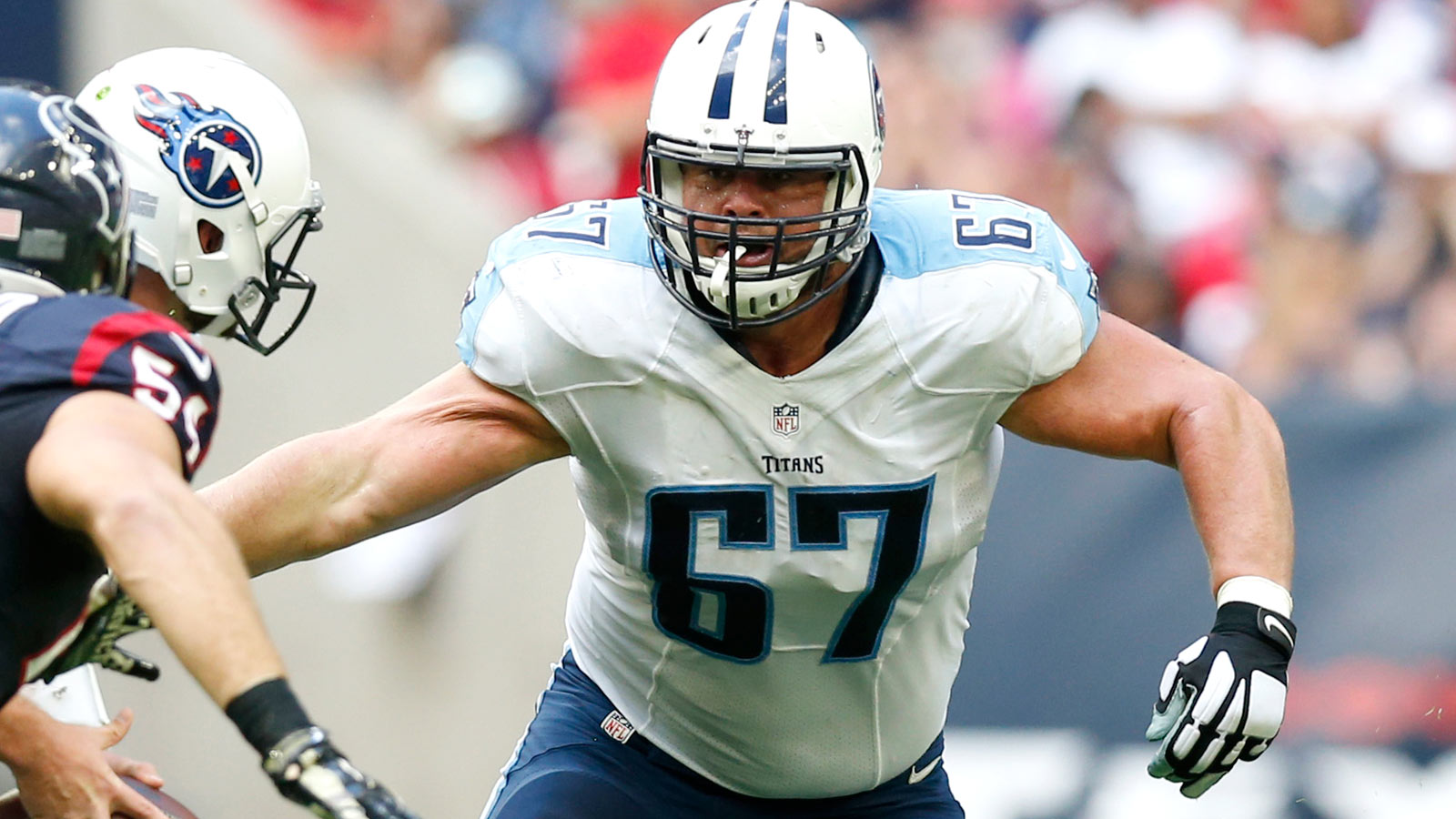 The Tennessee Titans offensive line shakeup figures to last at least another week.
The team shuffled their line last week, starting Byron Bell at left guard and rookie Jeremiah Poutasi at right tackle, in Sunday's preseason win over the St. Louis Rams.
According to the team's official website, head coach Ken Whisenhunt has indicated he's likely to keep the same starting group for Friday's game against the Kansas City Chiefs.
That means Andy Levitre, who had been the starter at left guard before being displaced by Bell, will be on the sidelines when the game begins.
Levitre, who is in his third season with the team after signing a six-year, $46.8 million contract as a free agent in 2013, said he plans to keep working, despite the possibility he may be on the roster bubble as a backup because of his high salary.
"I am on the team, so I'd love to stay,'' Levitre said Tuesday, per the Jim Wyatt of the team website. "But it's above my pay grade. (My mindset) is to do the best that I can and see how things shake out from there."
(h/t Tennessee Titans)