Super Bowl 48 betting expected to be bigger than ever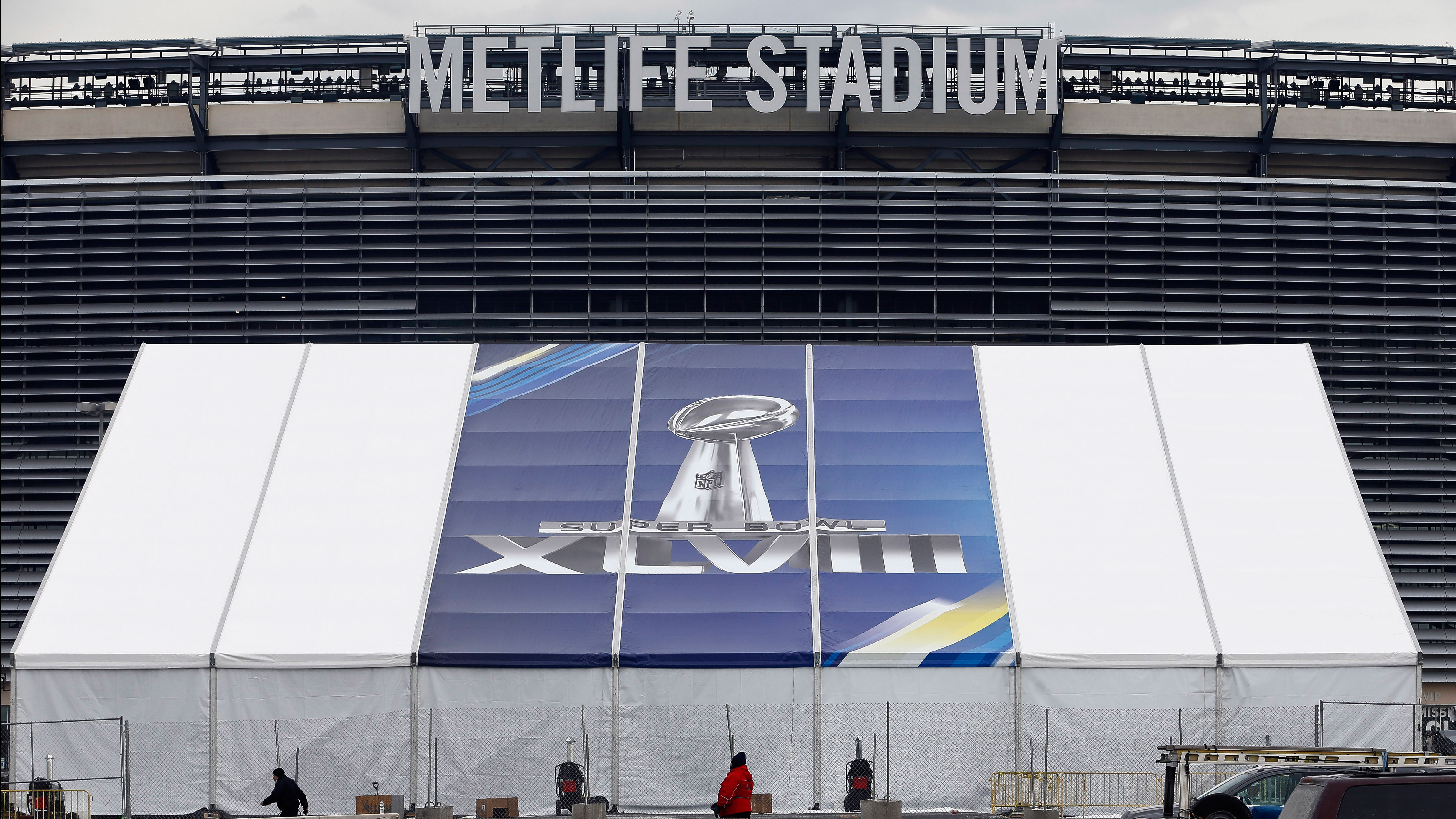 "Last year, we had people bet $20,000 on the coin toss."
That quote comes from Bovada.lv Sportsbook Manager Kevin Bradley, and it perfectly sums up how enormous all types of Super Bowl betting have become.
According to Jay Kornegay, Vice President of the Las Vegas Hotel Race and Sports Book, $98.9 million was wagered in the state of Nevada on last year's Super Bowl between the 49ers and Ravens. That amount is an all-time record, surpassing what was bet on the Seahawks-Steelers Super Bowl in 2006.
How are things looking from a gambling perspective for this year's big game between the Broncos and Seahawks?
"We expect that this year's Super Bowl will probably be about 25 percent higher in the amount of money we took in last year," said Bradley.
"This season was already higher than last season overall," he added." The conference championships and playoffs overall were a lot bigger than we expected."
Getting the team that scored more points — the Broncos' 606 — in a season than any other in NFL history in the Super Bowl is just what Las Vegas and offshore sites needed.
"Having Denver in there is really good," Bradley said. "Whenever there's an offensive team, we take in a little more money than we would in a defensive matchup."
Despite the game featuring the league's top offense and top defense, the main talk surrounding the Super Bowl Sunday has been the weather, thanks to the NFL holding the championship game in New Jersey for the first time ever.
If the game were being played at one of the traditional sites, even more people would place bets. Better weather means more money wagered. In fact, the only people who want to see snow in Jersey on Feb. 2 less than those in the NFL offices are those who run sportsbooks.
"We hate to see weather being an issue in the biggest game of the year," said Kornegay. "It would be nice to have ideal conditions so the teams can play to their potential instead of being limited because of the conditions."
And what if the weather is so bad on Feb. 2 that the game has to be pushed to another day?
"It would be a logistical nightmare," said Kornegay. "We have it covered. We have a disclaimer on our sheets that says the game has to be played by Feb. 24 for the bets to be considered action, so we have a good-sized window there."
Bradley echoed the same thought.
"For us, if it happens on Sunday, perfect," he said. "No snowstorm, even better. We'd rather no storm and good weather, because the more offensive game means more bets. People will still bet, but the offensive games are always better from a bookmaker's perspective."
As regular football bettors know, the over/under is directly affected by the conditions. What role has the uncertainty about the weather for this year's game played in setting the total?
"Right now, the total is really low," Bradley said. "It's at 47. A lot of that has to do with the unknown weather situation. I cannot remember a year like this where we've taken more money on the under than the over in a Super Bowl, especially with Denver. If it's going to be nice weather, that's going to flip for sure. The total will go up a little bit. If it's really cold, snow, it may even go down a bit. We even have props up on the weather."
Ah, yes, the props, also known as proposition bets. The amount of money wagered on these types of bets has exploded in recent years, with the offerings getting more and more outrageous.
Here is a very small sampling of some of the props you can put money on for this year's Super Bowl if you are a Bovada.lv customer:
Again, that is just a tiny sampling. You can see the full list of prop bets offered here.
So, what percentage of Super Bowl bets that come in are on propositions?
"Five to seven years ago, it was probably 10 percent, said Bradley. "Now it's up to about 30 percent, which is pretty significant."
Nevada has gotten a bigger bump from prop bets.
"It's probably just over 50 percent in terms of money," said Kornegay. "For ticket count it would be a lot higher. A normal fan will come here and place one wager on the game and probably four or five prop wagers, with the biggest wager (being) on the game."
According to Bradley, the prop bet that people are betting the most is the length of the national anthem. (Bradley said he'll have four or five people timing the anthem so they can get the accurate time. This is very serious business.)
The second-most popular prop bet for this year's Super Bowl has been how many times Peyton Manning will say "Omaha," his now infamous (and frequent) call at the line of scrimmage, during the game?
Bradley added that all of the Richard Sherman-related props are getting a lot of action, too.
Despite the popularity of the prop bet, Vegas and offshore sites still take in the majority of money on the side. This year, the public is backing Denver in a fairly large way.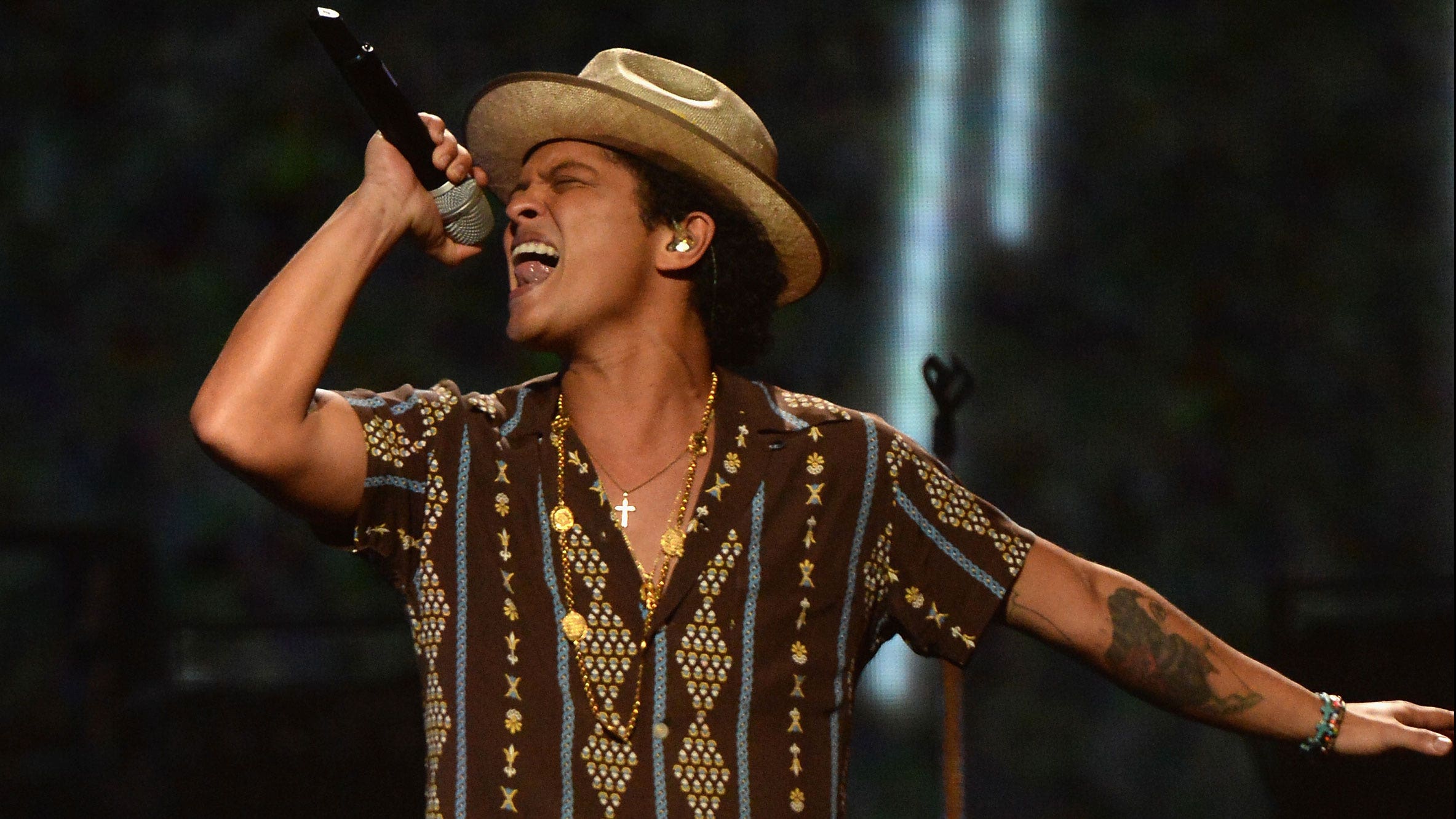 "We opened (the line at) Denver -2," Bradley said about Bovada.lv. "Right away we got an instant influx of Denver money and we moved the line to -3 and we're holding it at -3. And at -3, 60 percent of the money has been on Denver."
Vegas opened the line in a much different way, but ended up making a similar adjustment.
"Seattle opened as a 2-point favorite and now the Broncos are a 2.5-point favorite. It doesn't take that much to move the line the first couple of days. The market is adjusting and everyone's getting a feel. It sounds like a big move, but it's really not. It's anyone's guess if it'll get to 3. If books get overwhelmed with Broncos money, I guarantee you, if you want Seattle money, all you have to do is go to 3."
There is still plenty of time for the line to adjust, because Kornegay said that 80 percent of the bets placed on the Super Bowl will come on Friday, Saturday and Sunday.
And just how important for business is the Super Bowl to an offshore site like Bovada?
"The NFL overall is 20-25 percent of our yearly handle in terms of the amount of money we take on sports," Bradley said. "The Super Bowl itself is about 3 percent of our yearly handle."