Here's why Tim Hightower won't wear the number the 49ers gave him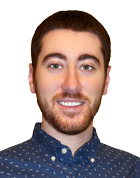 Two years ago, longtime 49ers running back Frank Gore opted to sign with the Indianapolis Colts in free agency. Since then, no player has worn the No. 21, likely out of respect for the 49ers great.
As much as the team seemingly wants to give that number away, it will probably go unworn again in 2017. Tim Hightower, San Francisco's newest running back, was assigned Gore's old number, but he took to Instagram to announce he won't be wearing it.
As you can tell by his hashtags – "numbertheygaveme" and "willbechanged" – Hightower doesn't plan to wear Gore's number. In fact, he even said it should be retired, which is a fair case to make.
He's the franchise's all-time leading rusher by a wide margin, racking up 11,073 yards in San Francisco. It's no surprise Hightower wants to pay Gore some respect by declining No. 21.