Antonio Brown's locker room video didn't end up costing him much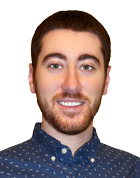 Not long after Antonio Brown's social media blunder in the locker room, Pittsburgh Steelers coach Mike Tomlin said he would discipline the star receiver for his "selfish" actions. He hinted that it wouldn't be an in-game punishment, saying he wouldn't hurt the team as a whole, but it was clear a fine was certainly coming.
On Sunday, "FOX Sports NFL" Insider Jay Glazer reported that Brown was fined $10,000 by the Steelers for violating the team's social media policy.
.@jayglazer reports: Mike Tomlin announced that he's fining Antonio Brown $10,000 for his Facebook debacle. https://t.co/N3t5aqMw2j

— FOX Sports: NFL (@NFLonFOX) January 22, 2017
This isn't exactly a harsh fine for Brown, who not only makes $8.39 million per year but also reportedly has a six-figure marketing deal with Facebook. So needless to say, that fine from Tomlin won't hurt Brown's bank account.
It's still unclear whether Brown will be disciplined by the NFL for violating the league's social media policy. However, that's likely to happen, and it'll probably be a more severe punishment than the Steelers' fine.