Report: NFL owners expected to approve rule changes that will affect rosters, overtime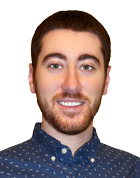 The NFL is preparing to make notable changes to both rosters and overtime this season at next week's league meetings. The first change has to do with injured reserve, which has been tinkered with for the past few years.
Last season, the NFL allowed teams to take one player off IR midway through the season without having to declare which player would be chosen in advance. That made it easier for teams to decide which player was healthy enough to return when first eligible.
Now the league may add a second slot for short-term IR. According to NFL Network, the league is expected to approve of a change that allows teams to activate two players off injured reserve during the season.
At league meeting next week, NFL owners will vote on proposal to allow a second player to come off IR in season. Likely to be approved.

— Judy Battista (@judybattista) May 17, 2017
In addition to allowing teams to take another player off injured reserve, the league is expected to approve of shortened overtime periods. The proposal to go from 15-minute periods to 10 was brought up back in March at the league meetings in Phoenix, but it was tabled for a later date.
That later date is next week, when the change is expected to be approved. Preseason and regular-season overtime periods would be cut down to 10 minutes, while postseason would stay at the traditional 15-minute time limit.
NFL owners are also expected to approve the proposal that was previously tabled to reduce regular season OT from 15 to 10 minutes.

— Judy Battista (@judybattista) May 17, 2017
By doing this, the NFL hopes to reduce the number of snaps teams have to play in a given week before taking the field for the next game. Wear and tear is a real concern for players.
Fans probably won't like the change because it'll lead to more ties during the regular season, which are never fun to see. However, player safety comes before everything else, as it should.