Top NFL Draft prospect Jonathan Allen has a passion for virtual reality gaming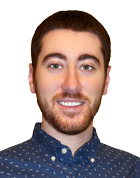 The 2017 NFL Draft is just a few months away, which means we're getting close to discovering the next elite rookies and the cities in which they'll play. With the Senior Bowl behind us and the Scouting Combine up this week, the draft class is beginning to take shape.
One of the biggest prospects set to take the field in Indianapolis at the Combine is Alabama defensive lineman Jonathan Allen – a unanimous All-American and winner of the Lombardi Award, which is given to the college football player "who best demonstrates outstanding performance and skill in their position." It was the latest award on a long list of accolades for Allen, who also won the Bronko Nagurski Trophy, the Chuck Bednarik Award and the Ted Hendricks Award.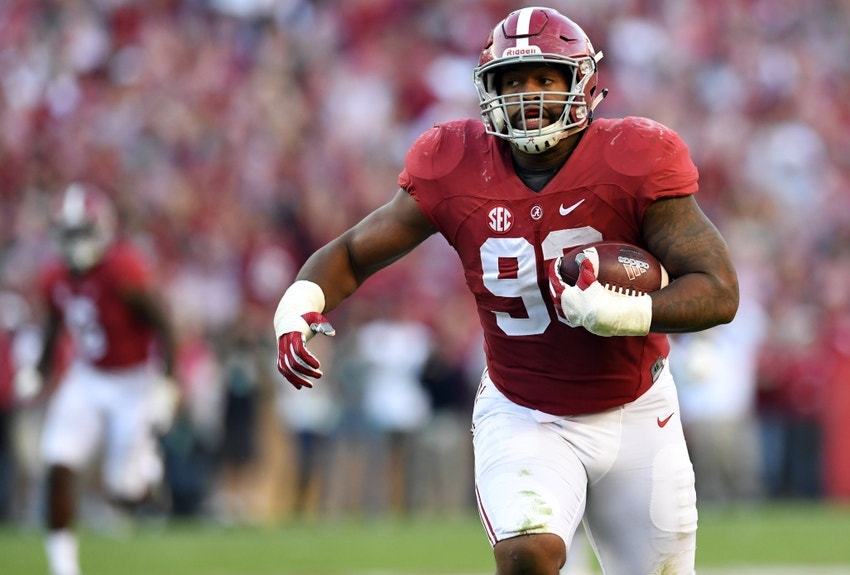 In his four years at Alabama, Allen racked up 152 tackles. He made a living in the backfields of every team he faced, recording a whopping 44.5 tackles for loss and 28 sacks – 22.5 of which came in his final two seasons in Tuscaloosa.
Most people are familiar with his stellar play on the field – which has made him a projected top-five pick – but his interests off the field are lesser known.
Allen is a big-time gamer and has a huge passion for all things technology.
"It started in high school, my freshman year. My dad was a big computer guy. So, at the time, I hadn't really gotten into it yet, but he was just showing me and I started to play some of the difficult games," Allen said in an interview with FOXSports.com last week. "It grew in my freshman year of college when I got my first computer and my love for computer games just built up from there."
Allen, who stands at 6-foot-3, 291 pounds, doesn't look like a typical gamer. He's not exactly a "big nerd" – a phrase used by teammate Dalvin Tomlinson this season.
Allen is a physical specimen who became a human highlight reel this season after he "Superman sacked" Texas A&M quarterback Trevor Knight. His athleticism has been on display for the past few years at Alabama, and it certainly will be in Indianapolis at the Combine.
Jonathan Allen looking like Superman for @AlabamaFTBL on this sack.
https://t.co/pQSLZhVbRR

— SEConCBS (@SEConCBS) October 22, 2016
But outside of being a workout monster, Allen remains active in the next wave of video games: virtual reality.
"Recently, the virtual reality thing came out so I've been really interested in that," he said. "It's still fairly new, so there aren't a lot of games out for it yet. I have it for the PS4 and computer. I have cameras set up for the computer – I mapped out the room – so it's fun, I really enjoy it."
PlayStation VR has taken off in terms of popularity since it was released to the public back in October. Like most virtual reality units, it's still in its infancy. Games are being developed and produced at increasingly rapid rates, though VR is still not at the forefront of video game sales.
Allen mostly plays first-person shooters on his PlayStation VR, but the computer offers a slightly wider array of options with more to come in the near future.
"It's still a pretty new thing, but I'm expecting within the next couple of years there'd be some more games to come out," he said.
Many hardcore gamers believe computers are best suited to handle the requirements of playing high-end games, typically boasting better processors and video cards than consoles like the Xbox One and PlayStation 4. Allen has a PS4 for more mainstream games like "Battlefield," but his computer allows him to play "Total War" and use three monitors in addition to the virtual reality cameras.
It's also portable, which lets him take it on the go when he's training outside his home in Alabama.
"I have a triple monitor – so I have three monitors all connected playing as one," he said. "Then I have the cameras mounted on the walls to track your movements for the VR. So it's a pretty cool setup.
"It's at my house here in Alabama. But I bought my computer, so that's with me here in Florida right now."
Allen spent his time leading up to the Combine training in Orlando, Fla., with Tom Shaw – a coach who spent time with the likes of quarterbacks Tom Brady, Peyton Manning, Jevon Kearse and Simeon Rice, among many others.
While Allen has focused all of his attention on gearing up for the NFL Draft and getting his body in shape for the grind of an NFL offseason, he does believe he has a future in technology – particularly with a focus on video games.
"It's definitely something I'm interested in," he said. "After football, I'm not really sure which path I'm going to take. I feel like it's such a wide-open field, and there are so many different angles I can approach it from. So I'm not really sure, I'll have to do some more research, but it's definitely something I could see myself getting into later down the line."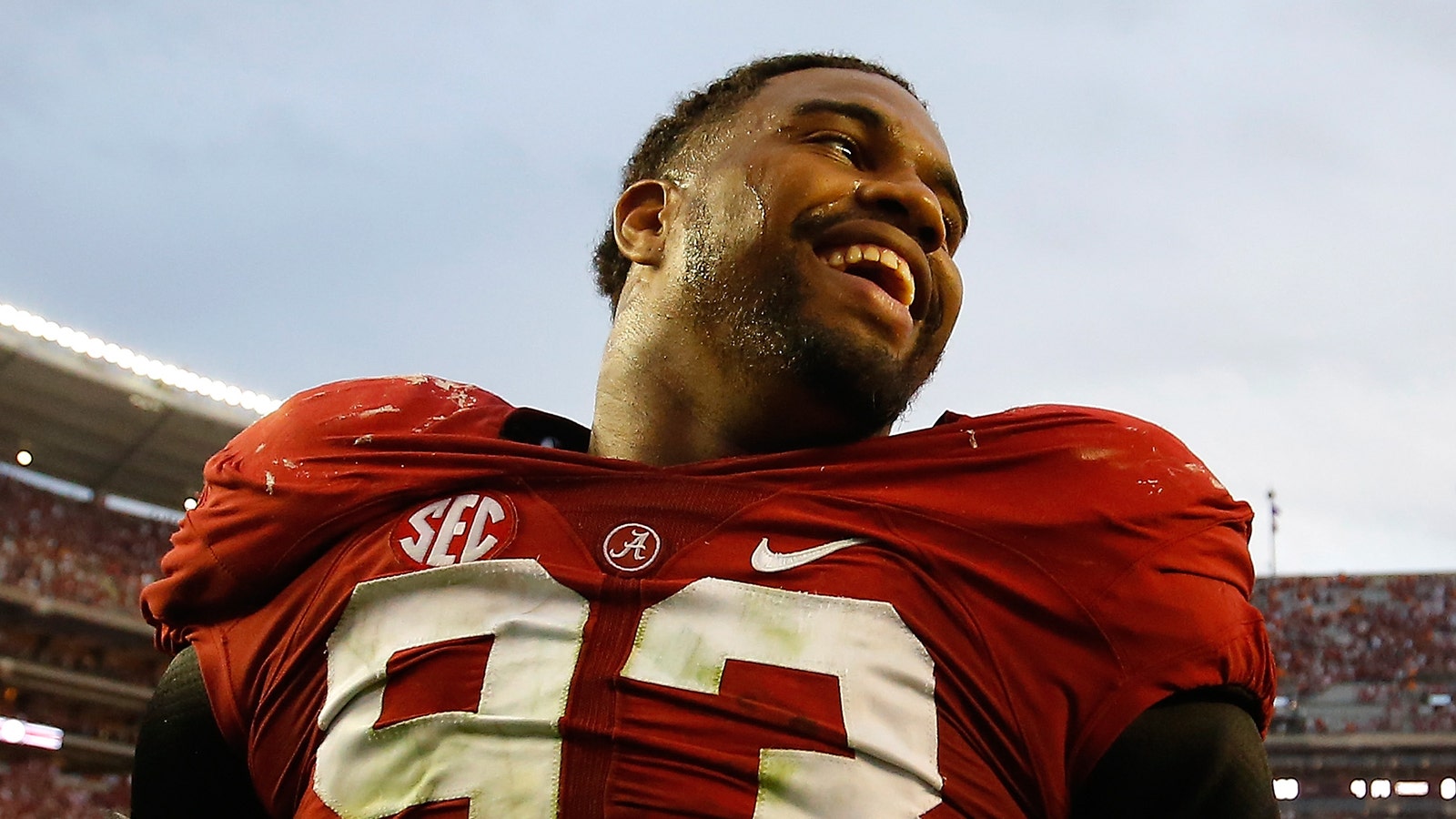 The unanimous All-American obviously has his entire NFL career ahead of him – one that figures to be lengthy with many Pro Bowl appearances – but developing video games and exploring the future of virtual reality is a passion Allen will always have.
"That's something I'd definitely be interested in – developing games, testing games," he added. "It's all just a part of it. Anything I can get my hands on, I'm definitely cool with. Then from there it can just grow and build. So I'm interested in any way I can get involved because that's where my heart's at. I love it."
Allen currently projects to be one of the very top prospects in the 2017 draft, with many mock drafts linking him to the Chicago Bears at No. 3. Making it to the NFL is obviously a dream of Allen's, and he's ready to make it happen:
"This is what I've been preparing for my whole life. I'm excited. I'm ready."