Giants WR Beckham Jr. praises Bengals CB Dennard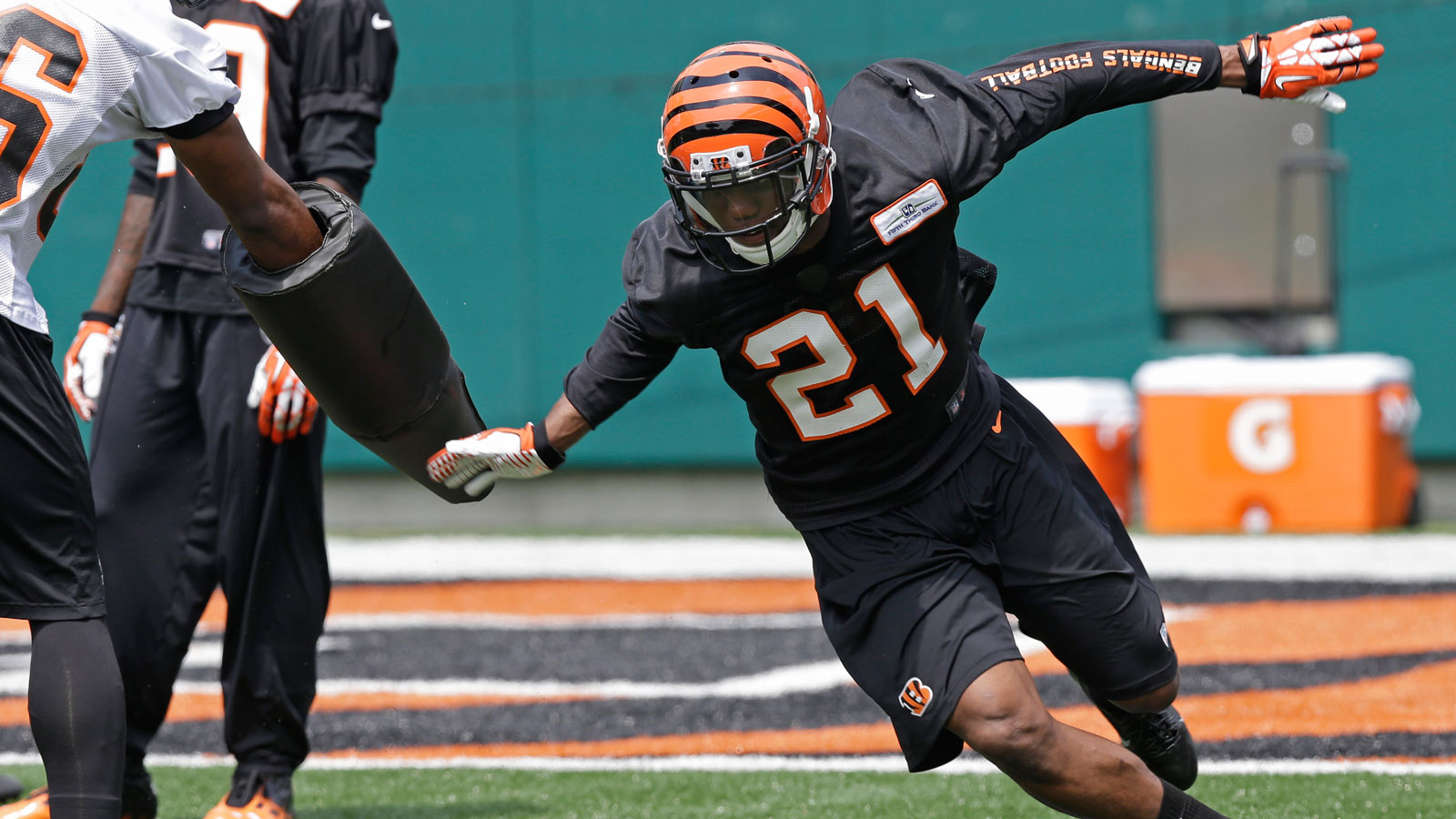 There was a lot of chatter to come out of the New York Giants' joint practices with the Cincinnati Bengals leading up to Friday night's preseason opener. Earlier this week, Bengals cornerback Adam Jones balked at the idea that Odell Beckham Jr. was an elite wide receiver. Beckham shrugged it off, and he instead wanted to talk about a Bengals cornerback that specifically impressed him — Darqueze Dennard.
"I thought highly of [Darqueze] Dennard as well," Beckham said, per True Jersey. "He seemed like he had a lot of potential, and he's going to be a very good cornerback coming up pretty soon."
The Bengals selected Dennard in the first round of the 2014 NFL Draft. Due in part to the depth the Bengals have at cornerback and the talent atop the depth chart, Dennard played just 61 defensive snaps as a rookie. Dennard is seeing more time with the first team defense this offseason, and his snap total is set to rise in 2015.
Bengals safety George Iloka confirmed that it wasn't just Beckham who has noticed the improvements in Dennard's game.
"Darqueze has been ballin'. If he isn't going to say it, I'll say it for him," Bengals safety George Iloka said, per the Cincinnati Inquirer.
Beckham will have the opportunity to match up with Dennard on Friday night when the Giants take on the Bengals. It's probably safe to assume that Beckham is looking forward more so to matching up with Jones instead.
(h/t True Jersey)