Watch the Vikings crush this poor sound guy as they come out of the tunnel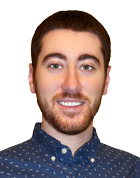 The Minnesota Vikings came out of the tunnel pumped up to end their four-game losing skid against the Arizona Cardinals. There was just one problem: A FOX Sports sound guy cut across at the worst moment.
As you can see in the video below, parab operator Bernie Beaudry tried to make it across the end zone before the Vikings came out of the tunnel. It didn't go well as he was obliterated by Linval Joseph – a 329-pound defensive tackle.
Beaudry now knows what it's like to be an NFL quarterback facing the Vikings defense. Fortunately, he was OK and was able to finish his shift.
#Jimbo @BarstoolBigCat @PFTCommenter @hen_ease pic.twitter.com/c9OJ6oI7QU

— Danny Stark (@Stark_16) November 20, 2016