Giants' Newhouse is ready for opportunity to start at right tackle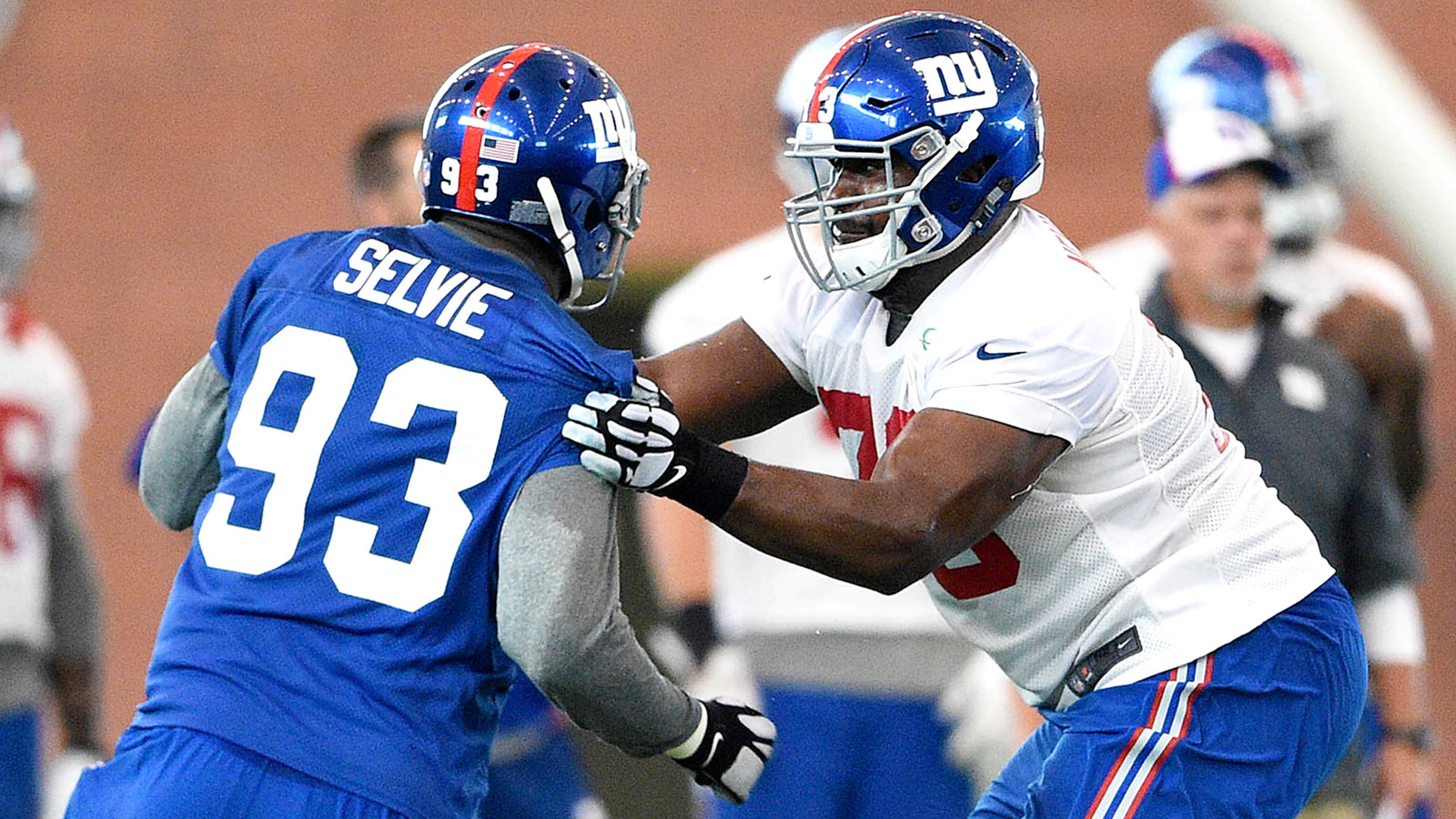 When the New York Giants signed Marshall Newhouse to a two-year, $3 million contract this offseason, they expected him to serve as the team's reserve swing offensive tackle. An unexpected injury to starting left tackle Will Beatty has caused a domino effect on the Giants' offensive line. The result of the chaos has Newhouse slotted to step in as the team's starting right tackle in 2015.
This is not what Newhouse was expecting when he signed with the team, but he is ready for the challenge anyway.
"My expectation was to be a swing tackle but along with that comes the realization that you're one play from starting, so that's all-encompassed,'' Newhouse said, per the New York Post. "It wasn't just like 'Oh, I'll be a backup' and then past that I'm going to freak out or everybody is going to freak out. That's not what it was.'
"Yeah, this was unexpected but it's just something we have to deal with,'' Newhouse said. "Not only deal with, I would say use to our advantage and excel at, me particularly. It's not above me or beyond me. I'm looking forward to the opportunity, I know it's going to be a challenge for all of us, me being the new face around here.''
Although he has experience starting at offensive tackle for the Bengals and Packers, Newhouse has struggled mightily in his appearances. Last season, he allowed 16 quarterback pressures, hits and sacks in just 373 snaps. He is hoping to put that all behind him now that he has a fresh start with the Giants.
"I've definitely got experience, I've played in big games, played in playoff games,'' Newhouse said. "I've blocked really good guys, played in really good offenses. For me, there's that to boost my confidence for sure. Also know I've grown as a player and as a man. There's that I can bring into it. I'm looking forward to proving to myself … that it's something I can excel at.''
Offensive coordinator Ben McAdoo spent time getting to know Newhouse when they were both with the Packers. It was likely during this time period that McAdoo gained the necessary confidence to feel comfortable giving Newhouse a shot at the starting right tackle spot.
"Marshall has played a little bit of everywhere,'' McAdoo said. "He is a smart guy. He gets the game. He is very nimble-footed. He has done it before and he has done it at a high level before, and he will have an opportunity to be a major contributor this year.''
Newhouse will get his first test in training camp when the pads come on. The Giants have flirted with the idea of bringing in veteran free agent Jake Long, and if Newhouse struggles, the Giants probably have Long on speed dial.
(h/t New York Post)
Photo Credit: Steven Ryan/USA TODAY Sports