Von Miller doesn't think Peyton Manning will retire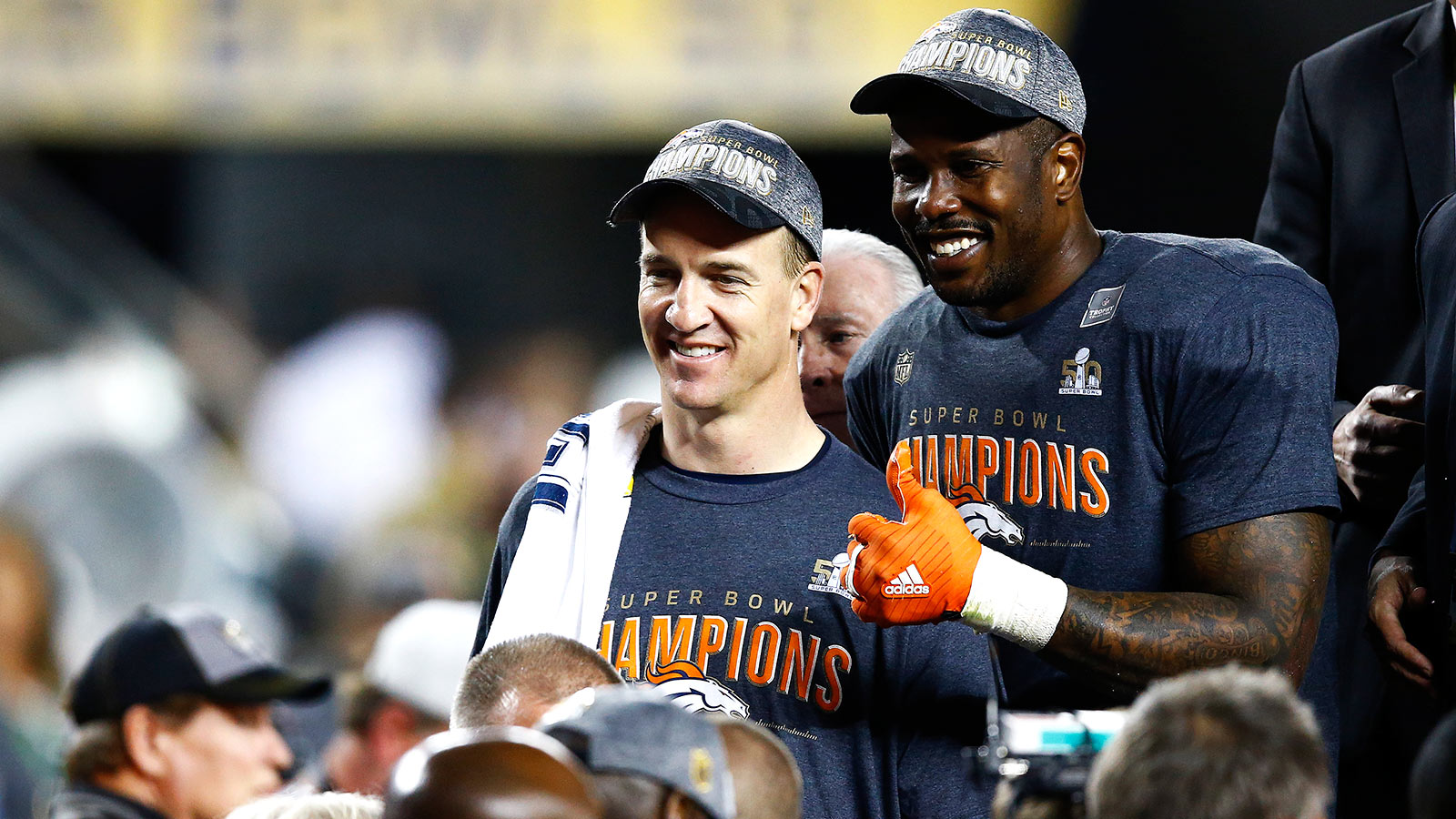 On Tuesday, Von Miller broke a little news on a bastion of NFL news-breaking: "The Ellen DeGeneres Show".
The Super Bowl MVP, soon-to-be free agent and impending dude with enough money to fill a storage room like Walter White said that, unlike most of the free world, he doesn't think the quarterback he's played with for the last four years is going to retire.
Ellen, doing her best Jay Glazer impersonation, asked Von the question during a Tuesday sitdown (that was almost certainly recorded Monday, as Miller was front and center at the Broncos victory parade on Tuesday).
"I don't think [Peyton] is going to retire," Miller said. "He still has the physical ability and the mental ability to go out there and be great. I think he still has a little bit left in him."
While everybody would agree with the second part of that statement, the first part makes me wonder how much Miller pays attention to the offense when his defensive unit is resting on the bench. Because, uh, Peyton isn't so good with the physical abilities these days, unless physical abilities refer to kissing Papa John and drinking Bud tallboys.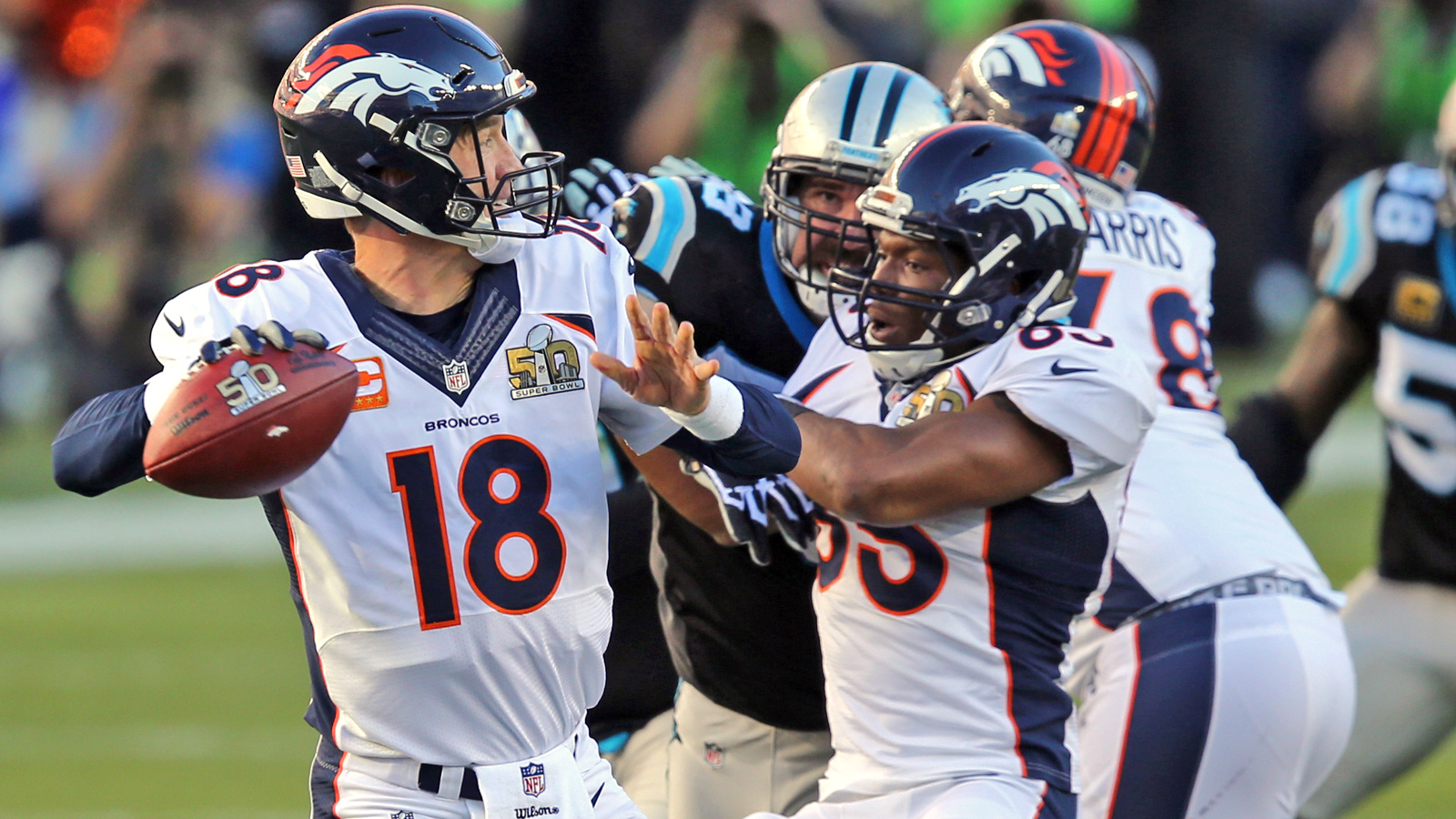 The irony of the whole thing is that Miller might be responsible for Manning retiring. If the defensive star hadn't forced two fumbles in Super Bowl 50, including one that went for a touchdown with the Panthers down six and threatening to drive for a go-ahead score, the Broncos might have lost the game and Manning, not wanting to go out with a 1-3 record in Super Bowls, could have let his pride take over and gone to another city (Los Angeles was a popular rumor) for one last hurrah that would have been sad. Like, Willie-Mays-on-the-Mets sad.
Now, as most everyone agrees, Peyton has a golden opportunity to ride into the sunset like the man who brought him to Denver — John Elway — and it seems silly that he'd even entertain the notion of returning.
But you don't get to be the greatest quarterback ever without having confidence and Peyton has to be brimming with it now. Also, Von Miller knows Peyton Manning better than 99.9 percent of the people who think he will retire, so don't take his words lightly. Then again, Miller also said his old teammate Johnny Manziel has a future in the league — so maybe his powers of prognostication are to be questioned.
Here's video of Miller chatting with Ellen. Unfortunately, it cuts out the intro in which Von went for the handshake while Ellen opted for the hug and the MVP managed to make the transition into the embrace without any awkwardness. That, my friends, is coolness you can't teach.