Why Brock Osweiler isn't a lock to replace Peyton Manning in Denver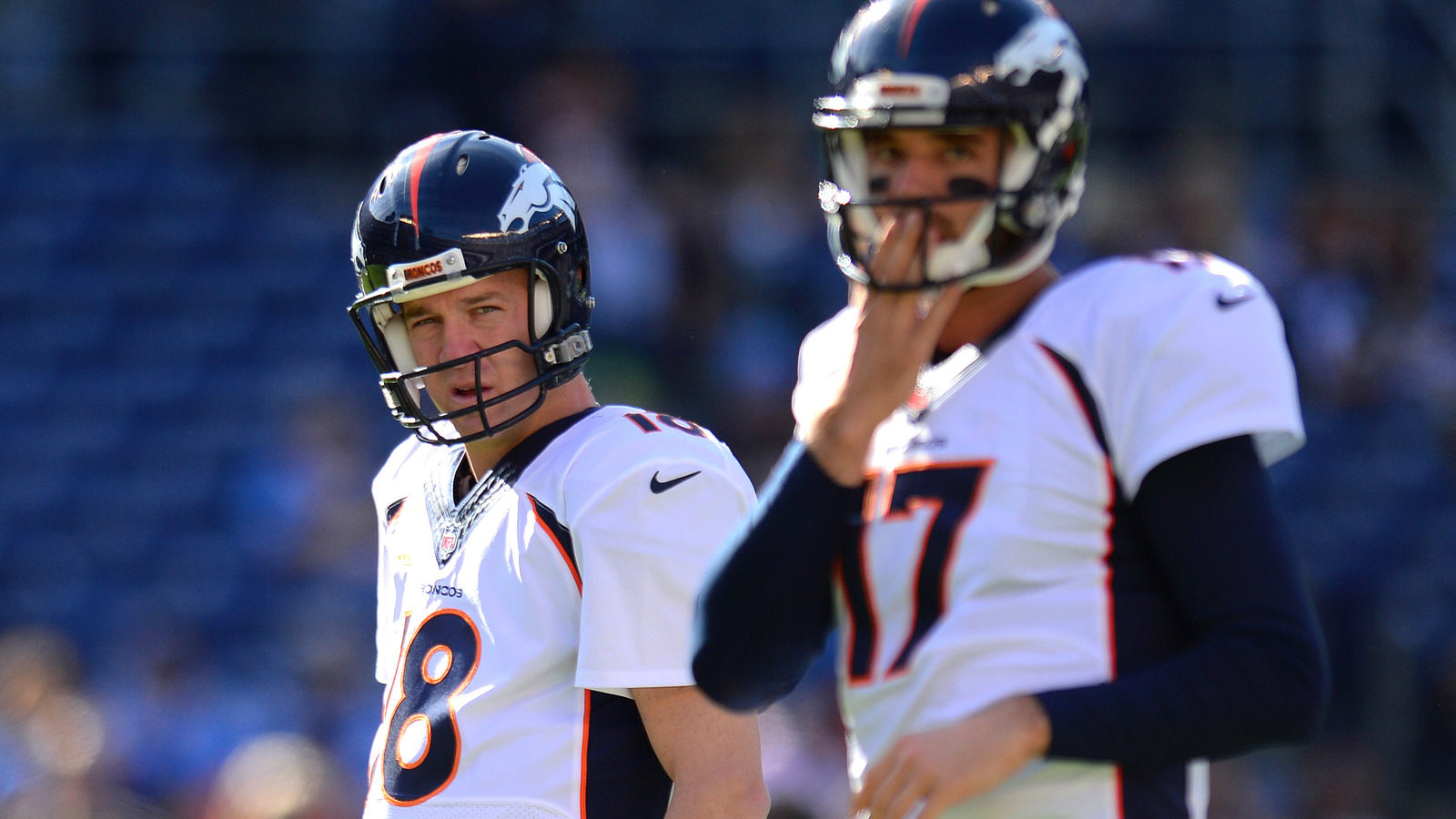 You might have heard that Peyton Manning retired Monday.
Manning, the surefire Hall of Famer —€" who might be the best player of all time — leaves the NFL as a reigning Super Bowl champion, a five-time MVP, and the league's all-time passing touchdown leader.
He also leaves the Broncos only one quarterback under contract for next season, and it's not heir apparent Brock Osweiler.
We might be on the precipice of the Trevor Siemian era in Colorado.
The prevailing notion across the NFL for the last few years is that Osweiler —€" who you might have heard is 6-foot-7 —€" will take over for Manning as Denver's starting quarterback in 2016. He's waited in Manning's enormous (even bigger than 6-foot-7) shadow for four years, and now, with Manning retired, it's his show.
There's a problem with that, though. Osweiler isn't on the Denver Broncos roster, which is a pretty important thing to be on if he's to be the team's starting quarterback.
It'll be especially difficult for Osweiler to be the quarterback of the Broncos next year if he's playing for the Houston Texans.
Osweiler will become an unrestricted free agent Wednesday, and the Broncos aren't the only team interested in signing him.
The Broncos have reportedly offered Osweiler a three-year deal worth $45 million. That's a lot of money for a guy who has less than 10 touchdown passes and 2,000 passing years in his career. He'd probably be well-served to sign that contract.
But the Texans are also reportedly interested in signing Osweiler and they have the advantage of entering a set market. Houston has an estimated $41 million in salary cap space this spring, so they can afford to outbid the Broncos, who have an estimated $11 million in room (Manning is leaving them with $2.5 million in dead money next season… thanks Peyton!)
It's not just Houston the Broncos need to worry about either. The Rams, who have $44 million to spend, are in the market for a quarterback as well, and there were reports they were interested in Manning if he didn't retire. Why not land Manning's protégé instead? The Browns always need a quarterback, and while they have the No. 2 pick in the upcoming NFL Draft, they might not be the biggest fans of Carson Wentz or Jared Goff. Why not use that high draft pick on an offensive lineman or pass rusher and use that $50 million in cap space on Osweiler, whose ceiling is yet to be hit (though he's close, literally, at 6-foot-7), but doesn't come with a massive learning curve like a rookie?
Let's also not count out that the relationship between Osweiler and the Broncos might not be as positive as is widely presumed. The Broncos drafted him in the second round in 2012 and labeled him their future franchise quarterback. Every year since then, he's been pushed aside as Manning's arm strength has further deteriorated. The gap between the present and future tightened by the game, but no move was made. This season Osweiler came in for an injured Manning and arguably outperformed the veteran, only to then lose his job to him before the playoffs. Now that he's a free agent, the Broncos are going to tell him that he's their man, but he's heard that before and had to wait four years for a chance, only to get one and lose it on reputation. It's not outrageous to think he might harbor some ill feelings towards his bosses after all of that.
Osweiler is wise to exercise his right and play the market, just as the Broncos were wise to sign Manning and push Osweiler to the side for four years. But they're also the only team that has seen Osweiler play any sizable sample of football over that period of time —€" they're the only team not blindly valuing the very tall QB from Montana.
Which begs the question: If an overzealous Houston offers Osweiler $20 million a season, would the Broncos match?
If not, who is Denver's starting quarterback next season?