The 11 best commercials from Super Bowl LI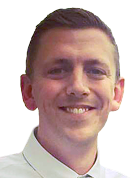 For a little more than three quarters Sunday, it looked like the commercials actually might generate more discussion than the game itself at Super Bowl LI. The Falcons were rolling. The Patriots were lifeless. And then, unbelievably, it turned into one of the greatest games you'll ever see.
Nevertheless, there still were commercials. And so we press on with the all-important task of highlighting our favorites. Here are our 11 best from a night that seemed to lack any all-time classics. Also, check out our recap of all the commercials here, or head over to our video hub to see each one.
Bai: Timberlake and Walken
Christopher Walken stole our Super Bowl commercial hearts a year ago, when he starred in a Kia ad for the "Walken Closet," wearing a sock on his hand as he urged a dull homeowner to be more adventurous. A natural follow-up, insofar as anything is natural regarding Walken, was to have him reading N'Sync lyrics with Justin Timberlake giving him eyes about it.
Bud Light: Spirit of Spuds
Spuds MacKenzie made a triumphant return from the great beyond in this nod to A Christmas Carol. The iconic mascot of the 1980s was retired long ago, but Bud brought him back for one last hurrah, helping a man named Brian make good with his friends.
Buick: Kid Cam
After a sharp red car pulls into the parking lot at a pee wee football game, a dad in the crowd says, "If that's a Buick, then my kid's Cam Newton." Guess what happens. The quarterback morphs into Cam Newton before the next play. Much fun ensues.
Honda: Yearbook Photos
A pretty cool little collection of celebrities talking out of the images of their childhood yearbook photos to remind you that even you, big a dork as you were back then, can still be great.
It's A 10: Awful Hair
No fewer than five commercials took aim at the current President and/or his social policies. This was the only one to take a humorous approach, telling America we are doomed to four years of awful hair and must make sure to pick up the slack, highlighting an array of very interesting hairstyles. Impressive effort from a company you might not have heard of before tonight.
Kia: Eco Warrior
Melissa McCarthy made headlines this week after her satirical turn portraying White House press secretary Sean Spicer on "Saturday Night Live." She jumped right back into the spotlight with this ad for Kia, playing the role of a dedicated eco warrior, traveling the globe to fight against various imperiled things — and paying quite a price along the way.
Mr. Clean: A Man Who Cleans
A woman visualizes the very well-proportioned cartoon version of Mr. Clean scrubbing away at her house in various alluring motions. She's just starting to get really into it when her considerably less well-proportioned husband's voice snaps her out of it. It's been him this whole time. But she still jumps into his arms and knocks him onto the couch.
NFL: Super Bowl Babies
It's just a promotional spot for the NFL — rather than a true commercial — and it's the second straight year the league has done it, but it's still tough to top the adorableness of Super Bowl babies. Kids dress up to resemble Mike Ditka, Joe Namath, Von Miller and other Super Bowl legends with signature styles.
Skittles: Katie!
A lovestruck teen hurls Skittles into an open window while calling the name of the object of his desires. We then get a look inside, where Katie's family is taking turns receiving the candies. Mom, dad, grandma, a burglar, a police officer and a gopher all get a taste.
Sprint: Faking Death
The single biggest laugh of the night might have come when the star of this commercial runs his car off the edge of a cliff with his two young children at his side and cheerily proclaims, "Well, kids, daddy's dead." Enter the Sprint Guy — formerly the Verizon Guy — to inform him it need not be so complicated as faking one's death to change mobile phone providers.
T-Mobile: Martha & Snoop
T-Mobile had a couple good entries, including a spot featuring Justin Bieber and a Caveman Gronk, but Martha Stewart and Snoop Dogg dancing around marijuana references is a match made in heaven.