MRI reveals Stephen Curry has Grade 1 MCL sprain, no serious damage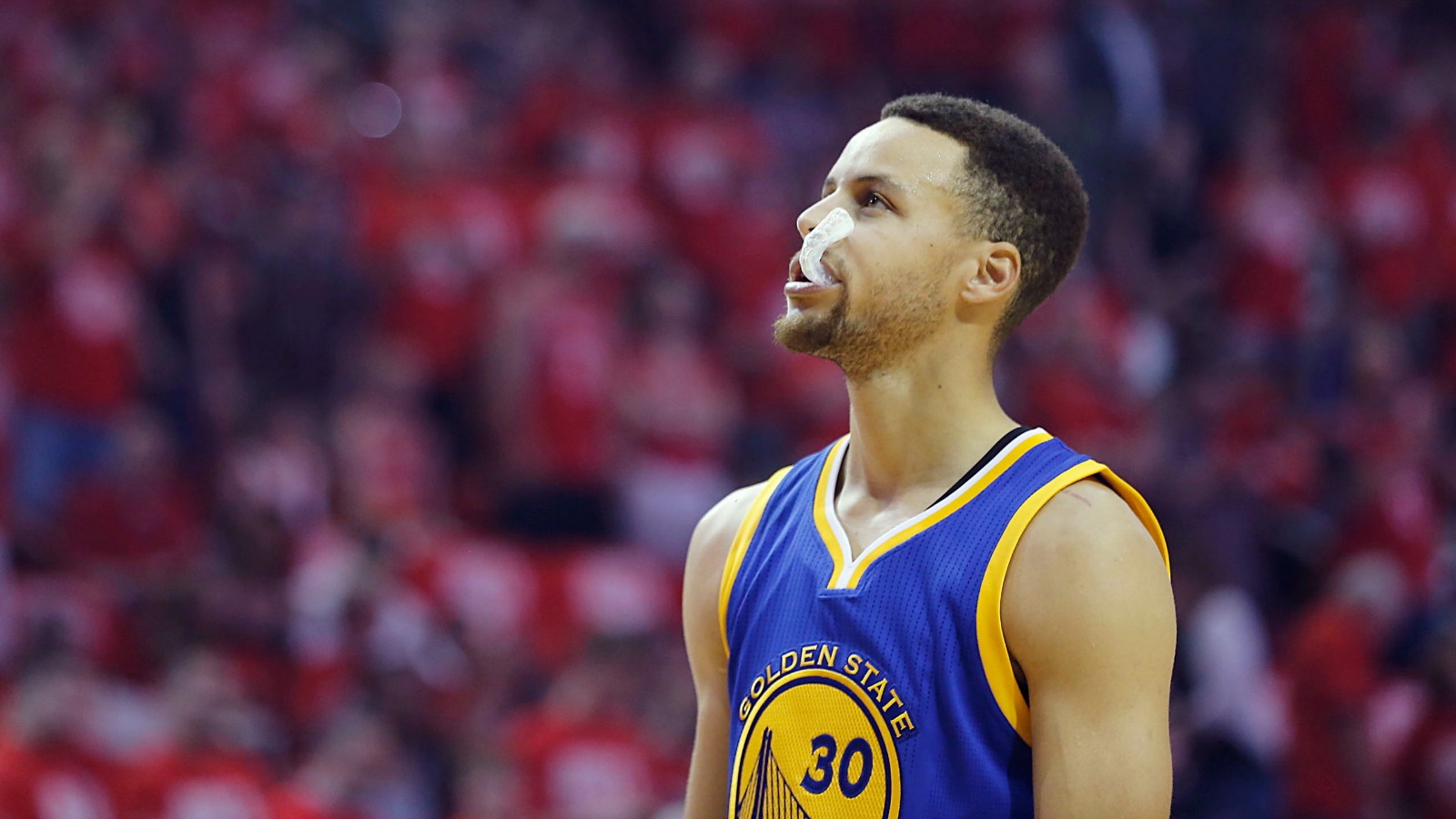 For the second time in a week, the Golden State Warriors have avoided disaster with a Stephen Curry injury. The results of an MRI on the right knee he injured in Sunday's Game 4 win against the Houston Rockets showed only a Grade 1 MCL sprain.
Stephen Curry update: pic.twitter.com/lJRK6XOfpq

— WarriorsPR (@WarriorsPR) April 25, 2016
The team reports that he'll be re-evaluated in two weeks, and Curry seemed very happy with the news even if he'll be out for at least that amount of time.
Thanks 4 all the prayers & messages. Can feel all the positive energy. God is Great! All things considered I'm Gonna be alright! #DubNation

— Stephen Curry (@StephenCurry30) April 25, 2016
Curry, who missed Games 2 and 3 after spraining his ankle in Game 1, was injured on the final play of the first half in his first game back. He slid awkwardly to the court and immediately grabbed his knee before limping to the locker room. He came out with the team after halftime but sat on the bench for most of warm-ups and then returned to the locker room.
Warriors' Stephen Curry limps off at halftime of Game 4 vs. Rockets following awkward fall pic.twitter.com/sOmcve3t4r

— Ben Golliver (@BenGolliver) April 24, 2016
The presumptive NBA MVP for the second straight season, Curry missed only three games in the Warriors' record-setting 73-9 regular season and has played in at least 74 games in six of his seven NBA seasons. He had never missed a playoff game before the ankle injury cost him two games in a series the Warriors lead 3-1. Game 5 is scheduled for Wednesday night at Golden State.
Shaun Livingston averaged 16 points and 4.5 assists while starting in place of Curry for Games 2 and 3, but the Warriors lose a considerable amount of perimeter shooting with Livingston in the game. Curry set an NBA record with 402 made 3-pointers during the regular season, which was 400 more than Livingston made, on 12 attempts.
Golden State has plenty of other weapons from the outside, of course, and set an NBA playoff record with 21 3-pointers in its Game 4 win. But Curry – the NBA's leading scorer at 30.1 points per game in the regular season – will be sorely missed if he can't return by the time the opponents get tougher for the defending champs.