Steph Curry adds another stunning shot to his pregame warmup routine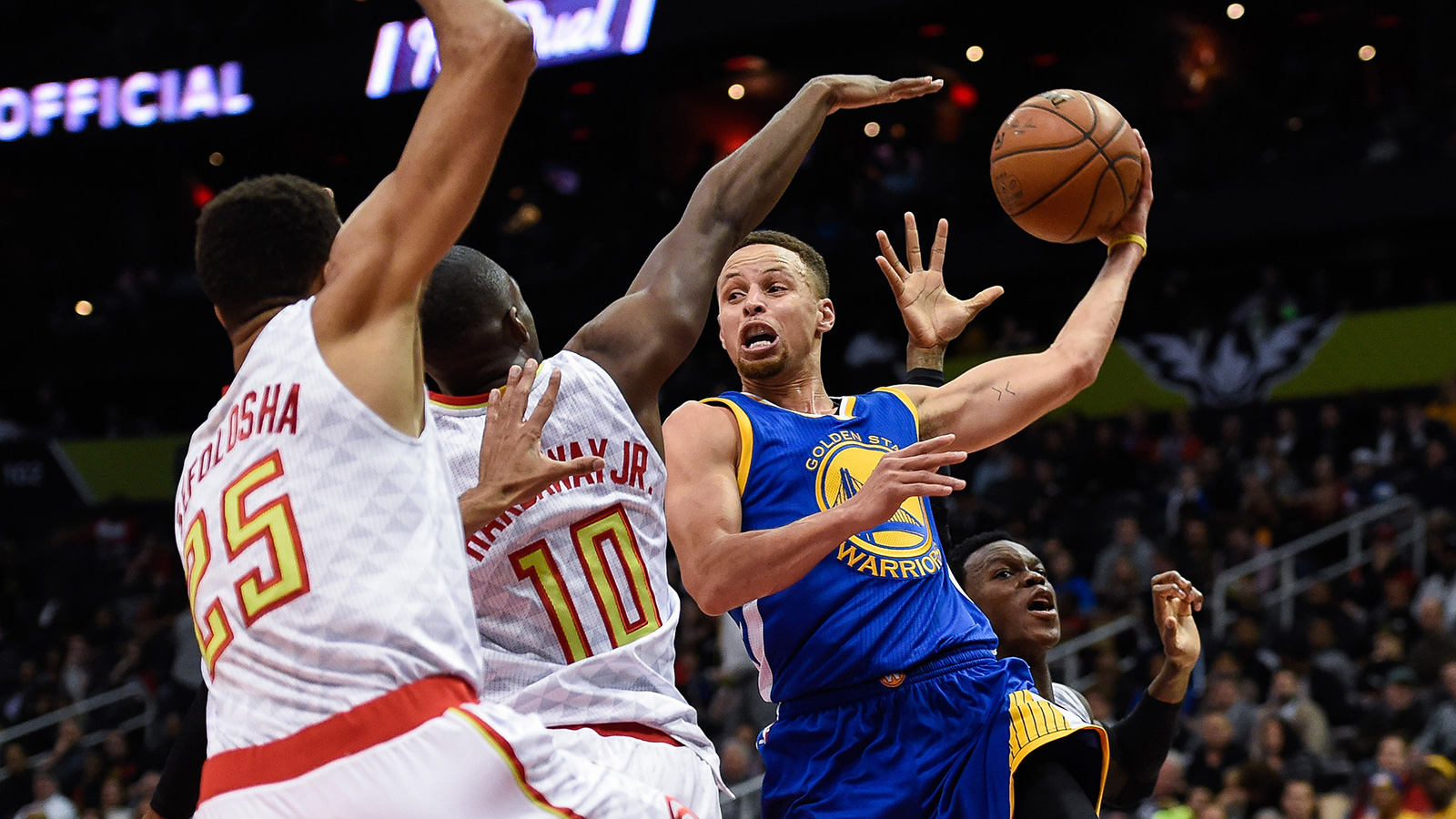 Steph Curry pulls off at least one move every day that makes no physical sense. He is an outlier in the best possible way (if you're a Golden State Warriors fan) and a marvelous viewing experience.
But even beyond the walls of an NBA game, Curry's pregame warmup routine is basketball Cirque du Soleil.
Just look at his release time on this three:
Curry makes draining that shot look easier than flicking a light switch. There is no wasted energy and no wasted motion. It's almost like Warriors assistant coach Bruce Fraser is bouncing the ball off a wall and into the basket—which, by the way, is probably just as hard as what Curry does here. His head coach Steve Kerr recently said Curry has the best hand-eye coordination he's ever seen (via San Francisco Chronicle):
The echo of Curry's steady dribble, from right to left and back, barely changed as he simultaneously started tossing three tennis balls in a two-man juggling exhibition with trainer Brandon Payne. "The guy has the best hand-eye coordination of anybody I've ever seen," Warriors head coach Steve Kerr said. Kerr's quotes are generally colorful, but they're rarely hyperbole. They're always informed.
The game's best player leads the NBA in scoring (30.1 points per game) and would join the 50/40/90 club if the season ended today. His team has 69 wins with five games left on the schedule, which means it is in prime position to shatter the single-season wins record that was set in 1996 by Michael Jordan's Chicago Bulls.
Curry averages 8.5 shots per game that fly from his hand less than two seconds after he initially touches the ball; his effective field goal percentage when that happens is 67.2 percent. Nothing. Makes. Sense.
But for him, the warmup seen above is chocolate cake. There's no hand in his face. There's no clock or international audience. To Curry, he's merely catching a ball and shooting it. To the rest of the world, it's a magic trick.