NBA GMs: Russell Westbrook is the most athletic player in the league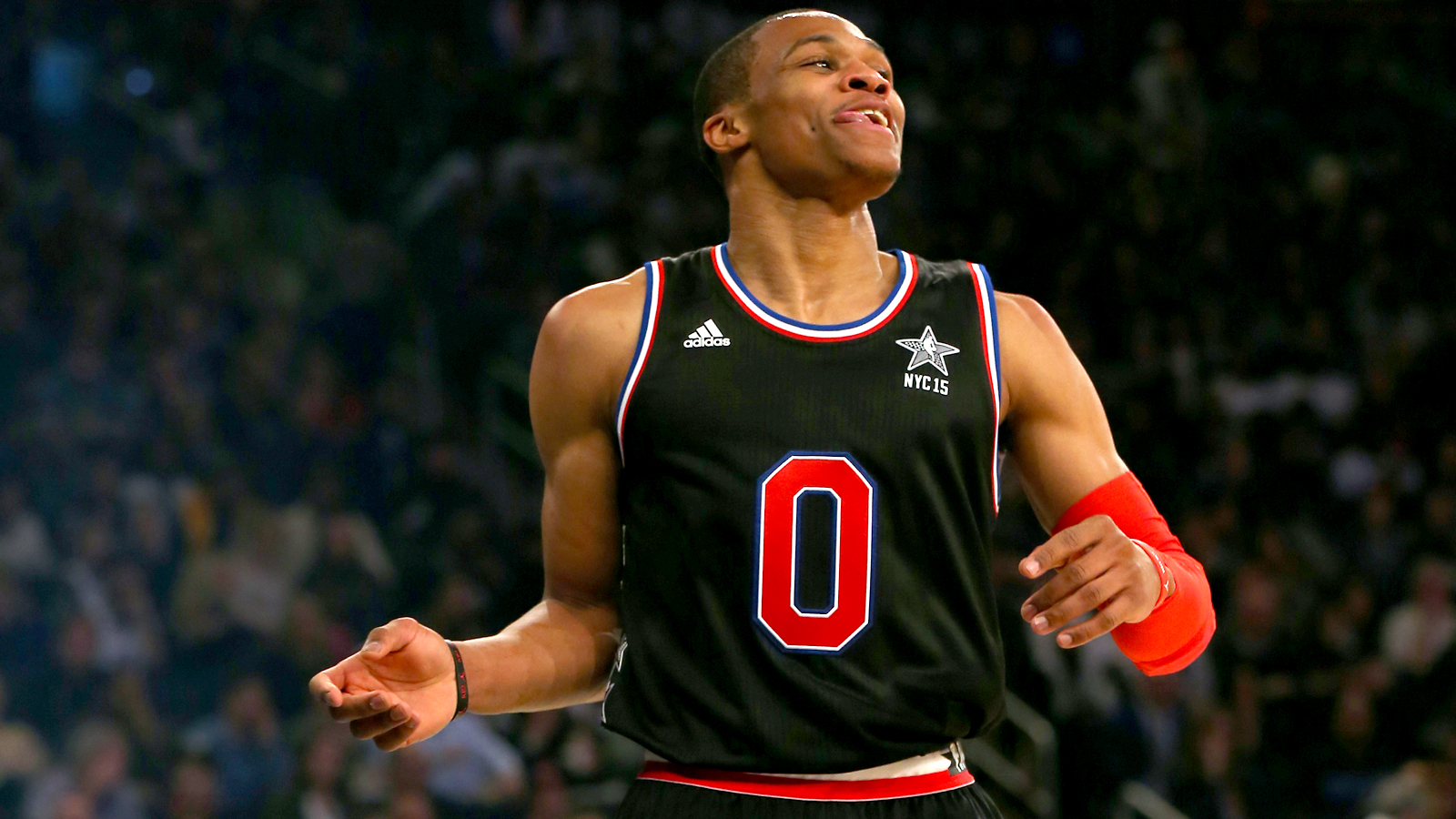 One of the most fun aspects of the annual NBA.com GM survey is the "miscellaneous" section.
Everything from the most fun team to watch to the toughest player in the NBA is covered, and it's interesting to see what GMs really think when it comes to the categories that friends, fans and rivals argue about all the time.
Oklahoma City Thunder point guard Russell Westbrook was voted as the most athletic player in the NBA, which should come as little surprise. I mean, who else can do this?
Check out who Westbrook beat out for the honor:
1. Russell Westbrook, Oklahoma City — 34.5%
2. LeBron James, Cleveland — 20.7%
3. Zach LaVine, Minnesota — 17.2%
4. Anthony Davis, New Orleans — 10.3%
That's quite the competition. LeBron is obviously unlike any athlete we've ever seen in any sport. LaVine is the best dunker in the league. Davis is so devastating because of his rare combination of elite length and athleticism.
And then there's Westbrook, who can beat anyone down the court, stop on a dime and dunk on your face. There's a strong case to be made he's the most athletic point guard ever, and is certainly with James, Davis and Blake Griffin as the craziest overall physical specimens in the league.
With James on the decline athletically, Westbrook was an obvious and correct choice.