Why it would be a mistake for the New York Knicks to pursue Joakim Noah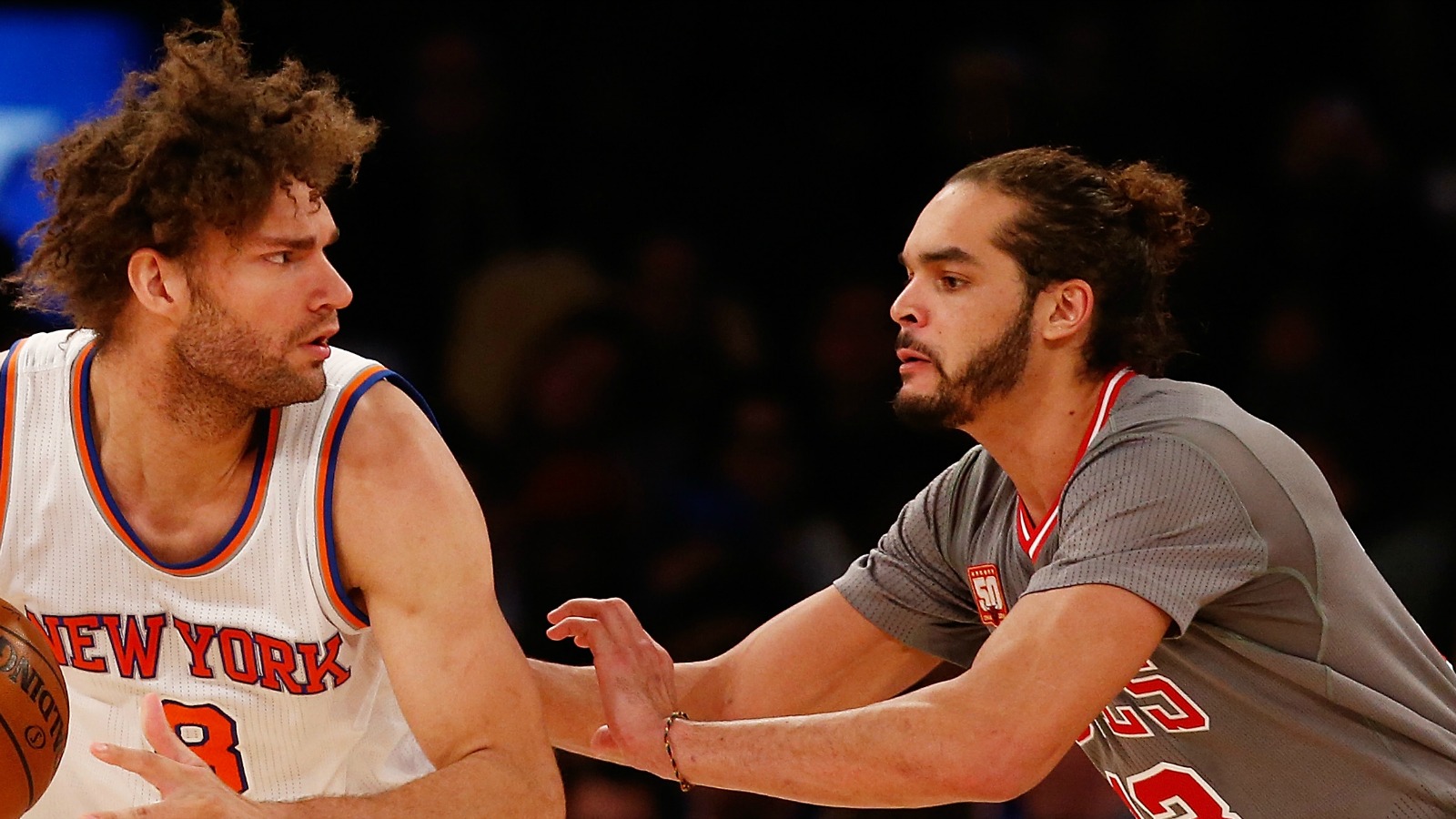 The New York Knicks are reportedly interested in acquiring disgruntled Chicago Bulls center Joakim Noah this summer. Including cap holds, they'll have approximately $25 million in room to spend on free agents, which should be more than enough to afford Noah, a 31-year-old New York City native who only started two games last season.
LRT: If Noah's leaving Bulls, expect Knicks to make a strong pitch. Phil Jackson and Noah have a rapport. And Noah has NY roots.

— Howard Beck (@HowardBeck) May 25, 2016
But why would they do it? Outside of the fact that he's far too old to make sense as a complementary piece beside Kristaps Porzingis at this stage of Noah's career, he's strictly a center; that's the one position where New York definitely doesn't need any more bodies. Porzingis will likely play a ton at the five this season, and Robin Lopez is under contract until 2019.
The Knicks held opponents to 55.3 percent shooting within five feet of the rim during the regular season, which led the league. They're all set in the front court. Instead, they need a point guard, outside shooting and athletic, adaptable wings who'll let them to go small with Carmelo Anthony at the four and Porzingis at the five.
Noah is coming off the most dispiriting season of his career, but combine the rising salary cap with a weak free agent pool and it's easy to imagine a scenario where he commands surreal money. New York can always offer a one-year deal for an extremely high amount, but it'd eat up space it should really allocate toward those aforementioned roles.
An unselfish big who knows how to pass is a valuable commodity within the triangle offense, but New York is no longer emboldened to that ideology. Head coach Jeff Hornacek will likely run more spread pick-and-roll in an up-tempo game that prioritizes the three-point line.
Noah isn't the greatest fit in that system. He can't space the floor and isn't a very good finisher in the half-court. On defense, Noah is no longer capable of hedging or trapping screen-and-rolls 28 feet from the basket, then recovering back to his man over and over again throughout a game, let alone an entire season.
Being that the Knicks already have Lopez to sag back and force mid-range jumpers, it's hard to see Noah find minutes in Hornacek's rotation. He isn't washed-up, but New York has no use for what he currently is.