Jordan Clarkson made sure D'Angelo Russell didn't rip Byron Scott at the All-Star Game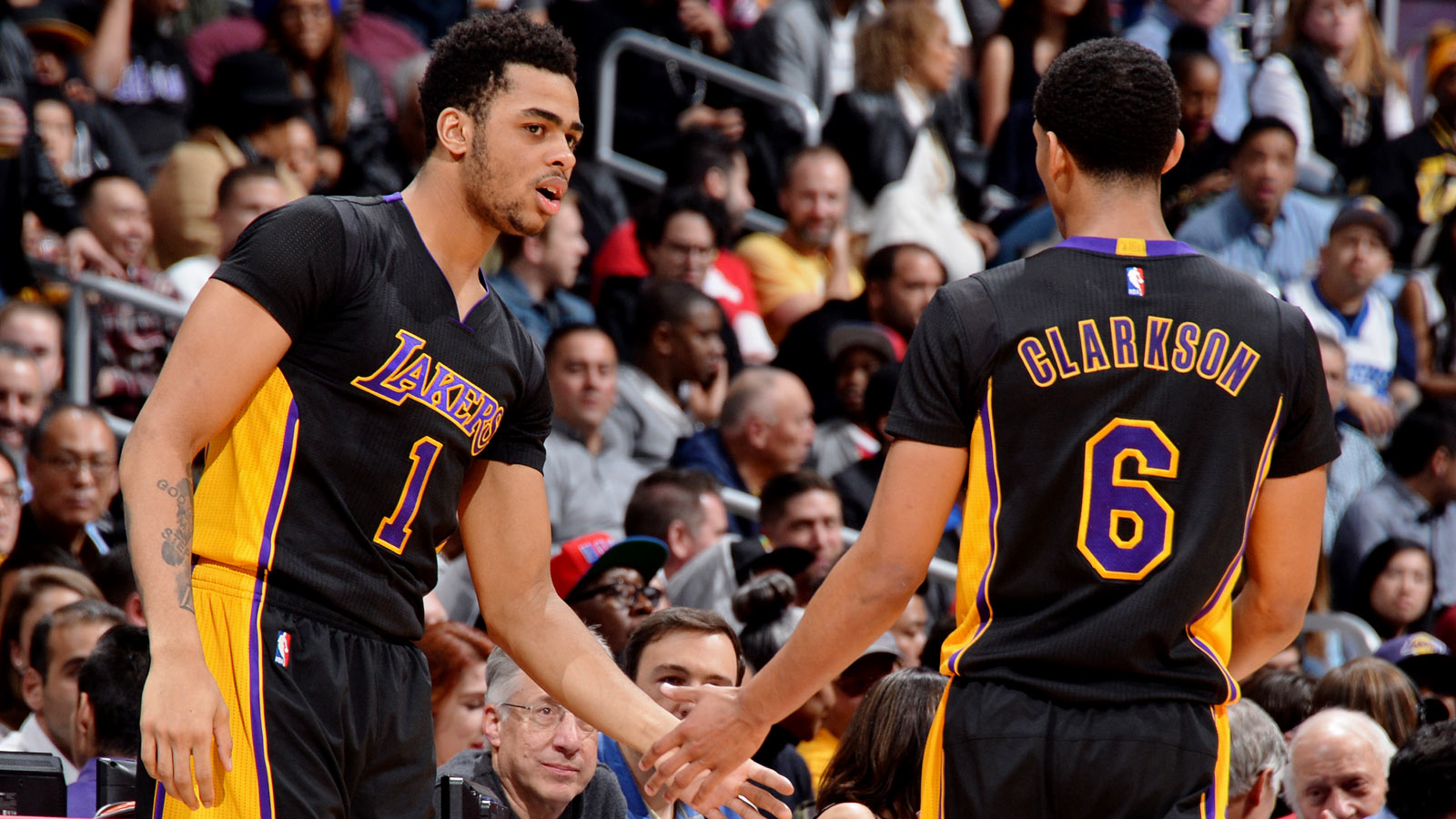 Los Angeles Lakers teammates Jordan Clarkson and D'Angelo Russell played in the Rising Stars Challenge last Friday to kick off All-Star Weekend in Toronto, and afterwards the pair shared a postgame press conference together along with Minnesota's Andrew Wiggins.
A reporter who covers the Lakers regularly posed a loaded question: "Playing time and roles have obviously been an ongoing thing for you guys this year. What does it feel like to be unleashed a little bit and kind of show fully what you can do?"
Of course, what the reporter is fishing for is a juicy response, particularly from Russell, that criticizes Lakers head coach Byron Scott for how he's handled roster management this season. It's been no secret that Russell and Scott have had plenty of disagreements this season, with Scott seemingly trying to use the media to motivate the rookie.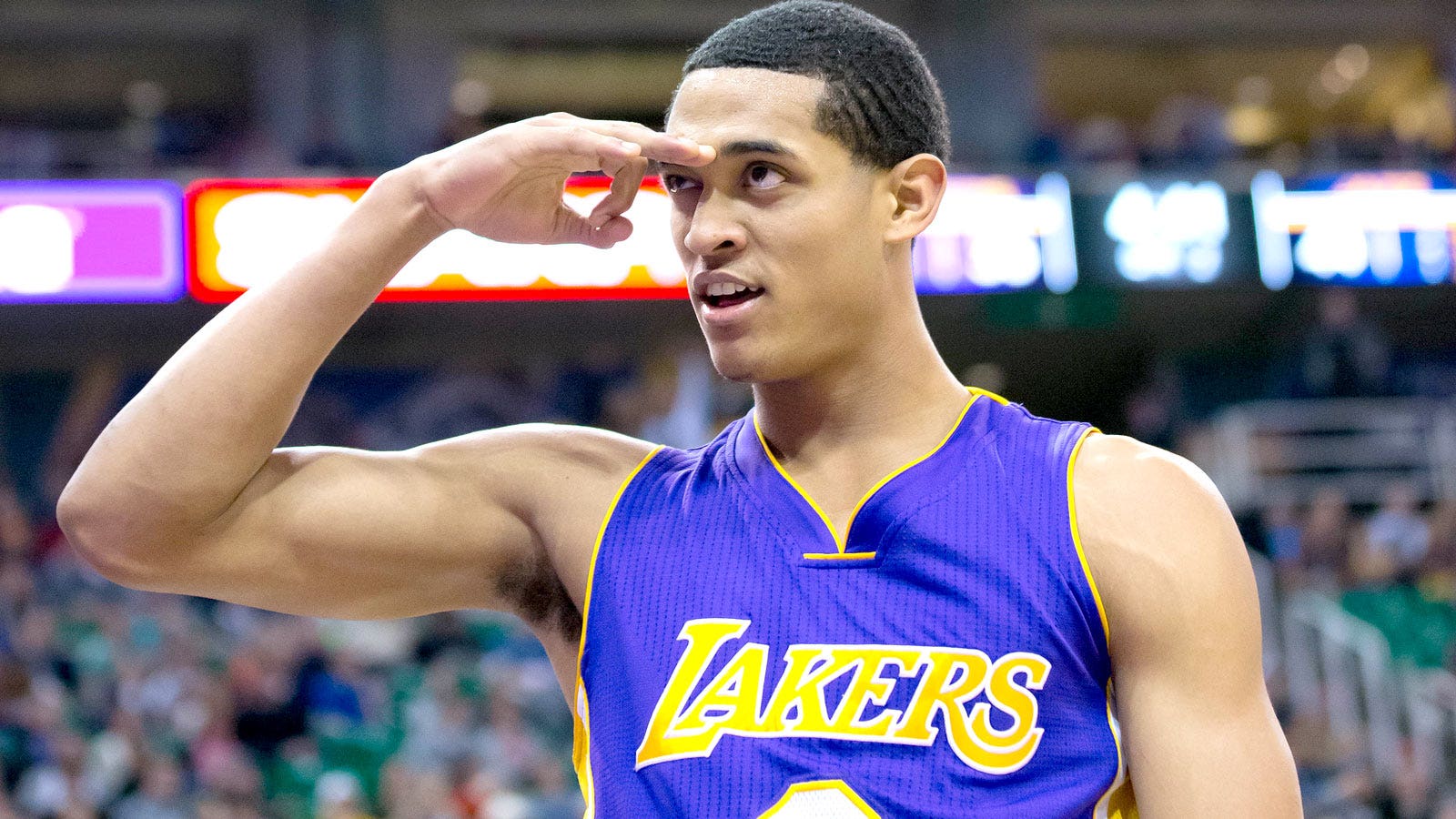 Clarkson, being the savvy 23-year-old that he is, flashed a smirk at Russell when he heard the question and offered the first response, pointing out it's kind of silly to say they were "unleashed" given that it's an exhibition game and all.
Then when Clarkson was done talking he mumbled under his breath to Russell (which was picked up by the live microphone), "Don't say nothing crazy." Russell paused and said something bland about the meaningless game being a "confidence-builder."
Now that's teamwork. Here's the clip: