The Timberwolves are playing Andrew Wiggins at shooting guard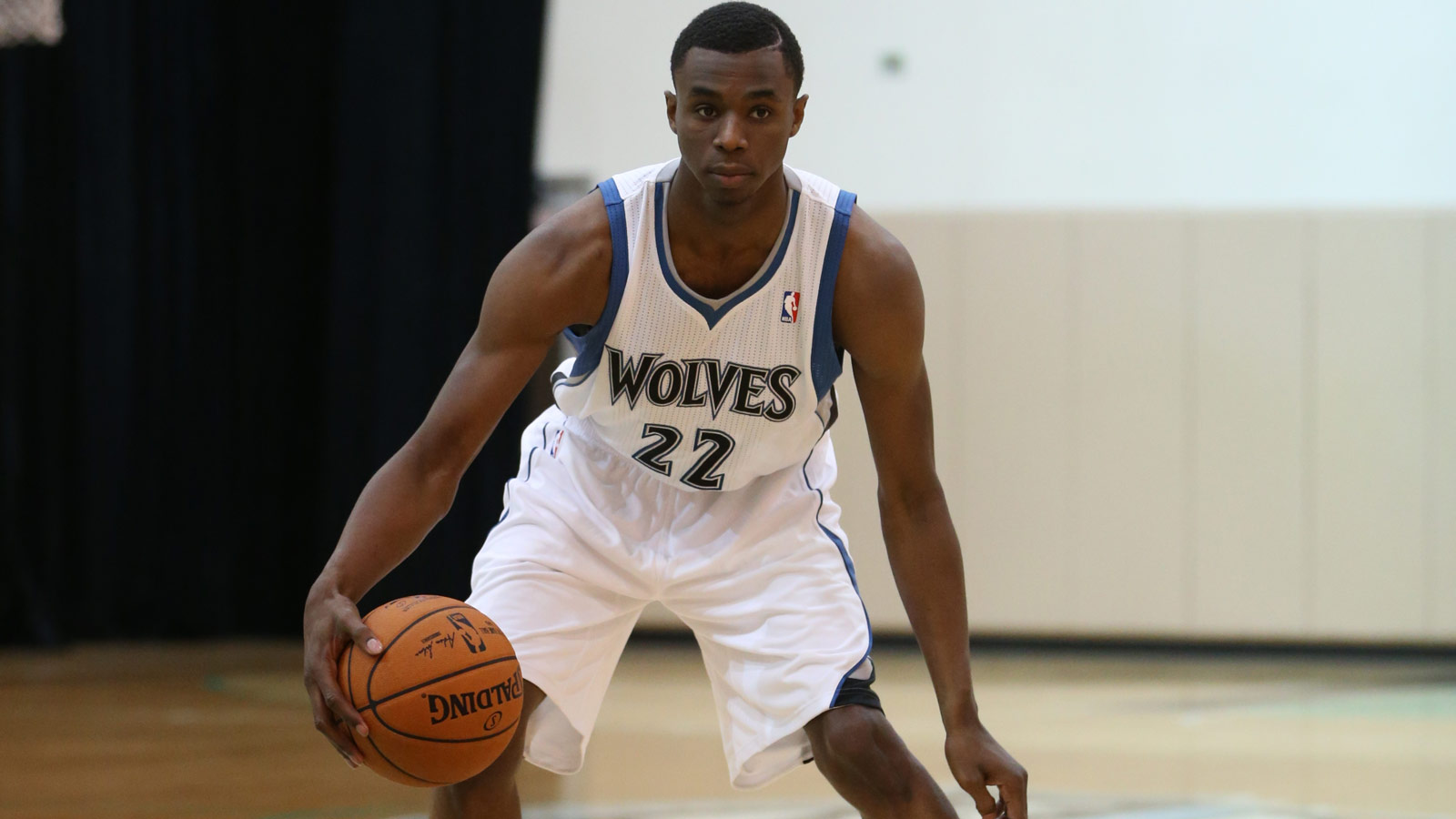 Timberwolves coach Sam Mitchell started off this preseason with a shooting-guard experiment, throwing Zach LaVine into the starting lineup and hoping it would work out well. Unfortunately, after only three exhibition games, Mitchell decided that wasn't the case and swapped LaVine out of the first unit.
So, the Wolves had a hole at shooting guard. Do they go with the veteran, Kevin Martin, who can still score but whose defense would be a liability? Do they go back to LaVine? Or do they get unconventional?
Mitchell went with the third option. So, in a league that's getting smaller and smaller each game, the 6-foot-8 Andrew Wiggins slides over from small forward to shooting guard to play a position up.
Here's more from Jerry Zgoda of the Star Tribune:
Playing a budding a position up isn't completely unheard-of. Seattle actually tried it with Kevin Durant, when they played rookie KD at the 2. But part of the reason the now-extinct Sonics tried Durant at shooting guard was because he was too skinny when he first game into the league to play forward. And he never really hit his full on-court comfort level until he went back to the 3.
Wiggins might be different. He might not. But given his inconsistent long-range shot, the Wolves could lack some spacing inside their lineup if he starts at the 2 consistently. And if this season is fully about development, playing Wiggins is spots where he'll actually be in the future might make the most sense.
"We were giving up size at three positions every night," Mitchell said. "I just didn't feel comfortable with that."

So he has changed course after publicly pronouncing LaVine his team's starting shooting guard of the future. Instead, he has moved Wiggins from forward to guard and started 35-year-old veteran Tayshaun Prince at small forward the past three games.

"I had some great ideas in my mind before we started training camp, and we're doing some things differently than what I had initially thought," Mitchell said. "At the end of the day, it's how it looks on the floor. You have all these great ideas, and you think things are going to work in your head and on paper. But when you actually start seeing guys play and see different combinations play, then you have to make adjustments. That's what the preseason is for, just learning. We're learning about our players every practice and every game.
MORE NEWS:
Want stories delivered to you? Sign up for our NBA newsletters.