LaMarcus Aldridge says Kobe Bryant was the 'best part' of Lakers' pitch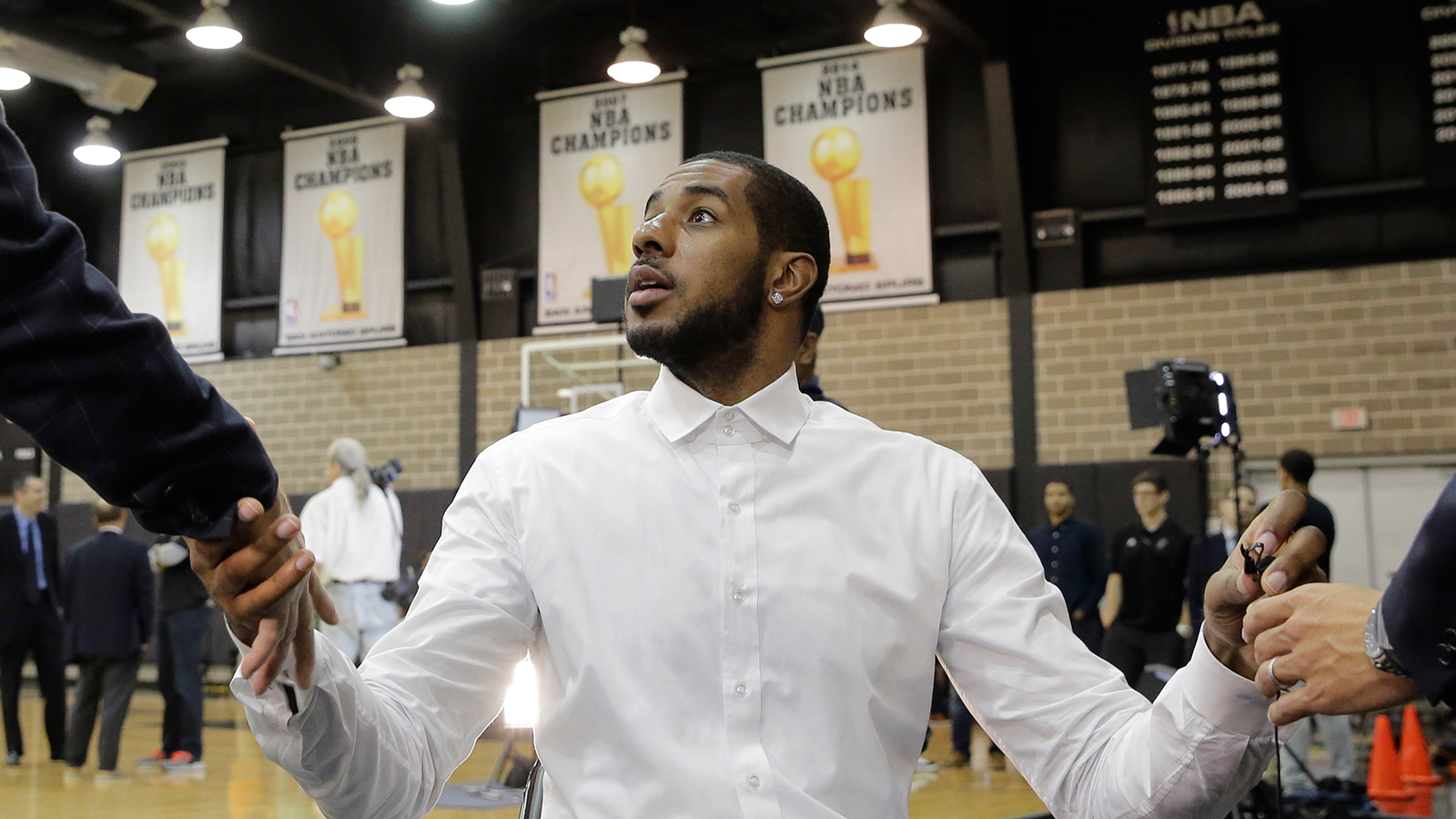 After several misreports that he did not like the Los Angeles Lakers' free agency pitch because of Kobe Bryant, San Antonio Spurs big man LaMarcus Aldridge clarified that Bryant was his "favorite part" of the Lakers' pitch in a recent story by Yahoo Sports/FOX Sports 1 NBA Insider Adrian Wojnarowski.
"I've known Kobe for years, living out of Newport Beach," Aldridge told Yahoo Sports. "He knows my kids. I've seen him with his daughters. We've always had a cordial relationship. I was kind of mad about how it got spun around that it was him that I had problems with — when actually he was the best part of it."
The worst part of the Lakers' pitch, according to Wojnarowki, was their insistence on "pitching faith and history," instead of how Aldridge would be used on the actual basketball court. Los Angeles wanted to sell Aldridge on the advantages of moving from a small market like Portland to a big city like Los Angeles, including global marketing opportunities.
"I was trying to ask more basketball-related questions," Aldridge told Yahoo Sports. "I just had things that I wanted to know, to understand, on the basketball side. I get why they did what they did, coming from a small market, going to L.A., a whole different world, and they just wanted me to know about that world. I did try to bring it back toward basketball a couple times."
The Lakers were granted a second meeting with Aldridge, in which general manager Mitch Kupchak and head coach Byron Scott went over in detail how they planned to deploy Alridge in Scott's system, but it was too little, too late. They were already crossed off the list — Aldridge took the second meeting as a "gesture of goodwill."
In the end, Aldridge chose the San Antonio Spurs — a present-day contender and arguably the best and most consistent organization over the past 20 years — over the Lakers, who are rebuilding and still trying to figure the post-Bryant direction of the franchise.
(h/t Los Angeles Times)